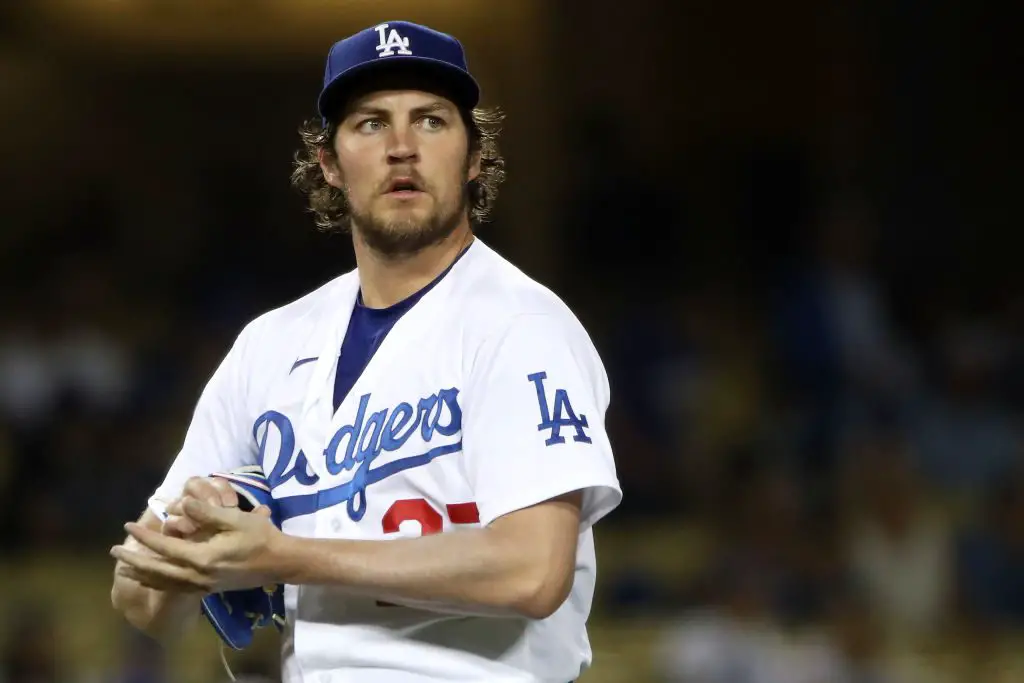 Dodgers Team News
Dodgers News: Arbitrators' Decision on Trevor Bauer's Appeal Expected 'No Earlier Than Next Month'
Dodgers pitcher Trevor Bauer hasn't pitched in the big leagues since June 28, 2021. He's currently serving a two-year suspension that would keep him from pitching until early in the 2024 season. But he's also appealing that suspension.
According to Bill Shaikin in the Los Angeles Times, the decision on Bauer's appeal is unlikely to come before next month.
He has not pitched in a major league game in 17 months. He will not be eligible to pitch in a major league game for another 17 months, unless an arbitrator reduces or overturns Bauer's suspension for violating baseball's policy on domestic violence and sexual assault.

The arbitrator's decision is expected no earlier than next month. Neither Bauer nor the league have said what specific conduct was deemed to have violated that policy. However, Commissioner Rob Manfred levied a two-year suspension, the longest such penalty under the policy.
MLB's policy on sexual assault allows the league to levy suspensions even in the absence of a criminal conviction, or even criminal charges. In most such situations, the league has negotiated a shorter suspension in exchange for the player agreeing not to appeal. Bauer and Manfred, of course, aren't the best of buddies, and Bauer maintains his innocence and believes, as Shaikin says, "any kind of settlement would be tantamount to an acknowledgment he did something wrong."
For the Dodgers, their financial outlook somewhat depends on the result of Bauer's appeal. If his suspension is overturned entirely, Los Angeles would owe him about $32 million in backpay for 2022 and would be on the hook for at least $15 million for 2023 — Bauer holds a player option worth just over $35 million with a $15 million buyout. If the suspension is reduced, it could just be 2023 in question.
If the suspension is upheld, the Dodgers will officially wash their hands of Bauer, as his deal with L.A. will expire before the suspension ends. There's a lot riding on the arbitrators' decision, and we could finally get some clarity on the situation next month.
Have you subscribed to our YouTube Channel yet? Subscribe and hit that notification bell to stay up to date on all the latest Dodgers news, rumors, interviews, live streams, and more!