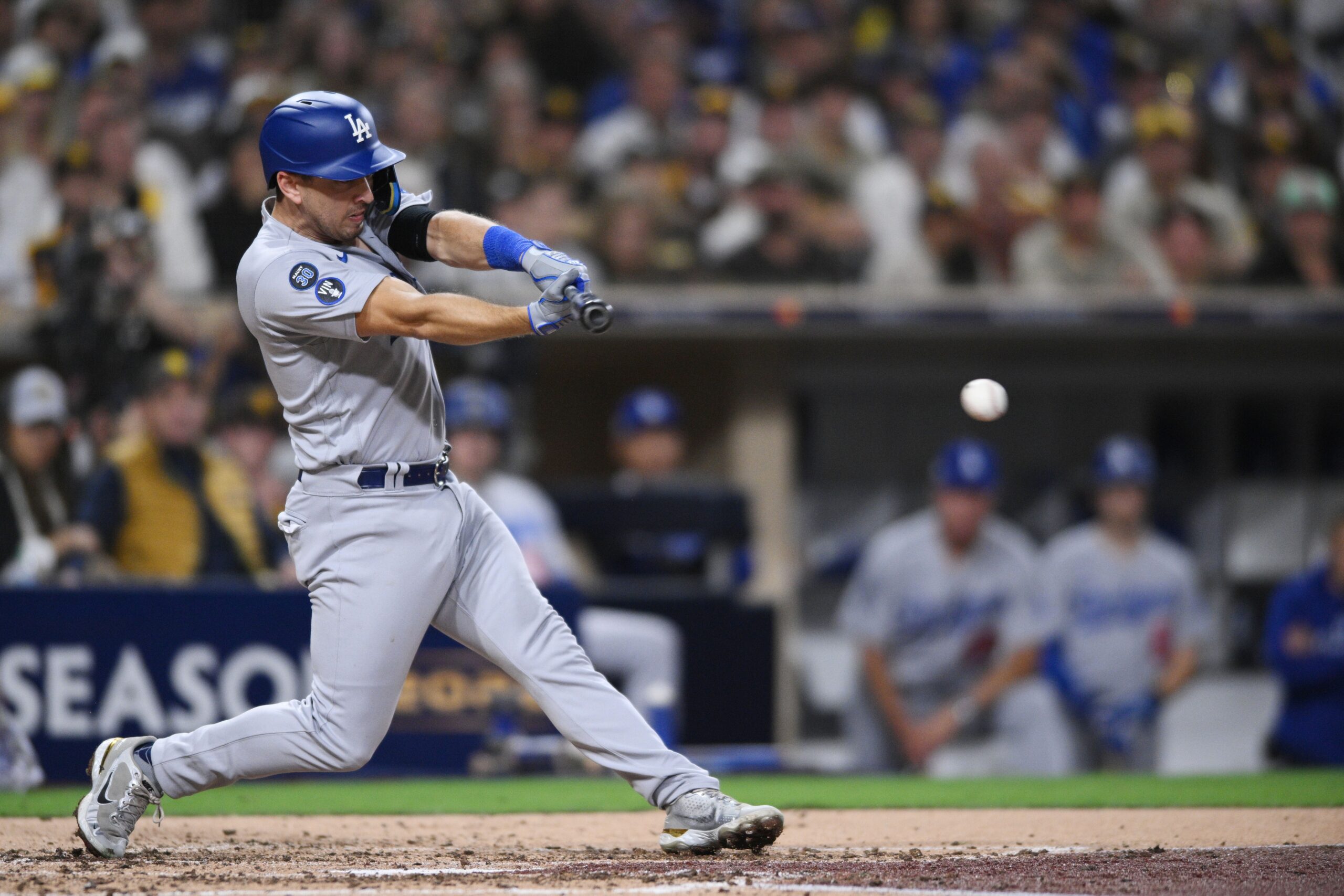 What do you see when you can't sleep at night? Regrets from a long-lost relationship? The monster you imagine is under your bed? The evil wizard who murdered your parents and would have murdered you if not for the protective barrier cast by your mother's love?
Blake Snell sees Austin Barnes.
After Barnes' single and double in NLDS Game 3, L.A.'s backup catcher is now 5-for-9 with three doubles and a walk against the Padres lefty in his career. Included in that is the single he hit in Game 6 of the 2020 World Series, the one that brought Kevin Cash out of the Tampa Bay dugout much to Snell's chagrin. Barnes ended up scoring the tying run in the rally that completed the Dodgers' World Series victory, and Snell never threw another pitch for the Rays.
Barnes isn't a very good hitter, and Snell is a very good pitcher, but you have to wonder if Austin is in Blake's head by now. After Snell walked Trayce Thompson to lead off the third, Barnes' single made it first and second. The Dodgers eventually loaded the bases, but a tough-luck lineout by Mookie Betts and strikeouts by Trea Turner and Will Smith killed the threat.
Barnes' double in the fifth was more productive, as Mookie followed with a sacrifice fly to get the Dodgers on the board. Unfortunately, a Trea popup and Freddie Freeman groundout stranded Barnes, the potential tying run, at third base.
Put Austin Barnes in the Hall of Fame already! #whosyourdaddy

— Dodgers Nation (@DodgersNation) October 15, 2022
Plenty of "daddy" talk in this series already, which I guess is a nice break from the "little brother" talk.
Have you subscribed to our YouTube Channel yet? Subscribe and hit that notification bell to stay up to date on all the latest Dodgers news, rumors, interviews, live streams, and more!