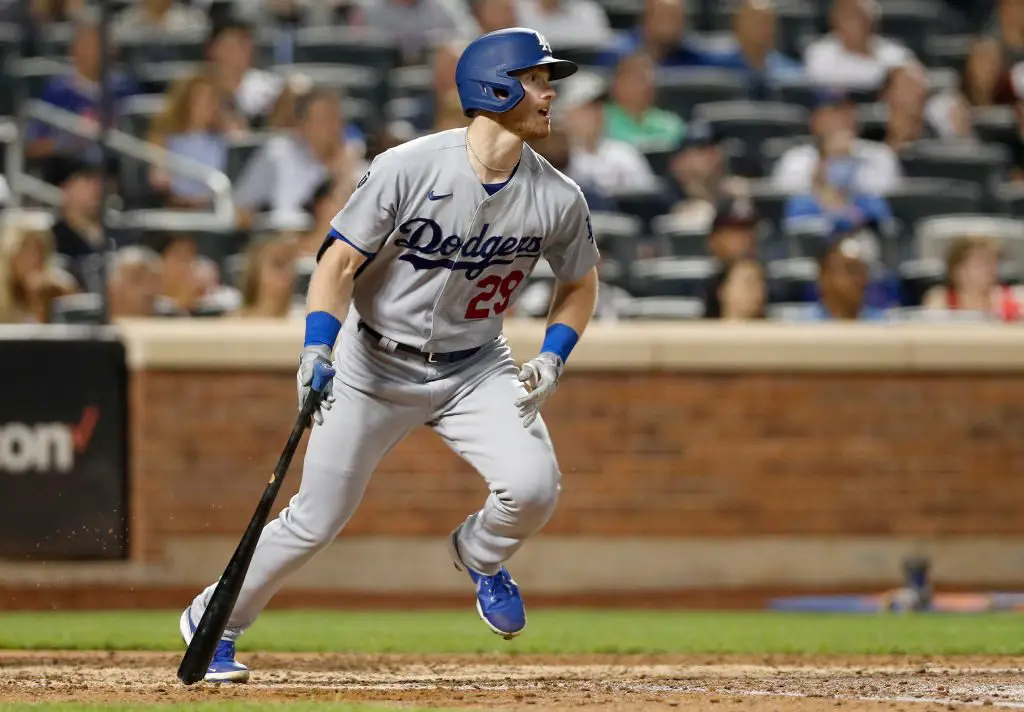 Dodgers Team News
Dodgers News: Billy McKinney and Zach Reks Designated for Assignment
On Friday, the Dodgers made a series of roster moves that resulted in a pair of players being designated for assignment. Outfielder/first baseman Billy McKinney and outfielder Zach Reks were removed from the 40-man roster as the team added five minor league prospects to protect them from the MLB Rule 5 Draft.
Dodgers Make Big Roster Moves! LA Adds Amaya, Vivas, Outman & More! Prospect Could be Next Kiké!
After being picked up off the waiver wire midseason, McKinney played 37 games with the Dodgers during the regular season and added four more during the postseason where he picked up just 1 plate appearance. Across those 37 regular season games, the 26-year-old hit just .146 with 1 home run and 7 runs batted in.
Reks made his MLB debut with the Dodgers in 2021, four years after being drafted out of the University of Kentucky by the team as a 10th round pick in the 2017 draft. He went hitless in 10 plate appearances, striking out 7 times. 
The 40-man roster is at 40 players meaning the Dodgers will have more work to do and tough decisions to make before making any major splashes this offseason.
Looking for more Dodgers News? Subscribe to our YouTube Channel! Subscribe and hit that notification bell to stay up to date on all the latest news, updates, rumors, interviews, live streams, and more!
NEXT: Clayton Kershaw Expected to Re-Sign with LA, For How Much?