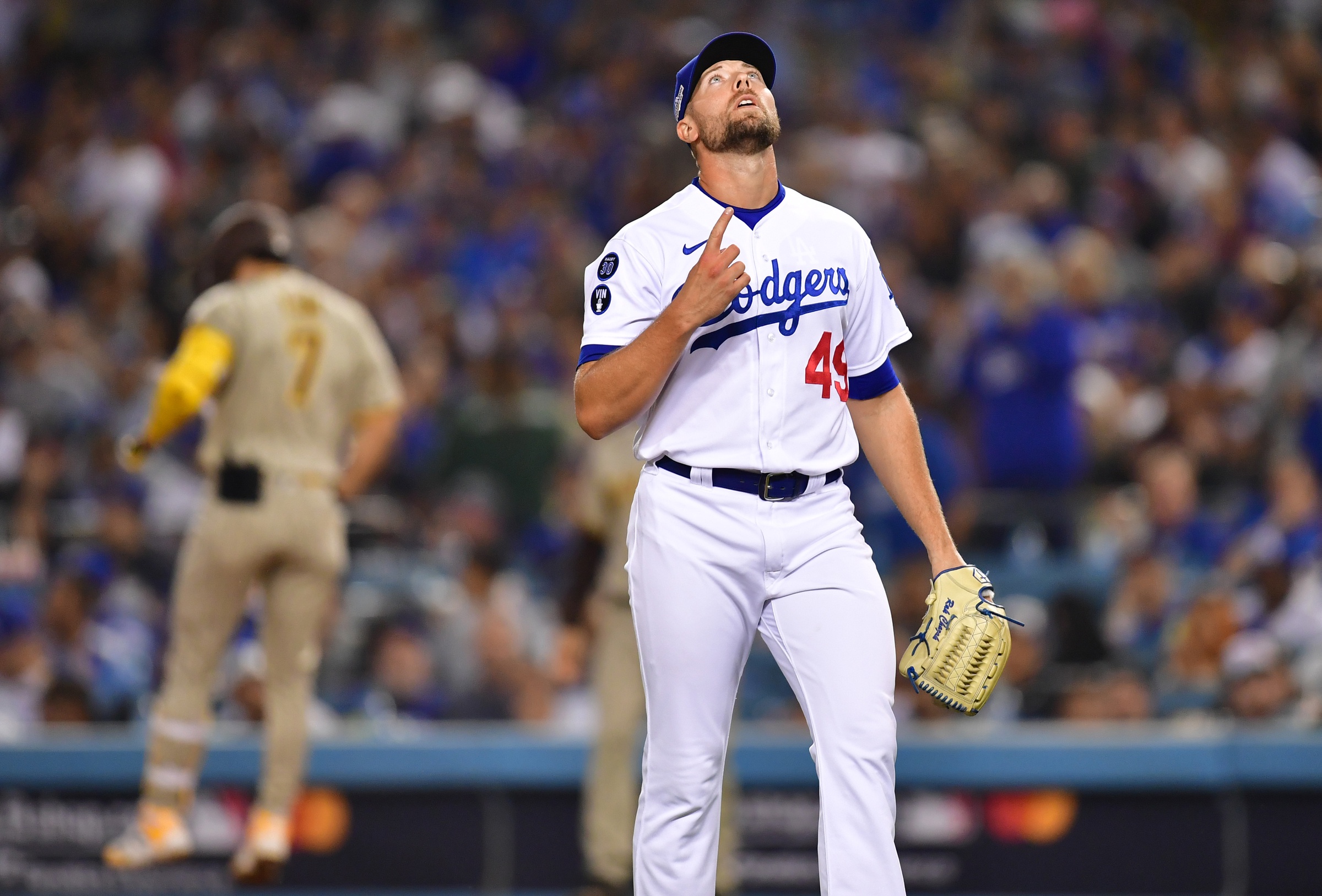 After a brief moment of Blake Treinen deciding whether he wanted to do surgery or not, and after being told surgery is an option, Treinen decided to go through with surgery on his shoulder. The injury that lingered all season long kept him to just five games and Treinen will have about a 10 month timetable for a full recovery.
Treinen just adds to the list of Dodgers pitchers who were injured at some point in the season and to avoid another unit collapse the option for surgery seemed like the best way to go. If all goes well, Treinen should be ready about a month prior to the start of the postseason and should be able to get up to speed in time to play.
The #Dodgers announced that Blake Treinen had right shoulder surgery for a labrum and rotator cuff issue.

— Dodgers Nation (@DodgersNation) November 11, 2022
The intensity on the shoulders throughout the course of a season of a professional pitcher can't go unnoticed. The surgery will ultimately change Treinen's career, but in order to keep his career going and avoid a career ending injury Treinen takes the conservative route to get it treated.
The pitching unit fell apart right when the team needed it the most and it goes to show how important a strong cast of pitching is despite such an impressive season. The Dodgers were the best team in scoring runs, but once they were unable to adjust to the pitches the problems in the pitching unit became apparent.
Treinen will look to help revitalize a struggling unit just in time for the postseason.
Have you subscribed to our YouTube Channel yet? Subscribe and hit that notification bell to stay up to date on all the latest Dodgers news, rumors, interviews, live streams, and more!