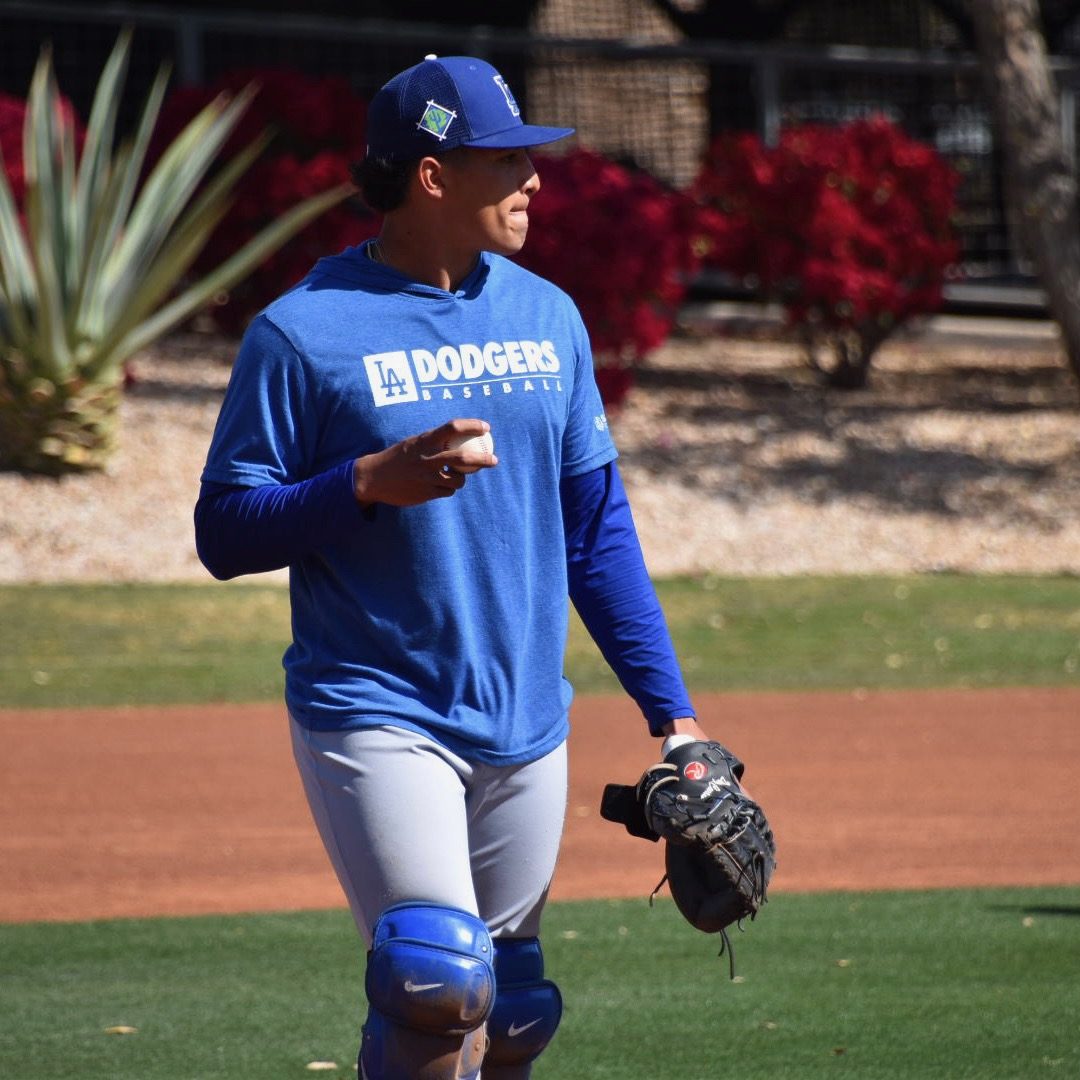 Dodgers Team News
Dodgers News: Cartaya, Busch, Pages Highlight List of Prospects Added to 40-Man Roster
Tuesday afternoon was the deadline for all MLB teams to set their 40-man rosters in advance of next month's Rule 5 draft. Players who have spent four years (if signed at age 19 or older) or five years (if signed at 18 or younger) in the minors are eligible to be taken in the Rule 5 draft unless they were added to the 40-man roster by today's deadline.
There's some gamesmanship involved in the decisions, because any player taken in the Rule 5 can't be sent to the minors during 2023, meaning they have to be either on the active roster or on the MLB injured list. If the claiming team wants to remove the player from the roster, they have to offer him back to the original team for a nominal fee.
But top prospects pretty much always get protected once they're eligible, so it's no surprise that today's additions by the Dodgers were highlighted by a few of the biggest names on their prospect board.
Diego Cartaya was a no-brainer for protection. Even though he's not ready for the big leagues, 29 teams would have been salivating over the opportunity to hide him on their big-league roster all year. Cartaya highlights one of the challenges of the international free agency system, as he is only 21 years old but he's spent five years in the L.A. system so he had to be protected. Cartaya posted an .892 OPS in Low-A and High-A in 2022 and is a top-10 prospect in all of baseball.
On the other end of the age spectrum, you have Michael Busch, who turned 25 last week but is just now eligible for the Rule 5 because he was drafted out of college. In fact, Busch was older when he was drafted than Cartaya is now. Busch was outstanding in Double-A and solid in Triple-A in 2022, and we'll likely see him in the big leagues in 2022.
Andy Pages will be 22 next month, a little older than Cartaya but basically in the same boat as an international free agent signing. Pages spent all of 2022 at Double-A and posted an .805 OPS with 26 home runs. He still needs some polishing, but he likely would have been taken pretty early in the Rule 5 if he hadn't been protected. MLB Pipeline has Pages as L.A.'s number-five prospect.
The Los Angeles Dodgers added C Diego Cartaya, IF Michael Busch and OFs Andy Pages and Jonny DeLuca to the 40-Man Roster.

— Los Angeles Dodgers (@Dodgers) November 15, 2022
Beyond those top three prospects, that's where the gamesmanship came in for Los Angeles. They opted to add OF Jonny DeLuca to the active roster, but left guys like Jose Ramos and Kody Hoese unprotected. DeLuca hit .260 across High-A and Double-A in 2022, with 25 home runs and 71 RBIs. The 24-year-old outfielder was a 25th-round pick in the 2019 MLB Draft.
The Dodgers' 40-man roster now sits at 37 players, leaving them room to make needed additions to their roster this offseason.
Have you subscribed to our YouTube Channel yet? Subscribe and hit that notification bell to stay up to date on all the latest Dodgers news, rumors, interviews, live streams, and more!