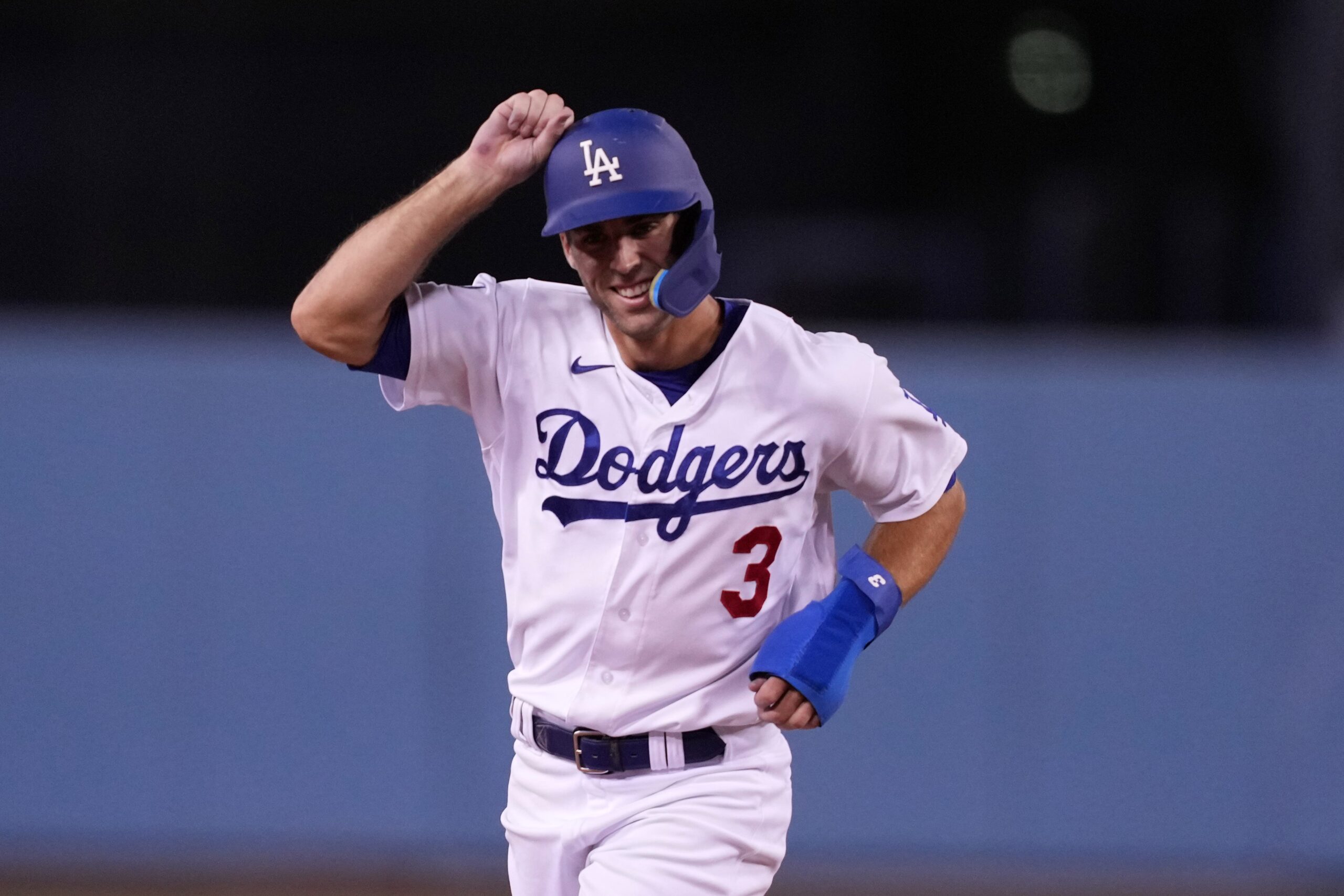 Dodgers Team News
Dodgers News: Chris Taylor Among First Ever Utility Player Noms for Award
Earlier this week, the MLB announced the finalist for the Silver Slugger awards, and your Los Angeles Dodgers had an astonishing six players among them. 
The six players chosen as finalists were Freddie Freeman, Mookie Betts, Trea Turner, Will Smith, Justin Turner, and utility man Chris Taylor. 
The silver slugger awards are voted by managers and coaches recognizing the best offensive players at each position and the utility position they introduced this year. 
Chris Taylor plays up to six positions with the Dodgers and excels anywhere they put him. 
The Dodgers have put CT3 in the outfield, most notably in left and center field; he plays shortstop at times and second base as well. 
Taylor will be competing with four other utility players. Thairo Estrada from the San Francisco Giants, Jeff McNeil from the New York Mets, Tommy Edman from the St. Louis Cardinals, and Brandon Dury from the San Diego Padres. 
The 32-year-old outfielder, shortstop, and second baseman signed a four-year deal worth $60 million guaranteed in the off-season after having a killer 2021 postseason. 
However, that contract in 2022 looks like a heist by Taylor. In a historic 2022 Dodger season, Taylor suffered neck, foot, and knee injuries but still played in 118 games. In those games, CT3 slashed .221/.304/.373 with a .677 OPS, ten home runs, and 43 RBIs. 
And in the postseason, CT3 had seven at-bats but posted donuts in all major offensive categories. 
The Dodgers had so many versatile and explosive players on the roster, which makes the early postseason exit even more depressing. 
The winners for the Silver Slugger wards will be announced on November 10th at 3:00 PM PT. 
Have you subscribed to our YouTube Channel yet? Subscribe and hit that notification bell to stay up to date on all the latest Dodgers news, rumors, interviews, live streams, and more!
NEXT: Former Hitting Coach Analyzes Cody Bellinger's Struggles