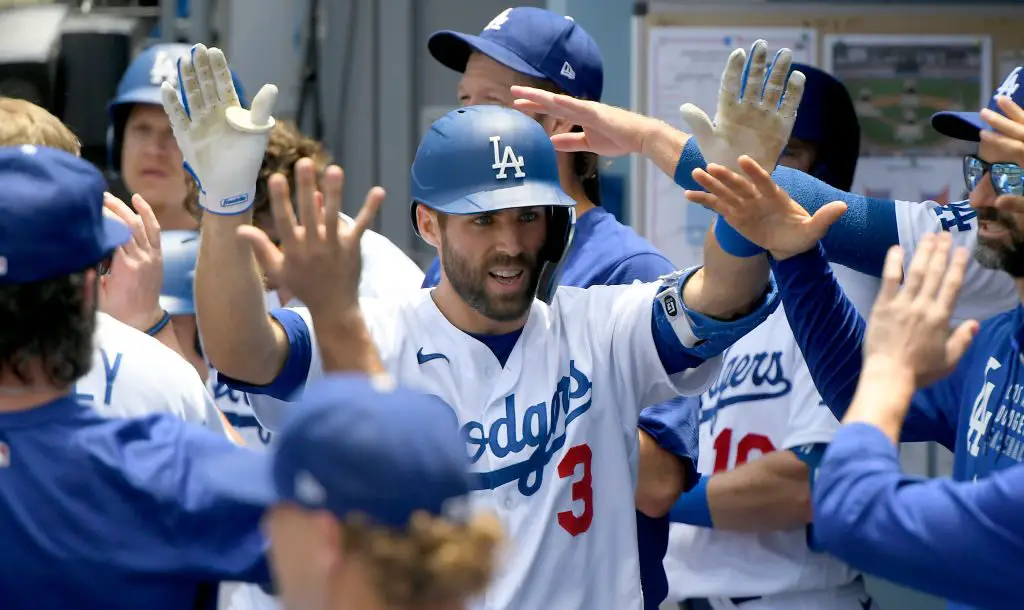 The Dodgers will be going for the series sweep over the Diamondbacks tonight. And with the Giants facing off against a tough San Diego pitcher in Joe Musgrove tonight, Los Angeles really needs to lock down the win. 
They'll look to Julio Urias to stack yet another win on his wildly impressive 2021 Dodgers season. The club will also be with an added bench piece tonight in someone that they have been missing for a few games now. 
Chris Taylor has not played in a game since Friday against the Padres. The utilityman has been dealing with a  neck issue that has limited his ability, and Doc also thinks it's a big part of the reason he has struggled with the bat as of late. 
There was originally a good chance that Taylor was going on the injured list if he did not improve by today. But according to Dave Roberts before the game, he took big steps forward and is feeling better. They will have him coming off the bench in a limited capacity tonight should the need arise. 
Since CT has been out, the Dodgers have been playing with a slightly shorter bench than usual. That was further magnified when they decided to DFA Steven Souza Jr in the same move that activated Clayton Kershaw on Monday. 
Dodgers: MLB Expert Thinks LA's Success Hinges on the Padres