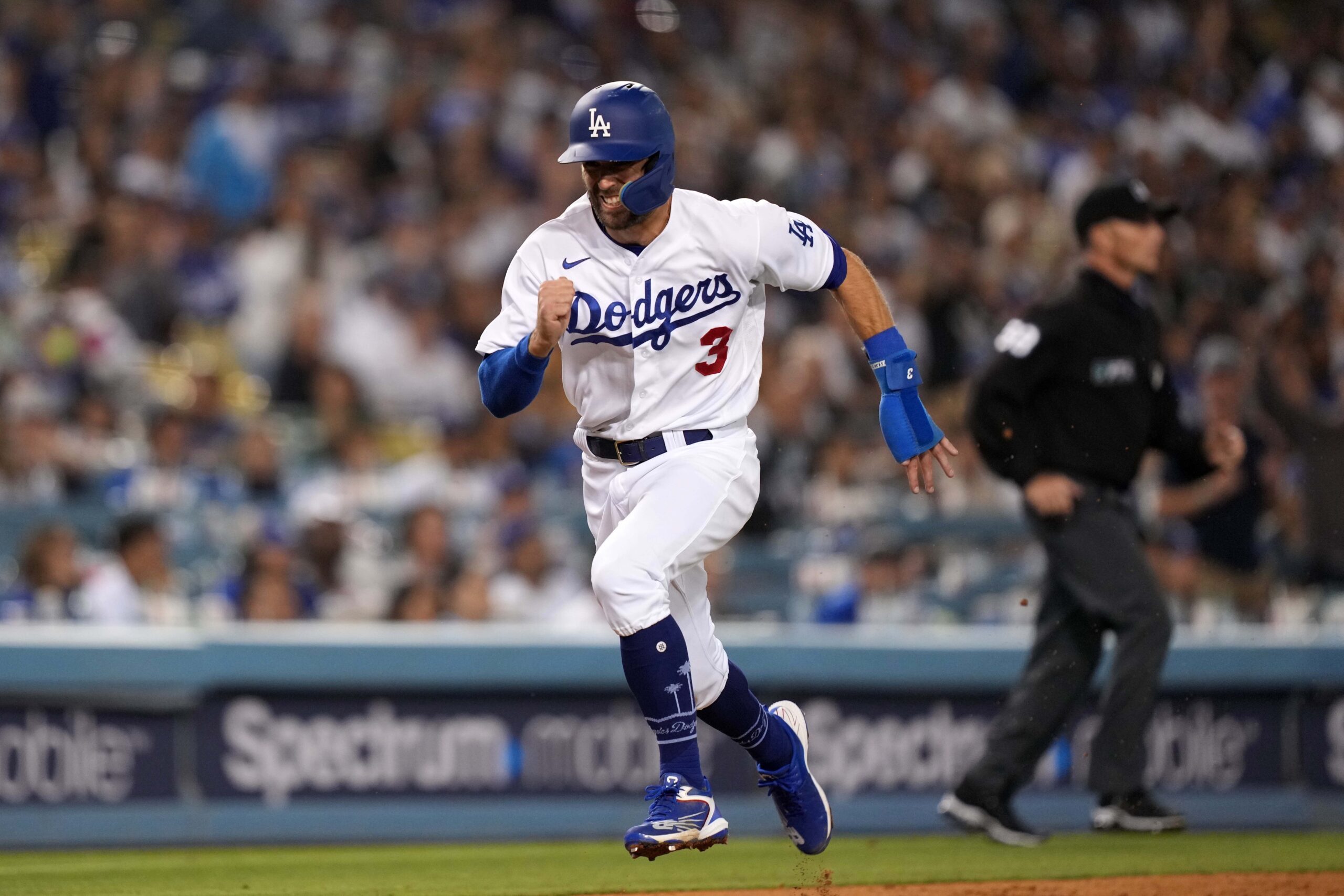 The Dodgers will get their first look at Juan Soto with his new team when the Padres come to town this weekend. It should be a very interesting series for a lot of different reasons, including a pregame ceremony to honor the life and legacy of Vin Scully on Friday night. 
But the Dodgers could be adding a face of their own in this series. Chris Taylor has been out since July with a fracture in his foot, and he is currently out on a rehab assignment. He just crushed a pair of home runs for OKC on Wednesday evening. But it sounds like he could be back for that series against San Diego. 
Dave Roberts said there is a good chance Chris Taylor could return for #Padres series. #Dodgers

— David Vassegh (@THEREAL_DV) August 4, 2022
If they get CT3 back, that would be another huge boost for the Dodgers lineup. But it will be interesting to see who gets the boot from the active roster. All signs point to Miguel Vargas, who joined the team to make his big league debut this week. The way James Outman has played, it's tough to not keep him around. 
Other Dodgers News
The Dodgers are hoping to get Chris Taylor back relatively soon. While they do have some rookies getting the job done, adding CT3 back into the mix will be huge for them. Taylor played in a rehab game this week and crushed a pair of homeruns for the Oklahoma City team.
There are a few reasons why Dodgers fans should feel very good about the Joey Gallo trade. For one, getting a player out of New York is sure to be good for mental health. But the peripheral numbers suggest that Gallo is just a small adjustment away from locking in. 
Have you subscribed to our YouTube Channel yet? Subscribe and hit that notification bell to stay up to date on all the latest Dodgers news, rumors, interviews, live streams, and more!
Dodgers Were Serious Finalists For Juan Soto But Fell Short