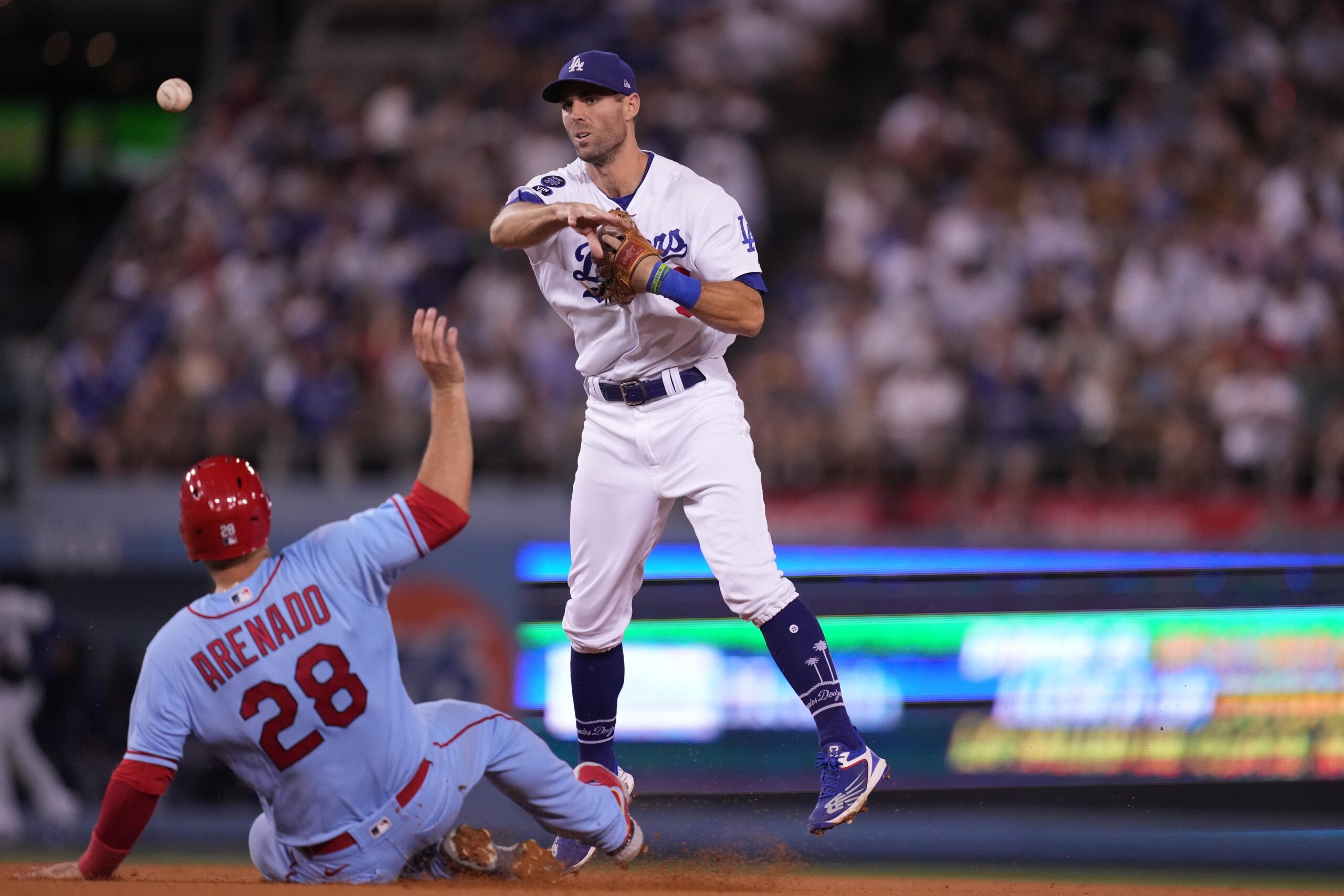 Dodgers Team News
Dodgers News: Chris Taylor Doesn't Want to Miss Time with Neck Injuries Again
The injuries piled up at the wrong time for the Dodgers. Among those who were injured for a majority of the season was Chris Taylor, so much that when it came to the postseason it was hard to fully trust him due to his injuries.
The Dodgers needed their backs to the wall before bringing Taylor out when it mattered most, but that doesn't detour the utility player from coming back stronger next season. The regular season may not be as full of fireworks as their 2022 season but there's still plenty to be excited about.
The main goal for the Dodgers now is to remain healthy during the regular season and make some noise in the postseason. It's a long and grueling season and Taylor does not want to miss more time (via iHeartRadio).
"I had a few [injuries] last year. I think the biggest thing was the neck at the end of the year, which has happened two years in a row actually, that neck stiffening up on me. So I think that's something I'm really going to have to monitor."
Staying off injuries is much easier said than done, especially in a 162 game season, but Taylor being on the field helps the Dodgers succeed.
"That's just sort of the way, I have a lot of tension like in my traps and neck and it's something I'm going to have to be aware of and I'm going to have to be on top of, like, the neck exercises and my posture is a big thing. So I've been doing a lot of stuff this offseason to stay on top of it and make sure it doesn't get back to that point, so I think I'm in a good spot with that."
The Dodgers will look to add more depth into their roster, but Taylor being healthy remains a priority if the team wants to make noise throughout the entire season.
Have you subscribed to our YouTube Channel yet? Subscribe and hit that notification bell to stay up to date on all the latest Dodgers news, rumors, interviews, live streams, and more!