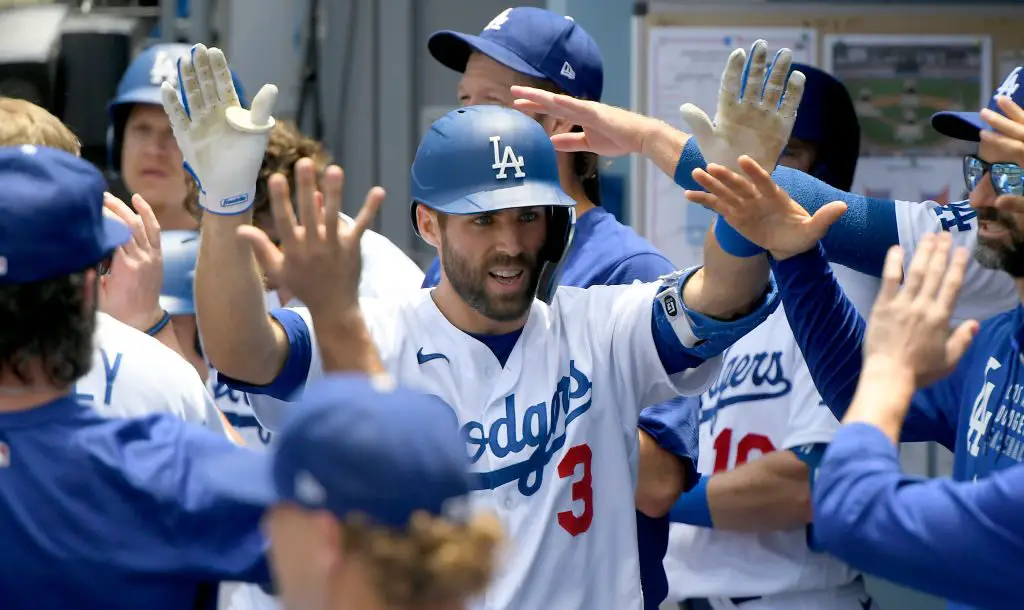 The Dodgers and Rockies are back at it again tonight in Colorado. With Los Angeles chasing the Giants by just 1 game in the NL West, they will send out Walker Buehler to try and shut down their offense in the Mile High City. 
The team will also be without Chris Taylor in their starting lineup again. The Dodgers have had CT in there just 3 times over the past 2 weeks as he continues to battle with a neck injury. Taylor seemed to aggravate his neck on a play at the wall in the Padres series on July 10th. 
He would eventually come back to play in the weekend series against the Reds. But Dave Roberts said after Tuesday's win that Taylor was not available off of the Dodgers bench, which is why he did not enter the extra-innings game. 
That neck injury appears to be an issue still and the Dodgers will go without Taylor. Luke Raley gets the start in right field again with Cody Bellinger hitting the injured list before Tuesday night's game. Mookie Betts gets another start in center as a result. 
Roberts noted before the game tonight that not only was Taylor not in the lineup but that they would completely stay away from him. Doc also made sure to mention that he did think the team could manage the neck issue without a stint on the injured list. 
Dodgers Schedule: Dia De Los Dodgers Bobblehead Night Returns for 2021