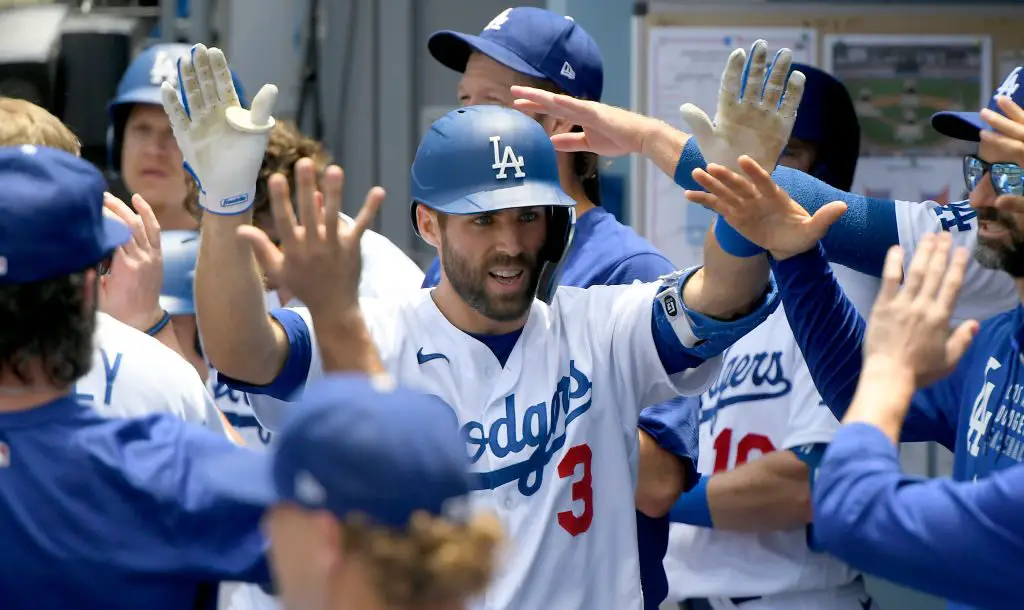 Dodgers Team News
Dodgers News: Chris Taylor Improving, Should Be Back in the Lineup Saturday
The Dodgers and Reds kick off a huge 3-game series starting tonight in Cincinnati. Los Angeles enters play chasing the Giants by just 1 game in the NL West, and the Reds are down a game for the second Wild Card spot in the NL. There are HUGE playoff implications for this series. 
The good news is that the Dodgers should be getting back a big name in their lineup. Chris Taylor has not played in a game since last Friday against San Diego. He banged into the wall to take away extra bases and tweaked his neck, which had been bothering him already. 
The Dodgers did not place him on the IL, but they decided to give him some time to get healthy. He is available tonight in "any capacity" according to Dave Roberts before the game. That means he could enter the game at any point, likely as a pinch-hitter late. 
Doc also said that the Dodgers expect to have CT3 back in the starting lineup on Saturday. That's huge for Sunday's game as Los Angeles takes on southpaw Wade Miley. That means Doc can choose to sit Gavin Lux or Cody Bellinger in that one, if not both guys. 
Taylor has been much better against left-handed pitchers in 2021 putting up a .287 batting average and .875 OPS. The addition also helps him with the defensive alignment given his ability to play all over the field. Taylor hasn't produced much in the last month, but that neck injury could certainly be a part of the issue. 
They're going to need Taylor's bat and glove heading into October, so keeping him healthy will be huge. 
Dodgers at Reds Series Preview: A Battle Between National League Contenders