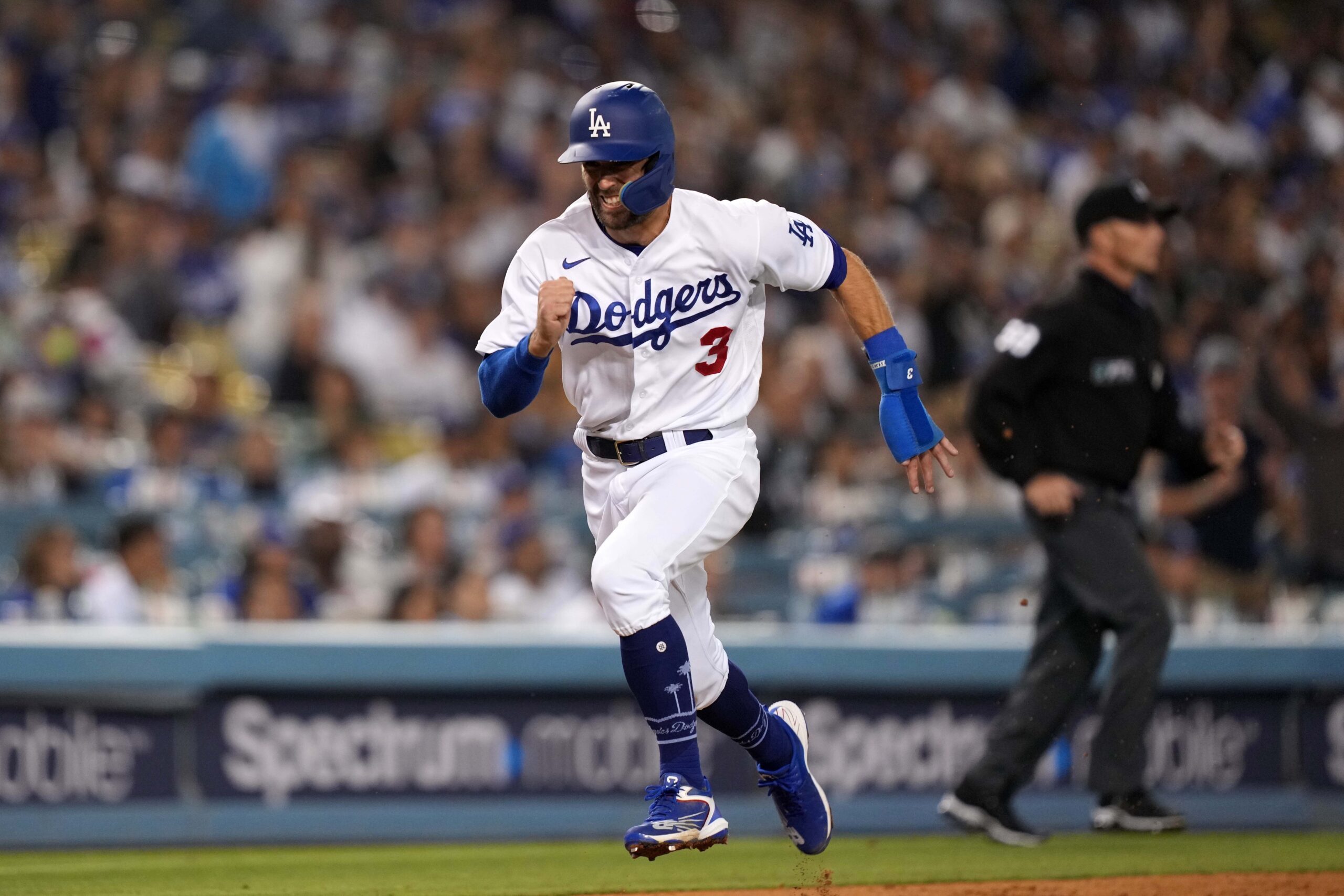 Dodgers Team News
Dodgers News: Chris Taylor Set to Begin MiLB Rehab Assignment this Week
The Dodgers have been without the services of utility man Chris Taylor for most of July after he suffered a foot fracture on a foul ball off the bat on July 2nd. He sat for a game before returning to the lineup on July 4th and exiting early as hit foot swelled up. 
It was then that the team learned of the fracture.
After more than three weeks on the sidelines, it looks as though Taylor will begin ramping up for his return in earnest this week. Dodgers manager Dave Roberts told reporters before the game on Saturday that CT3 would be heading out on minor league rehab assignment as soon as Monday.
Where he ends up is still to be determined, but since he stayed back in LA as the team flew out to Colorado, chances are high that he ends up at Single-A Rancho Cucamonga. He took at-bats in a sim game at Dodger Stadium on Saturday and took ground balls at shortstop and second base, according to Bill Plunkett.
UPDATE
The assignment starts Tuesday and will be at Triple-A OKC.
Chris Taylor will start a rehab assignment on Tuesday in OKC.

— Fabian Ardaya (@FabianArdaya) July 31, 2022
So, yes, Taylor has missed the better part of two dozen games and counting, but that hasn't slowed the Dodgers down in the slightest. LA went 21-5 in July, 19-5 since CT hit the injured list. Still, the former All-Star has been missed in the lineup.
While he's played primarily outfield in 2022, Roberts did recently reveal that Taylor would be mixing back in on the infield once he returns from the IL. The hope for many fans is that he could potentially start taking time from struggling sluggers like Max Muncy or Cody Bellinger as the regular season winds down heading into October.
Taylor has posted a .728 OPS with 6 home runs and 27 runs batted in over 74 games this season.
How Does Chris Taylor Fit Back into the Dodgers Lineup? Thompson is Here to Stay!
NEXT: Brewers Receiving Trade Inquiries for All-Star Reliever Josh Hader