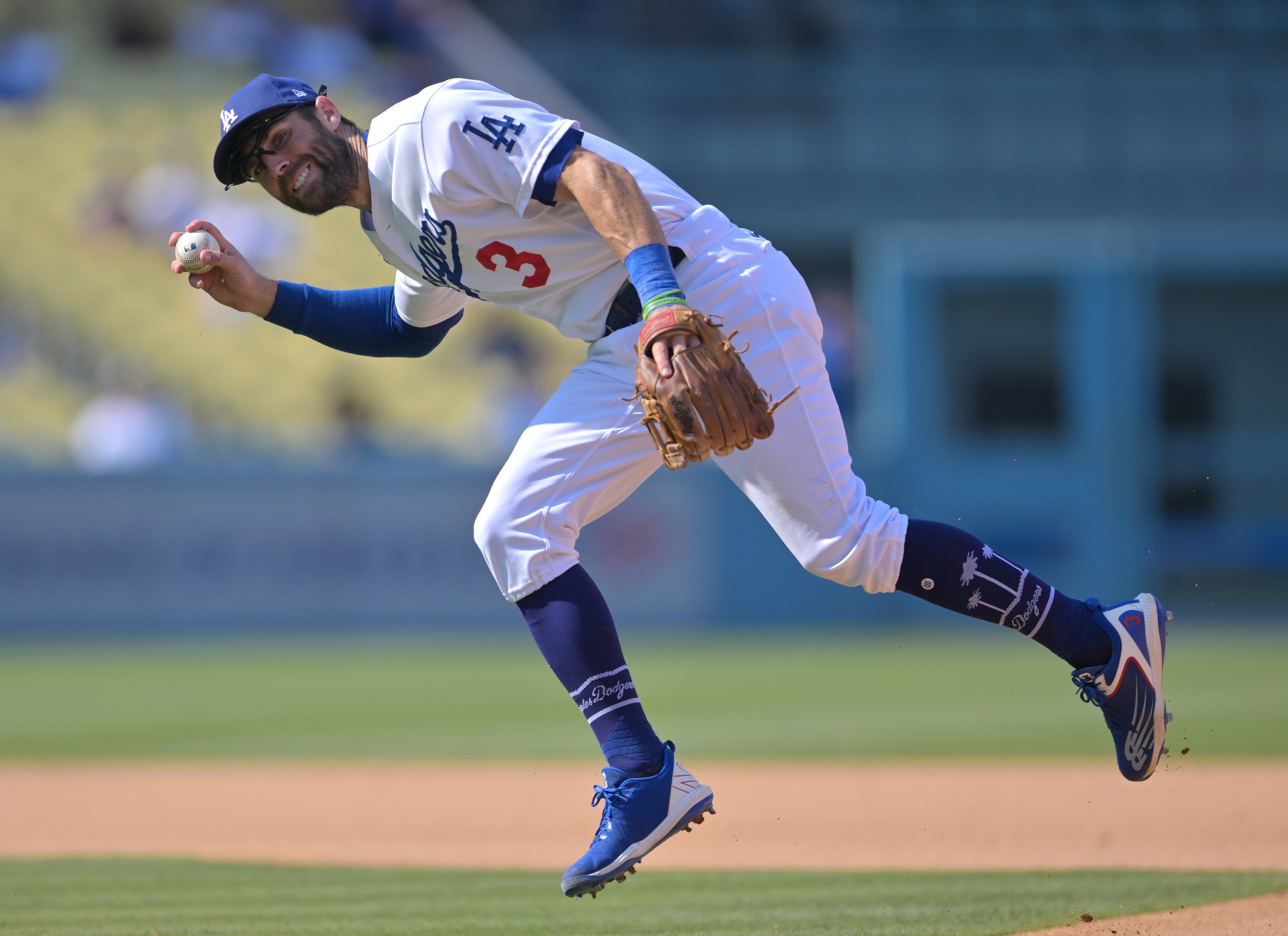 Dodgers Team News
Dodgers News: Chris Taylor Trying to 'Take Baby Steps' Out of Slump
The journey for Chris Taylor coming off his ankle injury hasn't been as pretty as many would have hoped. The Dodgers continue to win games, but Taylor wants to make an impact moving into the end of the season. 
During this time of the season, it is the time to remain as fresh as possible for any hope of a deep postseason run. Taylor is aware of the steps he needs to take moving forward in order to reach this ultimate goal.
"I feel like I've been kind of grinding through it all year. I really haven't hit my stride at any point. Obviously, recently, it's been a little worse than normal. … I'm just trying to take baby steps forward."
Since coming back from his injury, Taylor has struck out 38 times in 97 plate appearances. In the month of September, he has hit just .111 with two runs batted in. 
That's Chris Taylor's 12th game with multiple Ks since coming off the IL. https://t.co/u3LQM7IRgL

— Fabian Ardaya (@FabianArdaya) September 7, 2022
Taylor's strikeouts have been historically bad. In fact, Taylor currently is in the top 10 worst strikeout rates in the entire MLB with with fewer than 400 at-bats. He self-analyzed his issues at the plate.
"Missing too many balls in the zone, fouling pitches off. "I'm hitting with two strikes like every at-bat. I'm not moving the ball forward. That's pretty much the issue."
Taylor knows exactly what he needs to do in order to get out of his slump. In the month of April, Taylor was batting a .290. 
If he can get near that point again, the Dodgers will be in good hands. 
Have you subscribed to our YouTube Channel yet? Subscribe and hit that notification bell to stay up to date on all the latest Dodgers news, rumors, interviews, live streams, and more!
Dodgers News: Clayton Kershaw Addresses His Own Health Status