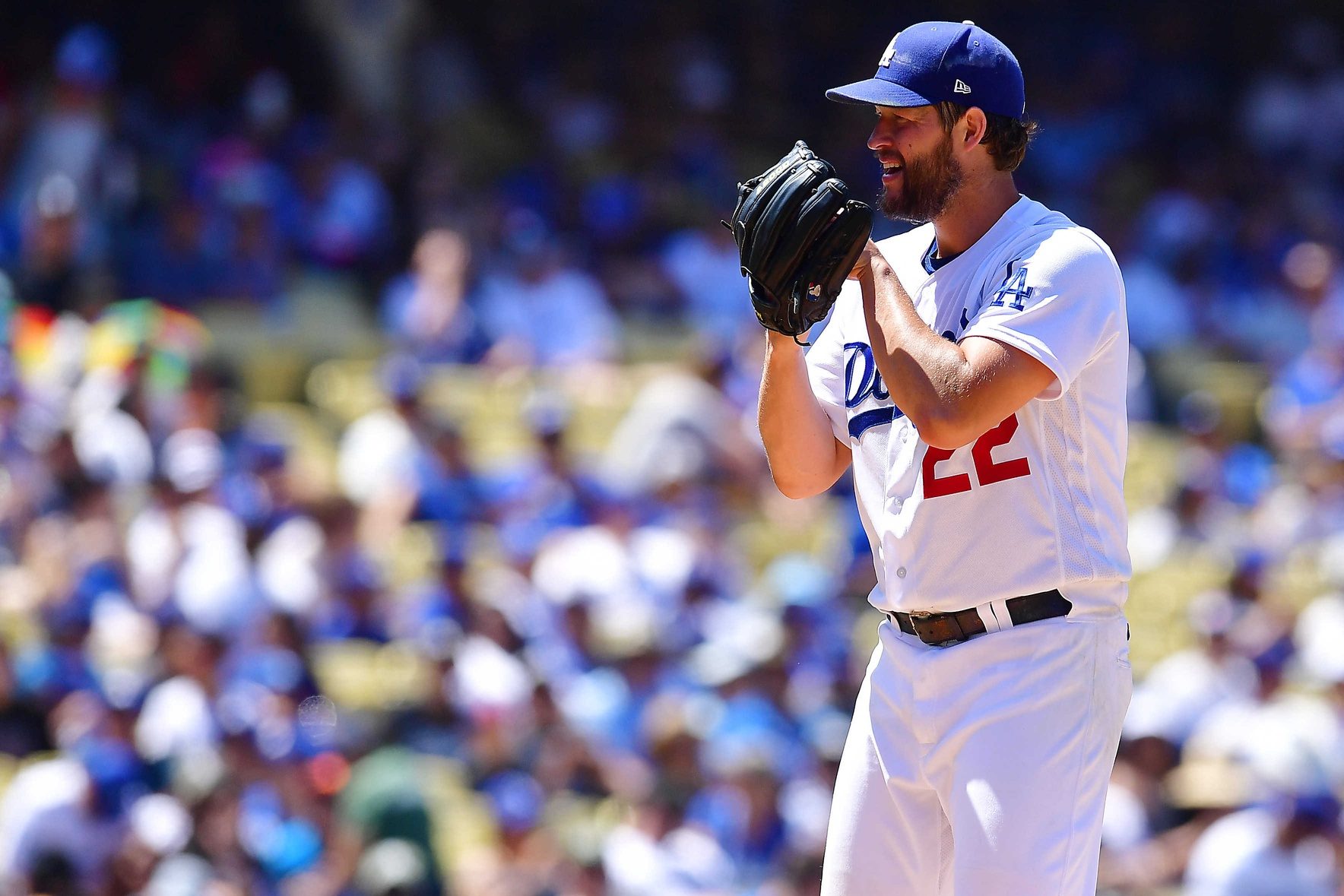 The Dodgers will have a handful of guys representing them at the All-Star Game this year. Mookie Betts and Trea Turner were already named as starters for the NL squad, but the reserves and pitchers were also named today. And they just added 2 more big names into the mix. 
Clayton Kershaw will be an All-Star for the 9th time in his career. The longtime Dodgers' ace could also be in the mix to start the All-Star Game this year as well. That will ultimately be up to National League manager Brian Snitker though. Kersh just tossed 7.2 innings of 1-run ball on Saturday to add to a very good year. albeit shortened by injuries. 
ALL-STAR, CLAYTON KERSHAW. ?? pic.twitter.com/2G55g7uOSG

— Los Angeles Dodgers (@Dodgers) July 10, 2022
Meanwhile, Tony Gonsolin gets his first All-Star nod ever. The Dodgers righty has been lighting up opposing hitters, posting a 1.62 ERA and 11 wins across his 16 starts. While he might not have the innings or punchouts to win a Cy Young Award, he has been absolutely ridiculous each time he's gone out to the mound. 
Other Dodgers News
The Dodgers are hoping that they will have one of their guys on the mound to start the All-Star Game this year. But while many think Tony Goonsolin is deserving of the nod, ESPN's Jeff Passan isn't convinced. He spoke this week about why he thought Gonsolin should not get the start.
Chris Taylor is officially headed to the injured list. The Dodgers infielder/outfielder suffered a break in his foot after fouling a ball off of it over the weekend. There is no timeline for his return yet, but it will certainly be after the All-Star break.
Have you subscribed to our YouTube Channel yet? Subscribe and hit that notification bell to stay up to date on all the latest Dodgers news, rumors, interviews, live streams, and more!
Dodgers: Dave Roberts Believes He Has 7 Players Worthy of All-Star Nods