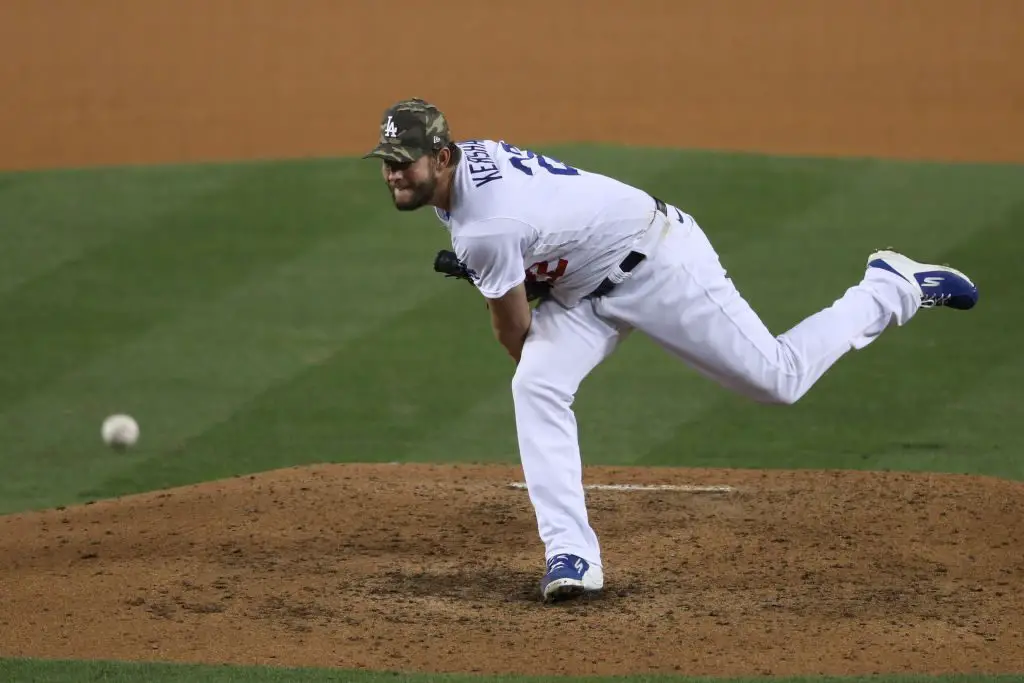 The Dodgers have done everything that they can in 2021 to help with the starting pitching issue. Between injuries and Trevor Bauer's legal battle, they've had to do what they can to survive with what was supposed to be a deep pitching staff. 
To help with the holes left in the rotation, the Dodgers went out and got Max Scherzer off of the trade market. And as much as that had to do with missing Trevor Bauer and Dustin May for the rest of the year, there might have been more to it. 
Clayton Kershaw has been out since before the All-Star break with a forearm strain. Up until now, the Dodgers have contended that he was close to being ready. Things seemed to have changed drastically this week with Dave Roberts' latest announcement. 
Dave Roberts said he expects Clayton Kershaw to return "sometime in September."

— Bill Shaikin (@BillShaikin) August 6, 2021
Having Kershaw miss most of July and all of August is certainly not what the Dodgers were hoping for. The veteran southpaw was also having an okay season posting a 3.39 ERA and an expected ERA of 3.12 in 18 starts. He was also striking out guys at a higher clip than in the past 3 seasons and posted a very nice 2.99 FIP. 
So in the meantime, the Dodgers will run with the guys that they have. Scherzer, Walker Buehler, Julio Urias, and David Price are currently set to hold things down with Tony Gonsolin also out. But at some point, the bullpen games are going to start coming back.  
Dodgers: Roberts Does Not Think Kenley Jansen Had a Bad Game on Wednesday Night