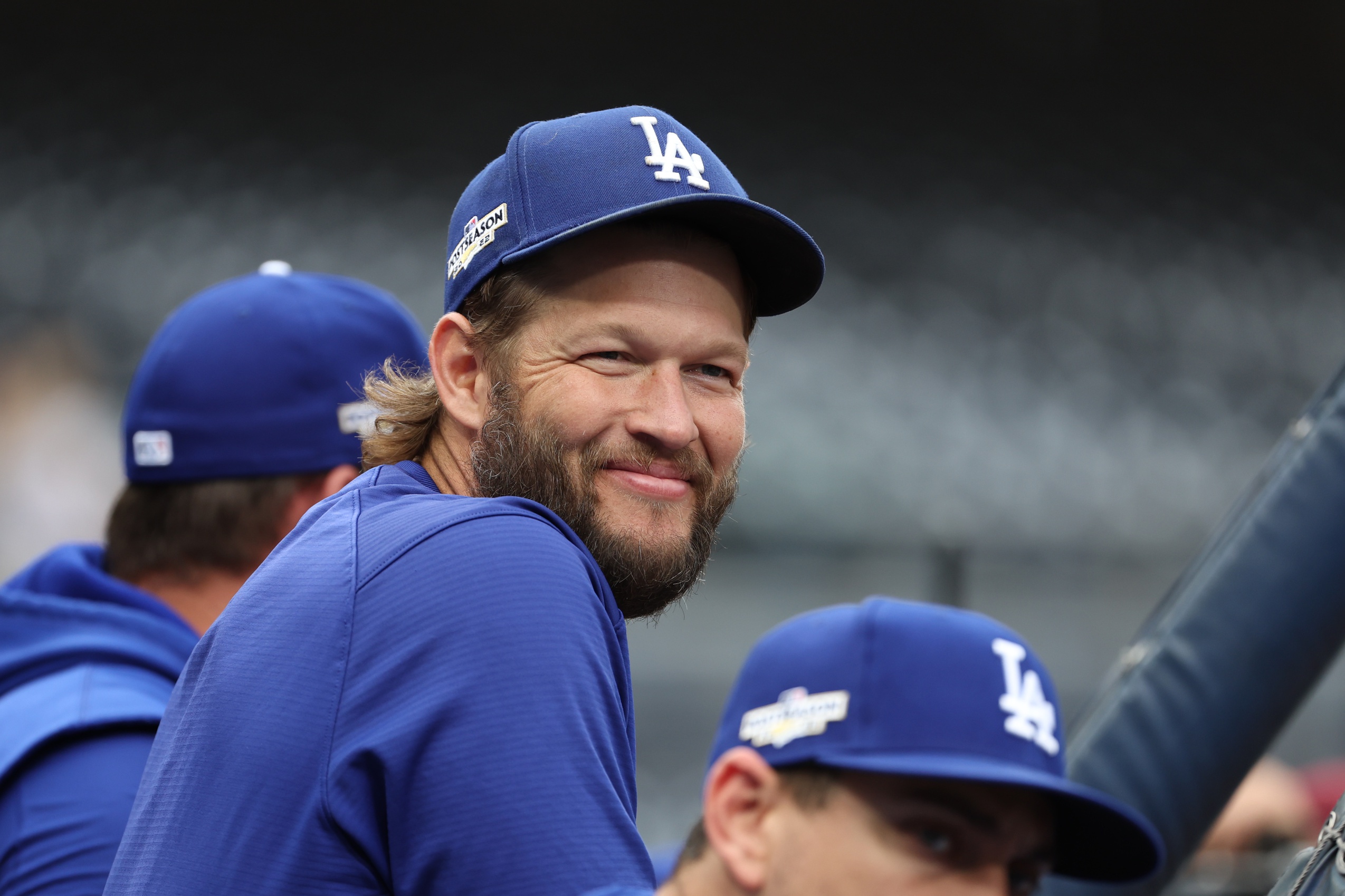 Dodger fans, you can take a huge sigh of relief. Clayton Edward Kershaw is returning to LA for Year 16. Thursday night, Ken Rosenthal of The Athletic reported that Kershaw and the Dodgers were "nearing" an agreement on a one-year deal for the 2023 season.
The Dodgers are nearing a one-year deal with Clayton Kershaw, per @Ken_Rosenthal

— Noah Camras (@noahcamras) November 11, 2022
This comes amid the rumors that Kershaw may have wanted to play near his hometown of Dallas for the Texas Rangers, or retire from the game of baseball altogether. But instead, just hours into free agency, Kershaw has made his intentions clear: He wants to be in Los Angeles.
This is great news for a Dodgers team that entered the offseason with more questions than answers in terms of the starting rotation. Julio Urias is still going to be the ace, but after that, there are some concerns. Tony Gonsolin struggled with a full workload last season, and we don't yet know what Dustin May will look like in this post-Tommy John surgery world. So, having Kershaw provides some much needed stability to the rotation, and allows them some more flexibility in how they approach the rest of the offseason.
The team already extended the $19.65 million qualifying offer to Tyler Anderson, so if he accepts it (or signs on a larger deal), between him and Kershaw, the Dodgers could feel very comfortable with their rotation in 2023.
It's good to know Kershaw has at least one more year in him. Hopefully this year, the Dodgers can get him back to the Promised Land, and win ring No. 2.
Have you subscribed to our YouTube Channel yet? Subscribe and hit that notification bell to stay up to date on all the latest Dodgers news, rumors, interviews, live streams, and more!