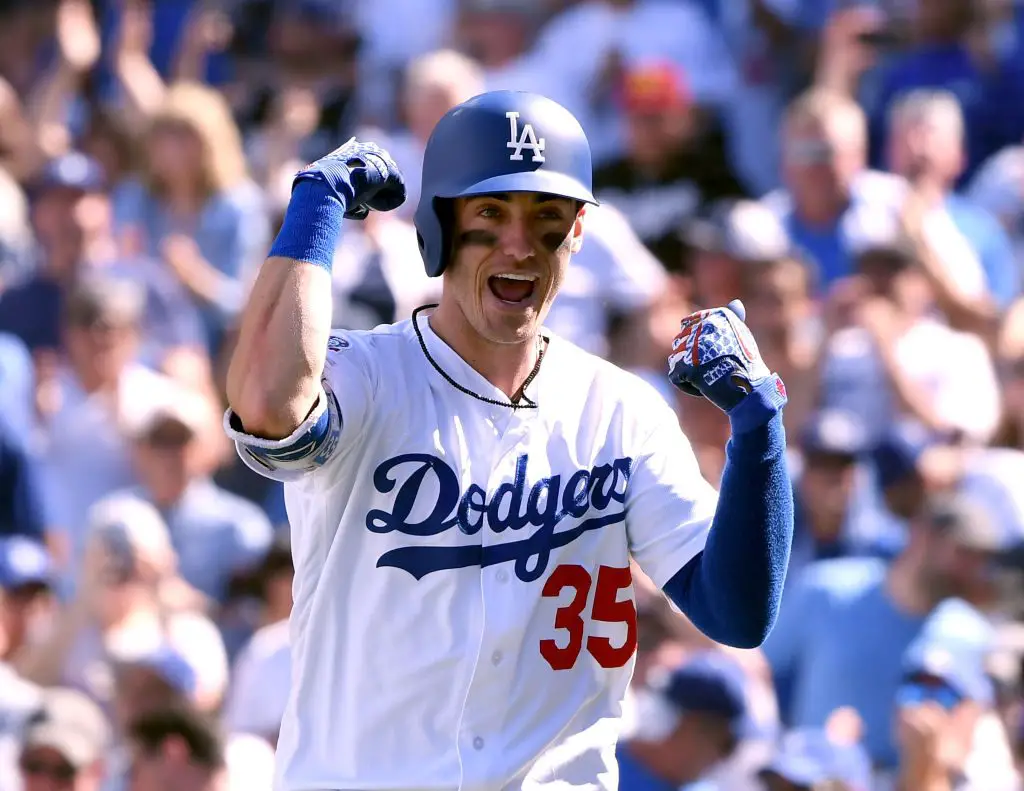 Dodgers Team News
Dodgers News: Cody Bellinger Agrees to Small Raise, Avoiding Arbitration Before Lockout
It's been eerily quiet leading up to the holidays thanks to the MLB Lockout. In years past, it wasn't out of the ordinary to have a few trades pulled off or some free agency singings around the league. However, fans won't be getting any presents this Christmas from their favorite teams. Instead, MLB has left us all feeling like we made the naughty list with a bag of coal.
Any moves made by the Dodgers will have to wait until after the lockout finally ends, which seems still a ways away. However, the radio silence was broken this morning as news of an agreed-upon contract was revealed just before the lockout.
According to ESPN's Jeff Passan, the Dodgers and outfielder/first baseman Cody Bellinger were able will avoid arbitration, once the league opens back up after the two sides agreed to a one-year $17 million contract for the 2022 season. That is if there is one. The deal wasn't reported before as teams have not been referencing their player by name during the lockout.
Some pre-Christmas housekeeping: OF/1B Cody Bellinger and the Los Angeles Dodgers agreed on a one-year, $17 million contract to avoid arbitration before the lockout, sources tell me and @kileymcd. Deal is long done. Just wasn't reported yet. News at ESPN: https://t.co/NsMzj6szyr

— Jeff Passan (@JeffPassan) December 23, 2021
Bellinger, who is still under team control until after the 2024 season, endured his worst year as a big leaguer. He finished 2021 with a .165/.240/.302 statline with 10 home runs and 36 RBI in 95 games. Part of his troubles can be attributed to coming off of shoulder surgery as well as missing a chunk of the season due to injuries. Still, he just didn't look the same at the plate, and nowhere close to the 2019 MVP version of himself or even any version of himself for that matter.
Still, the Dodgers gave him a raise of about $900,000 to keep him on the roster for the upcoming season or they would have to non-tender him, making him a free agent. While Bellinger was a disappointment in the regular season, he came to in the postseason to be one of the Dodgers' biggest bats. Hopefully, he can use that momentum to turn things around, but is he still capable of it?
Cody Bellinger Signs New Contract With Dodgers Before Lockout, Why LA Gave Belli a Raise!
Looking for more Dodgers News? Subscribe to our YouTube Channel! Subscribe and hit that notification bell to stay up to date on all the latest news, updates, rumors, interviews, live streams, and more!
NEXT: Could LA Trade for Matt Olson if They Can't Sign Freddie Freeman?