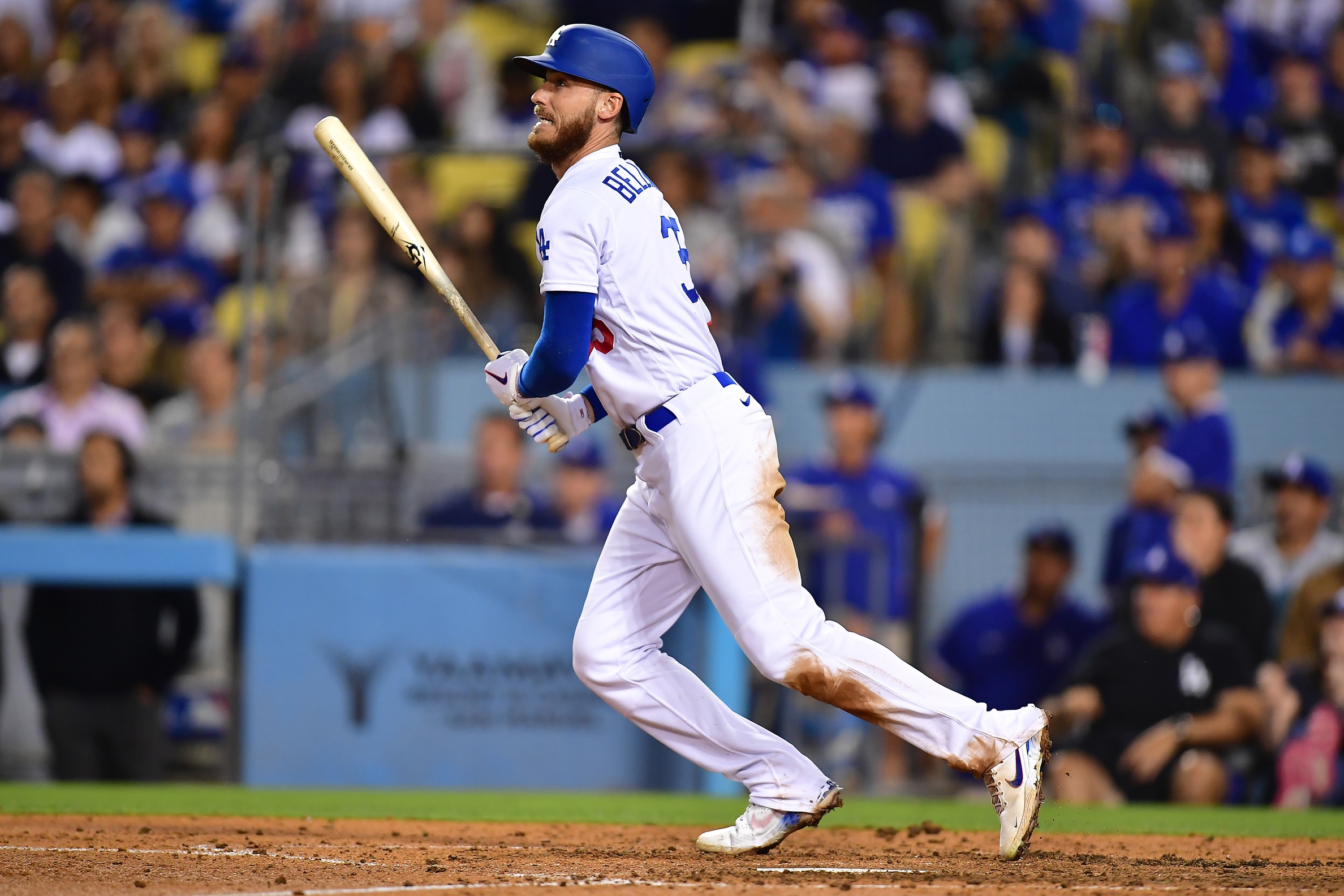 Dodgers Team News
Dodgers News: Cody Bellinger Attempting to Fix His Swing This Offseason
Despite being named the 2019 NL MVP, it's very clear that Cody Bellinger is not the same player he once was. After posting a .210 batting average this past season, the Dodgers decided it was time to let Belli go instead of paying the $17 million and eating it for the third season in a row.
But at the end of the day, there's no bad blood and just because he was once good for us, doesn't mean he can't return to that MVP form…just maybe with another team.
So naturally, he's working on the one thing that led to his downfall: his swing.
Recently, he's been filmed working on his form at the plate. By putting in the off-season work now, he's hoping to make a big splash with whatever team decides to take a chance on him.
Typical social media wants to talk about all the negatives.

You can see obvious progress early in the off season.

Look at how much tighter the barrel stays relative to the shoulder to contact point pic.twitter.com/ghwkxmctWv

— Trey Hannam (@TJHannam10) December 2, 2022
It's not easy both mentally and physically to come back from a major injury especially knowing how much his numbers have regressed since his 2019 MVP form.
He went from a.305 batting average with 47 home runs and 115 RBI's to a .203 AVG since 2020 including a career-worst .165 in 2021, to go along with 41 home runs and 134 RBIs during the three-year span.
But since his shoulder injury, he's just not hitting the ball as hard and both his stance and motion of his swing need adjustment, something that it looks like he's working on in the video already. Having a tighter swing relative to the shoulders could greatly help as well.
The 27-year-old is young and still has plenty of time left to play in the major leagues. Many teams have already expressed interest in the All-Star outfielder and have hope that he will turn things around soon.
It's never too late for Cody Bellinger to make a comeback and it takes dedication to the craft and willingness to take criticism and do something about it.
Have you subscribed to our YouTube Channel yet? Subscribe and hit that notification bell to stay up to date on all the latest Dodgers news, rumors, interviews, live streams, and more!