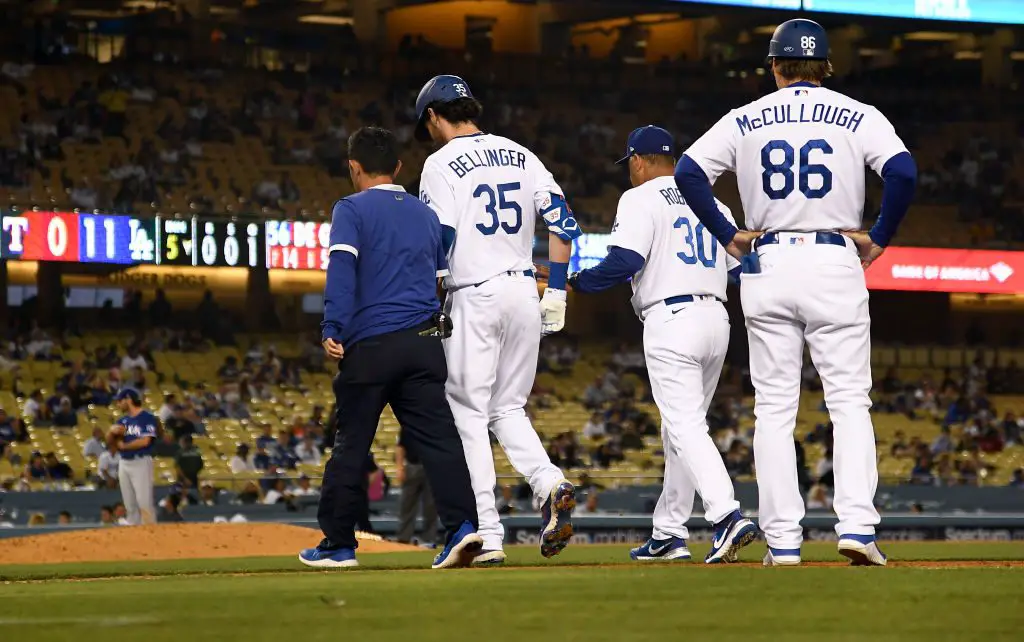 Dodgers Team News
Dodgers News: Cody Bellinger Could Be Headed for the Injured List Without Improvement
The 2021 season has not been kind to the Dodgers and their overall health. They've already lost a few players for decent chunks of the year, and are still taking hits when they're getting healthy. That would include Cody Bellinger. 
The superstar outfielder missed 46 games with a fractured fibula after being stepped on in the second series of the year. Bellinger returned to the Dodgers lineup at the end of May and was just starting to find his groove. Then he felt something tighten up in his leg on Friday night and has been out since. 
According to Dave Roberts, the initial diagnosis of cramping might not be accurate. The Dodgers were hoping that his condition would improve quickly, but it has not. Because of that, they're considering an IL sting for him. 
If he can't play on Wednesday, I think we'll just retro him and see where we are.  …The reality is, yeah, you're getting guys back and you'd like to think you're going to be healthy the rest of the way. But that's just not the way it always works. So we're just dealing with it as things come – but it does feel like it's coming up quite often.
The timing is pretty rough for Bellinger and the Dodgers. Over his last 9 games this month, Bellinger is hitting .303 and cutting down his strikeout rate. Given that he plays the outfield most of the time, a hamstring issue could prove to be a serious hurdle to overcome. 
Doc added that the best-case scenario was him returning to the lineup on Wednesday. That suggests that Bellinger absolutely will not be in the Dodgers lineup tonight against Philly. He did some pregame work on Monday that included running and agility drills, but there will need to be an improvement. 
We'll all be hoping for the best. 
Dodgers: All-Star Game Voting Has Max Muncy in the Lead at First Base