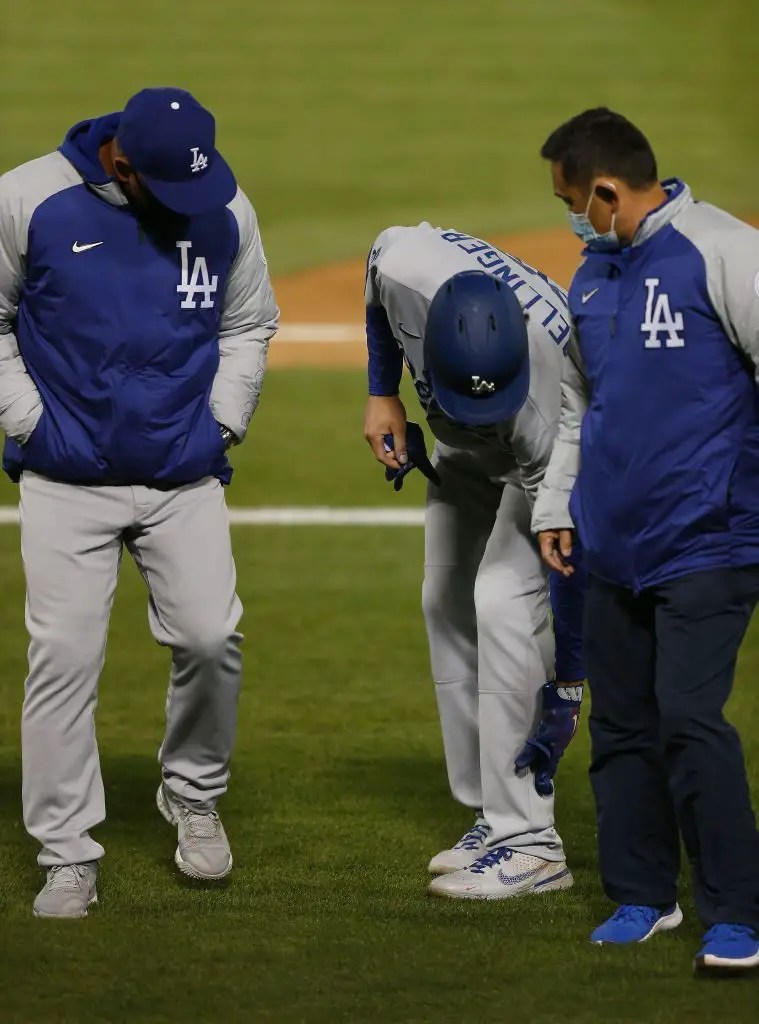 Dodgers Team News
Dodgers News: Cody Bellinger to Undergo Further Testing, Will Not Play Tuesday
The Dodgers are going to be a little shorthanded against the Oakland Athletics on Tuesday evening. They had two guys go down with injuries during Monday's win after Chris Taylor and Cody Bellinger ran into issues.
For Taylor, he got plunked on the elbow and will be available on defense. He can also pinch-run if needed but does not feel comfortable getting extension on his swing. The Dodgers will be entirely without Cody Bellinger. 
Dave Roberts gave an update on both guys before the game Tuesday. Bellinger is also set to undergo more testing on the leg that he was cleated on, per Doc. The Dodgers are supposed to have more information on those tests after the game.
The worry is that there might be a deeper issue with Bellinger's leg. Roberts noted that the lower calf is where the cleats caught him, resulting in him limping and coming out of the game. The Dodgrs medical staff wants to ensure that it is just the contusion and cuts from the cleats.
The calf is obviously a very dangerous place to get hurt for someone like Cody, given how much speed is part of his game. If he has to miss any extended time, the Dodgers would likely need to recall an outfielder to replace him. DJ Peters would be the easy option. 
Dodgers: Max Muncy Gets a Little Extra Satisfaction Performing Against The Team That Cut Him