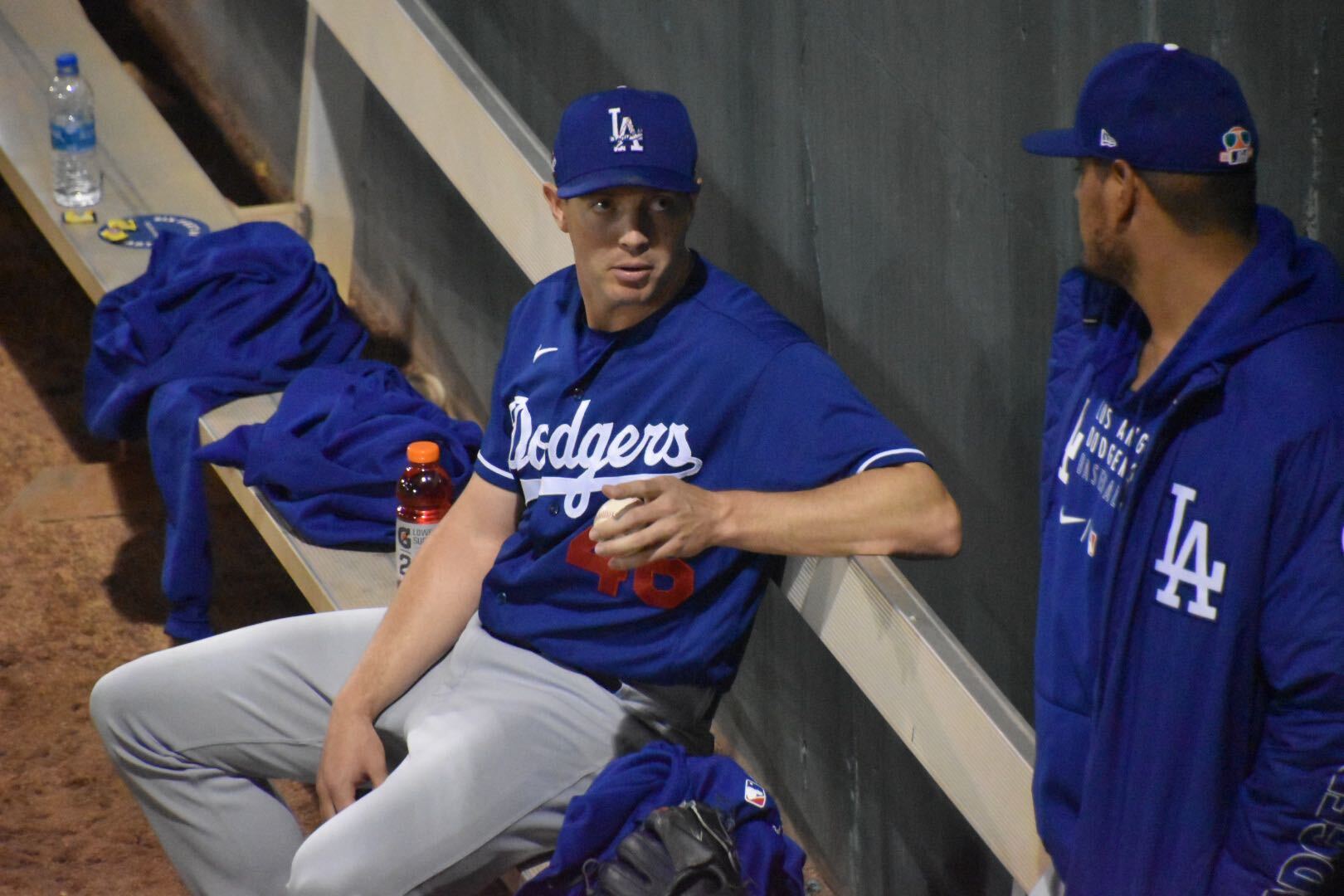 Dodgers Team News
Dodgers News: Corey Knebel Updates on Injury Status, Timetable for Return
If you're one of those people that likes to find something to point to as a turning point for the Dodgers' struggles, perhaps this is it. Corey Knebel's last outing — where he injured himself — was April 23rd. Since that day, the Dodgers have gone 5-11, losing several close games late due in part to an inexperienced bullpen.
Now, if you're looking for hope… I'm sorry.
Ahead of Tuesday night's game, Knebel caught up with the SportsNet LA guys, John Hartung, Nomar Garciaparra, and Ned Colletti and talked about his outlook for a return and update on where he's at in his rehab.
I'm gonna be returning this season. It's never fun to go on the IL but especially when it's something like that and you start hearing months instead of weeks. I'm doing everything I can.
Understandably, Corey is frustrated missing time here in his first season with the Dodgers. But more importantly, he's frustrated watching the team struggle without him. He continued.
It's hard to see especially after this road trip, it was a tough one for the guys and it felt like forever but it's only been two weeks now since my injury. It's still another two weeks until I start throwing. [We're doing] everything we can right now, activating the lat without throwing. It feels good right now… but we haven't really done much to it to agitate it.
Jumping back a step, Knebel exited the game on April 23rd with a right lat strain after throwing just 5 pitches. Dave Roberts at the time set a return timeline as "months" away. So, again, help isn't quite on the way.
I'm itching to get out there, but I know I just have to be patient because I'd rather make sure that I come back and don't go back on the IL.
The silver lining here is that Knebel could be looked at as almost like a big mid-season acquisition for the bullpen. But, when your team is mired in a 6-15 stretch, it's hard to care about silver linings.
NEXT: Bellinger, McKinstry Update, How to Wake Up Offense, Doc's Bold Claim & More