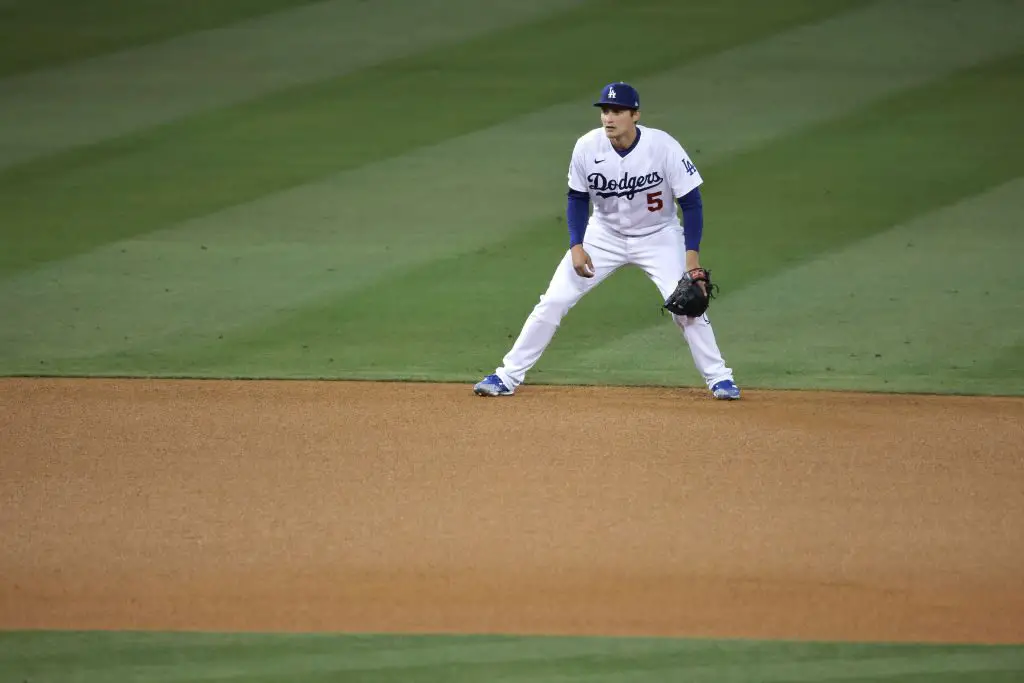 The new Collective Bargaining Agreement puts a little extra pressure on players and teams this year. With so much uncertainty surrounding negotiations, no one really knows when clubs and free agents will look to sign. That's something the Dodgers will have to keep in mind. 
The expectation was initially that free agents would wait for the new deal to be in place to sign a contract. With a more player-friendly CBA likely, it made sense. But even Dodgers President of Baseball Operations Andrew Friedman sort of dispelled that last month. 
In a report from ESPN's Jeff Passan this morning, he suggested the market could pick up for big names. Passan suggested that agents for high-profile players are requiring teams to go all-in on players BEFORE the new deal, avoiding the late push for players. That includes Dodgers shortstop Corey Seager. 
The fallout is a sense that Corey Seager, the magnificent Los Angeles Dodgers shortstop, and Marcus Semien, the dynamic Toronto infielder, are increasingly likely to sign before December 1, executives interested in both players told ESPN.
Where Seager ends up signings is anyone's guess at this point. There are obviously teams interested, but for the moment, the Dodgers don't really seem to be any sort of frontrunner to land his services again. But that could change. 
There is also a very big question surrounding the size of the contract that Seager will demand. But if the Dodgers have any plans on keeping Trea Turner around for the foreseeable future, you would have to imagine they will be priced out of Seager's market. 
We could have our answers very soon.
Dodgers Rumors: Yankees & Rangers in Pursuit of Corey Seager, LA Will Be in Mix, 6 Teams For Seager!
Dodgers: MLB Insider Expects Max Scherzer to Re-Sign in LA on a Massive Deal