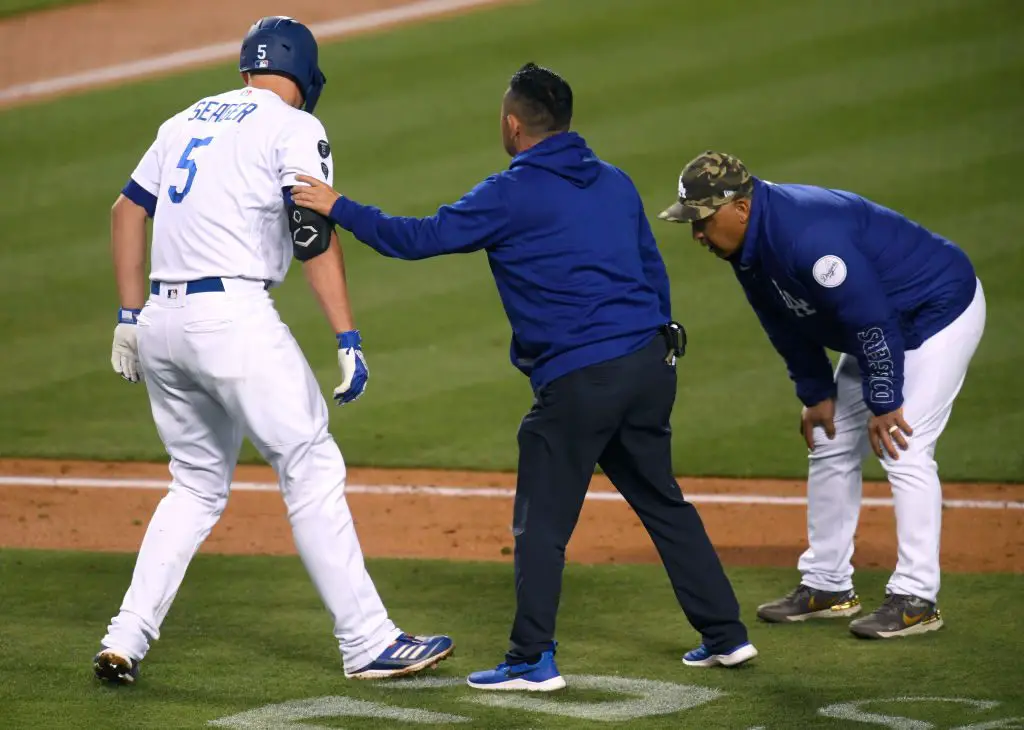 Dodgers' shortstop Corey Seager has been out of the lineup for over a month now, after he was inadvertently hit by a Ross Detwiler fastball during LA's 7-0 win against the Marlins back on May, 15. The 2020 World Series MVP was expected to begin his rehab assignment this weekend, but according to Dave Roberts, that plan has been pushed back.
We get the very latest from Dave Roberts on Corey Seager's injury status and discuss how important he is to the Dodgers offense.
WATCH
Next, we discuss if Gavin Lux's play at shortstop in Seager's absence will impact the Dodgers' willingness to sign the 2020 NLCS MVP to a big extension. Plus, the Dodgers reportedly "made an effort" to extend Seager this off-season.
SUBSCRIBE
Have you subscribed to our YouTube Channel yet? Subscribe and hit that notification bell to stay up to date on all the latest Dodgers news, rumors, interviews, live streams, and more!
PLEASE subscribe to our podcast on iTunes, Spotify, or wherever you hear your podcasts!
Join your DNpostgame host Doug McKain while we break down all the latest with your LA Dodgers. We use our 850,000 fans from Twitter, Instagram, YouTube, and Facebook to gain insight into what the fans are thinking and do our best to represent all perspectives in the Dodgers Community!
NEXT: Dave Roberts Almost Guarantees 9th Straight NL West Title