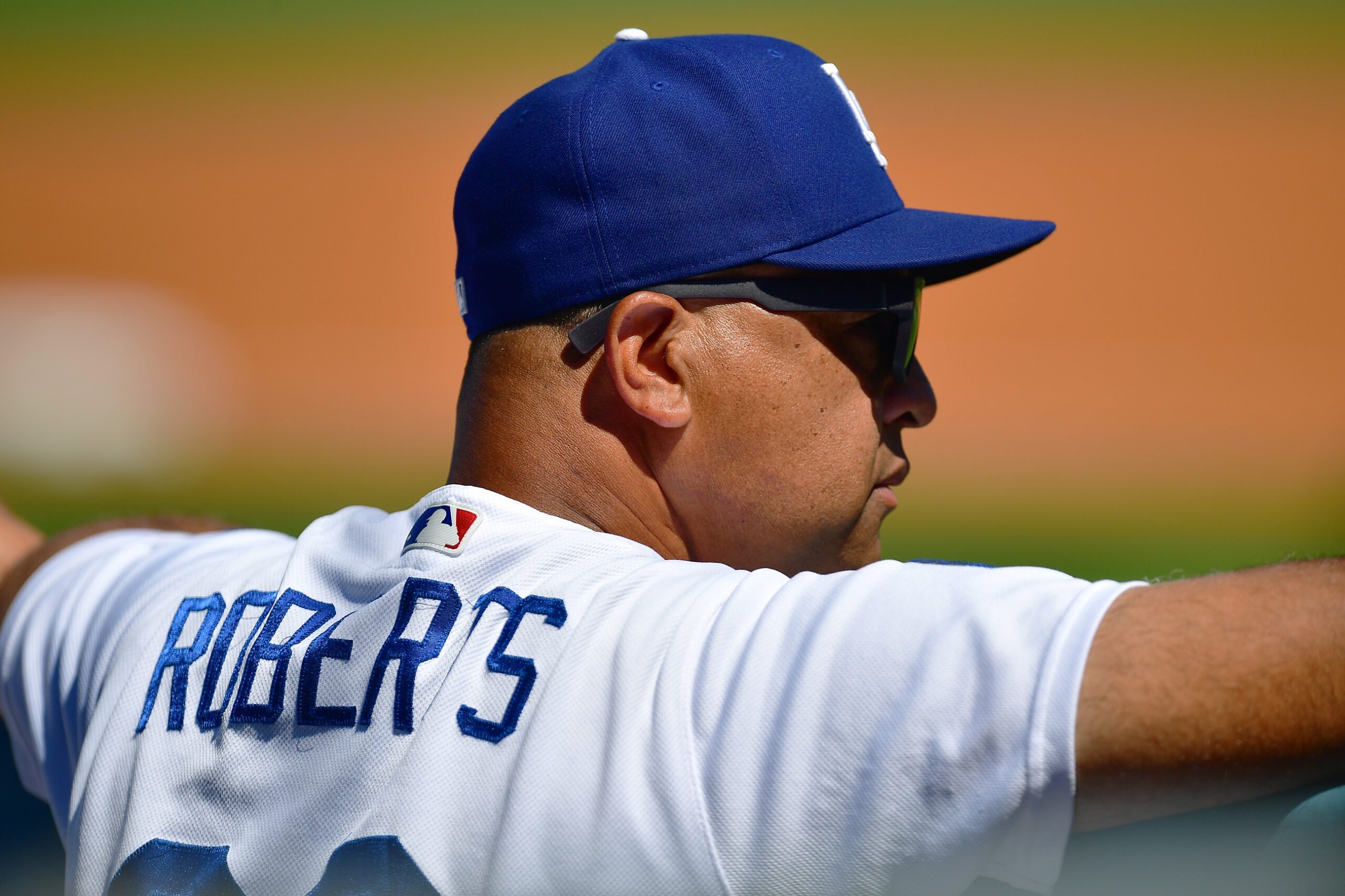 So many potential headlines for this article.
Scientist confirms the sky is blue.
Kim Kardashian confirms she likes attention.
Randy Newman confirms he loves LA.
During Andrew Friedman's press conference on Tuesday, he was asked if Dodgers manager Dave Roberts is allowed to make his own decisions. Friedman gave the question as much dignity as it deserved, snippily answering, "One hundred percent, and we've answered this a lot of times."
Just in case Friedman's word and common sense weren't enough for you, intrepid reporter Bill Plaschke is on the case for the Los Angeles Times, asking Roberts to confirm Friedman's statement.
"Everything that we do, there's information, and I welcome all of it. … There's so many scenarios I need to be prepared for," he said. "But, ultimately, do I make the decisions? Absolutely."
I mean, come on. Regardless of what Rich Eisen says, of course the manager makes in-game decisions. And let's look at who we're talking about, specifically.
Andrew Friedman spent nine years as the Rays' general manager with Joe Maddon managing. Maddon is currently out of a job because he couldn't handle the general manager telling him to take his injured star player out of the game in a blowout; do we really think that guy coexisted for nine years with a GM who wanted to make every in-game decision?
There are things we shouldn't have to be told, and "the manager manages" is one of them. It's not like Plaschke was missing out on any important reporting by confirming this, but if more valuable journalists start wasting their time on this crap, I'm gonna have words with someone.
Have you subscribed to our YouTube Channel yet? Subscribe and hit that notification bell to stay up to date on all the latest Dodgers news, rumors, interviews, live streams, and more!