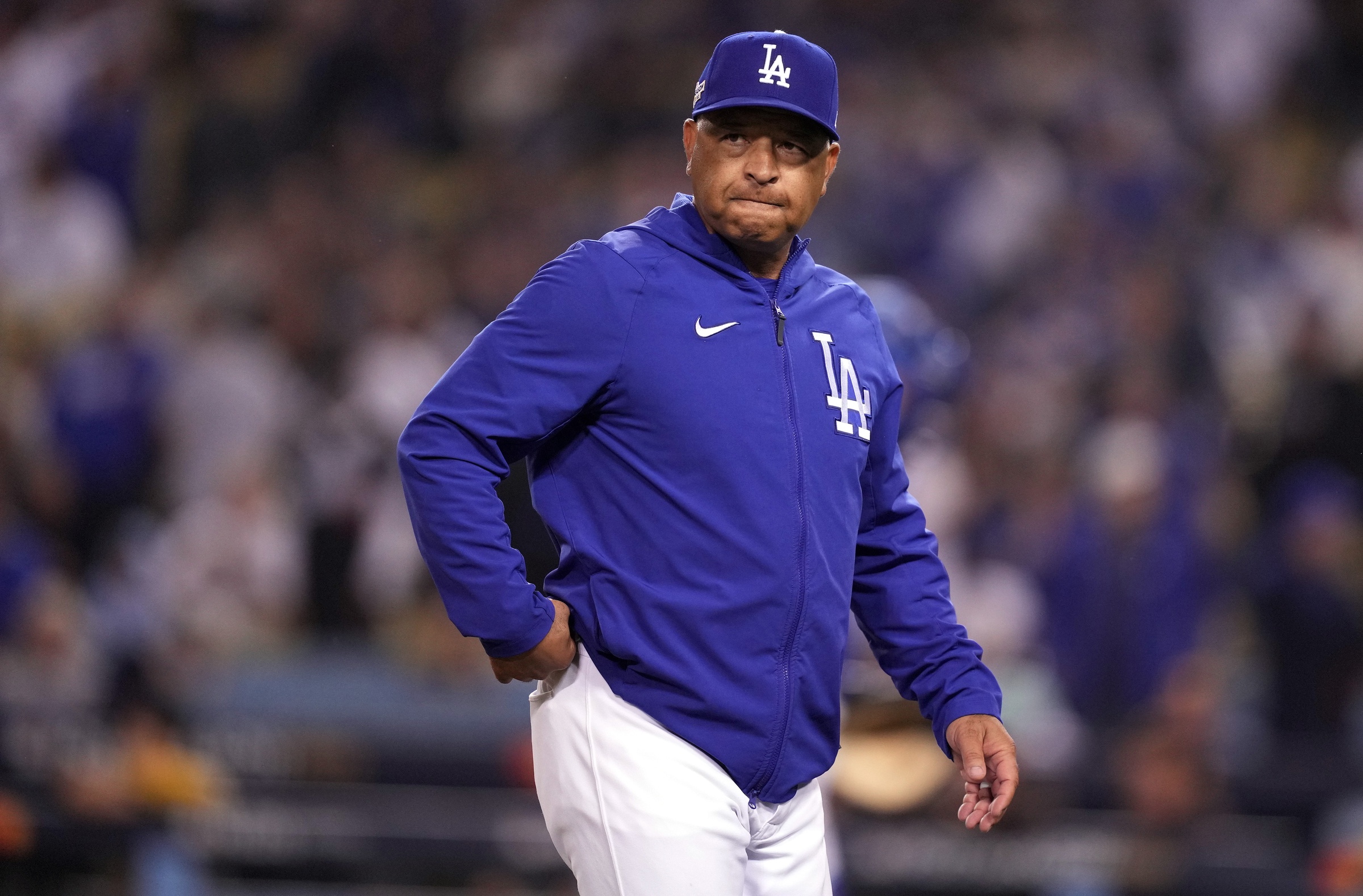 Dodgers Team News
Dodgers News: Dave Roberts Critical of Poor Approach with Runners on Base
In case you missed it, the Dodgers are down two games to one to the Padres in the NLDS. Yeah, it's an ugly feeling. Pitching for the team has been good, but not great overall for the team. Focusing on the bullpen, it's been basically lights out (2 earned runs over 14.2 innings).
The problem lies with the offense. Specifically in run scoring situations.
With runners in scoring position, the Dodgers went 0-9 last night and are 0-for their last 19 in the series. They've scored just four runs over the last 23 innings since the third inning of game 1.
As it is seemingly every year in October, the offense is just plain bad.
Dave Roberts offered up some critical words regarding the approach of his team in the clutch. He sees what the Padres are doing — or at least doing slightly better — and feels his team isn't taking a good approach when they need to most.
"You can see those guys with runners in scoring position are getting more into at-bats, they're using the big part of the field. I think that we're being hyperaggressive early in counts and not staying on the ball."
Despite the critical words, the manager isn't worried — or at least he's just saying that. He knows the team now faces a must win situation tonight at Petco Park. And he feels his team is mentally prepared enough to not let that pressure alter the mentality.
Yeah, I don't think the mentality changes. It's certainly a game we have to win, win or go home. We're going to do everything we can to try to win a baseball game.
So all hands on deck. And the core of this group has been in this position before, and we're going to approach it like it's the way it is. It's win or go home. We've got to play better baseball. When we do have opportunities to cash in, we've got to take advantage of them.
Tyler Anderson gets the ball for Los Angeles with the season on the line tonight.
Three #Dodgers teams have overcome a 1-2 deficit in Division Series…

1981 vs Astros
2016 vs Nats
2021 vs Giants

— . (@THEREAL_DV) October 15, 2022
Looking for more Dodgers News? Subscribe to our YouTube Channel! Subscribe and hit that notification bell to stay up to date on all the latest news, updates, rumors, interviews, live streams, and more!