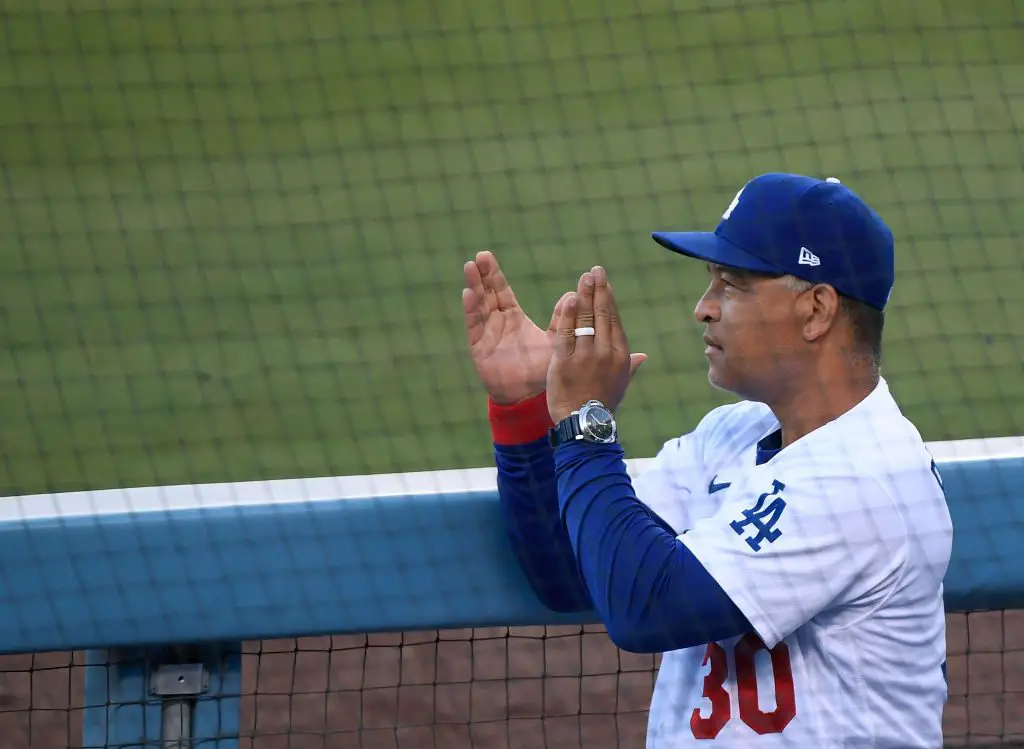 Dodgers Team News
Dodgers News: Dave Roberts Does Not Expect MLB's Vaccine Mandate to Be An Issue
The Dodgers are headed for postseason baseball. For the 9th consecutive year, the boys in blue punched their ticket to the playoffs and will get the chance to defend their World Series crown. But things will look a little different again in 2021. 
Last year was hopefully an outlier and something that baseball will never have to do again with the Texas bubble. But the league has issued new COVID-19 vaccine mandates for staff heading into the postseason, and the Dodgers will obviously be a part of that. 
The new mandate requires all non-player personnel that have field access to be vaccinated. When asked about the mandate and if his team was prepared for it, Dodgers manager Dave Roberts did not sound concerned. 
I know it's not a problem for me personally, I'm vaxxed. We did get the memo, we're going to have some discussions. I don't want to speak specifically as far as coaches, but whatever is asked of us, we'll adhere to and we'll take care of it. 
Doc noted that he also does not anticipate the vaccine mandate being an issue for the Dodgers at all. He was one of the first in the organization to let the media know that he had received his doses of the COVID-19 vaccination, so he's been fairly straightforward there. 
But the Dodgers also made sure to keep the medical information and vaccination status of players mostly private. They did reach their 85 percent vaccination mark that allowed them more freedoms around the clubhouse earlier in the year, but it also doesn't sound like this new mandate changes much for LA. 
Dodgers News: Scott Alexander's 2021 Season is Over Following Shoulder Injury