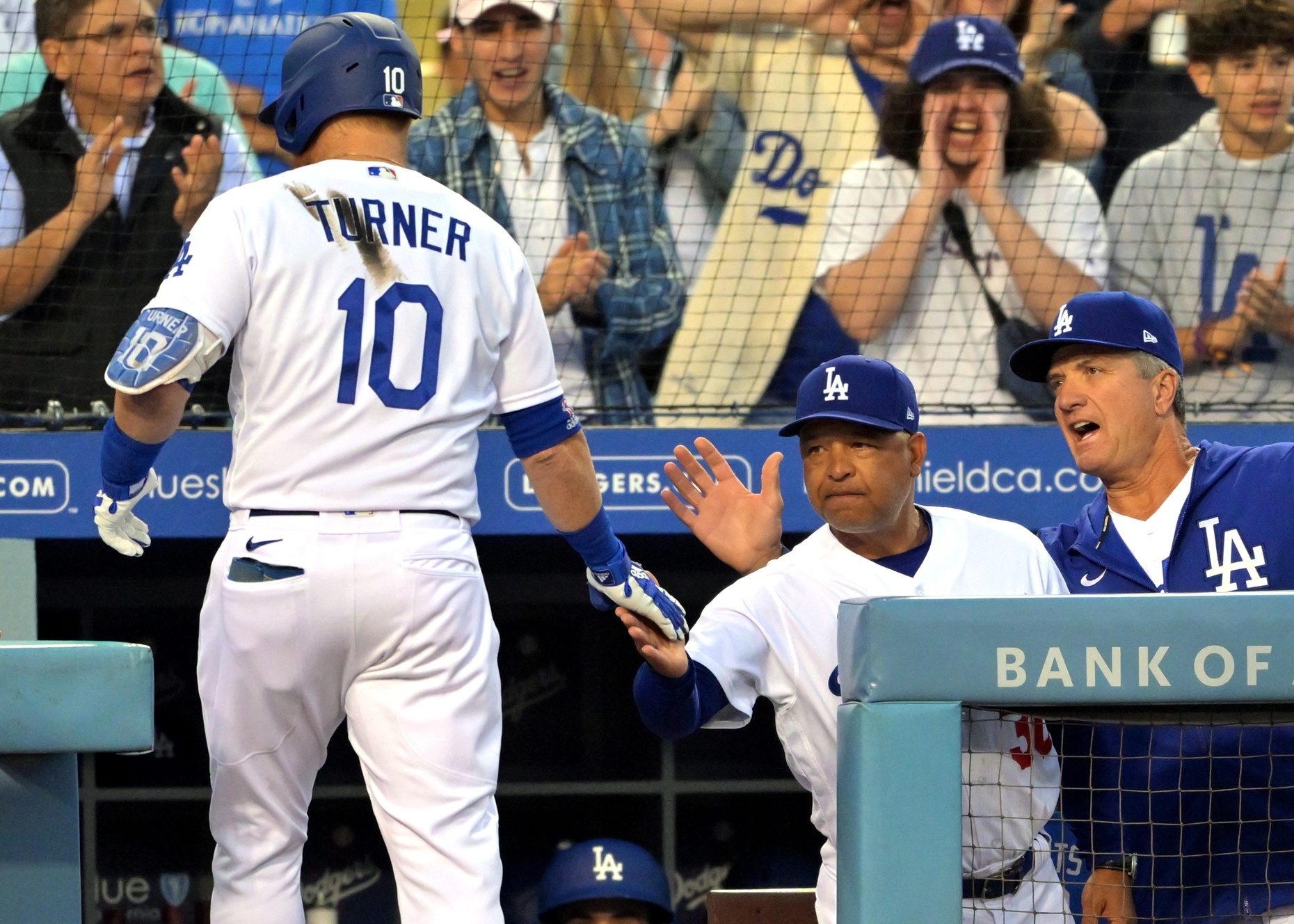 Dodgers Team News
Dodgers News: Dave Roberts Explains Why Justin Turner Keeps Batting in the Heart of the Order
Across the Dodgers lineup, there are blackholes that can't seem to find a groove at the plate. Even with as good as this offense has been at times, the struggles of a few guys have really been highlighted lately. That includes Justin Turner and Max Muncy. 
At this point, it's safe to assume that Muncy's elbow probably still isn't great. A torn UCL is hard for anyone to come back from, especially in just a few short months. But the Dodgers also have an issue with Justin Turner, and he's batting really high up in the lineup still. 
On Tuesday night, JT was once again in the 3-hole with Mookie out. It's not often that you see a guy hitting for no power and a very low batting average right there at the top of what is supposed to be one of the best lineups in baseball. But Dodgers manager Dave Roberts doesn't sound like he's about the change things up. (quotes via Bill Plunkett)
"I've seen some life the last 10 days. I really have. The ability to drive in a run, to work a walk or run a count is valuable. So right now, where I see him, I just think it's justifiable to have someone you can trust to have the right at-bat quality. I think he's third on our team in runs batted in. That's still a skill that I value."
As bad as he has been this year, Turner is still producing with runners in scoring position. He's hitting .286 in those scenarios and has driven in 33 runs. So while the Dodgers haven't seen overall production, at least he has those numbers going for him. 
Still, it's hard to ignore the bottom line for JT. He has posted a .217 batting average and is currently putting up a -0.6 bWAR across his 69 games. The Dodgers' third baseman is also posting a 75 OPS+ and isn't slugging at all. It's been tough to watch, but it doesn't sound like it will be changing. 
Have you subscribed to our YouTube Channel yet? Subscribe and hit that notification bell to stay up to date on all the latest Dodgers news, rumors, interviews, live streams, and more!
Dodgers Roster: LA Promotes One-Time All-Star Jake Lamb from Triple-A; Places Zach McKinstry on Injured List