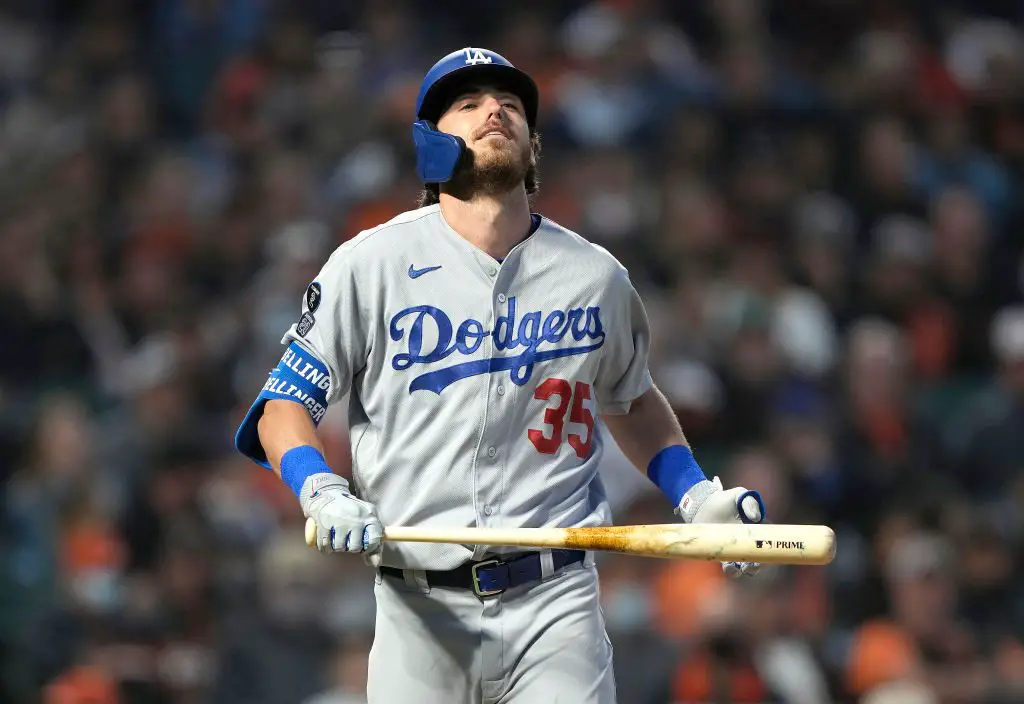 Dodgers Team News
Dodgers News: Dave Roberts Hints at Using Options Outside of Cody Bellinger
Thursday was another day that Dodgers fans have come to expect out of Cody Bellinger. The former NL MVP has struggled all season long, and he continues to look lost every time that he steps into the batter's box. 
And to be fair to him, it's been a heck of a year for Cody. It was derailed by shoulder surgery, a break in his leg, and a hamstring issue that slowed him down. The Dodgers have had a tough time getting him going, and time is running out. 
Cody went 0-for-4 with 2 strikeouts on Thursday morning in the Dodgers loss in what was a very odd lineup. He hit in the 5th spot despite not having a hit in his last 24-at bats. He has not recorded a hit since August 31st. After the game, Dave Roberts admitted that the team might need to start looking at their options. 
Obviously, losing AJ was a loss, but there are some things he has to figure out. But also, I've got to take a look and see what gives us the best chance to win on a particular night. I'll do that.
The loss of AJ Pollock drastically changed the plans for Bellinger, who was supposed to move to a platoon role. But Pollock forced the Dodgers hand and Bellinger has had to get regular at-bats with him out. 
They have Matt Beaty at Triple-A, a guy that we all know can hit. And while Doc did say they are talking about pulling him up, he won't fix everything. Beaty's defensive limitations will make Doc need to get creative, and it might not be the best alignment. 
Still, Bellinger is just such a glaring hole in the lineup right now. Something has to change, and quick. 
Dodgers: Dave Roberts Hints at a Possible Matt Beaty Promotion Amid Team's Offensive Struggles