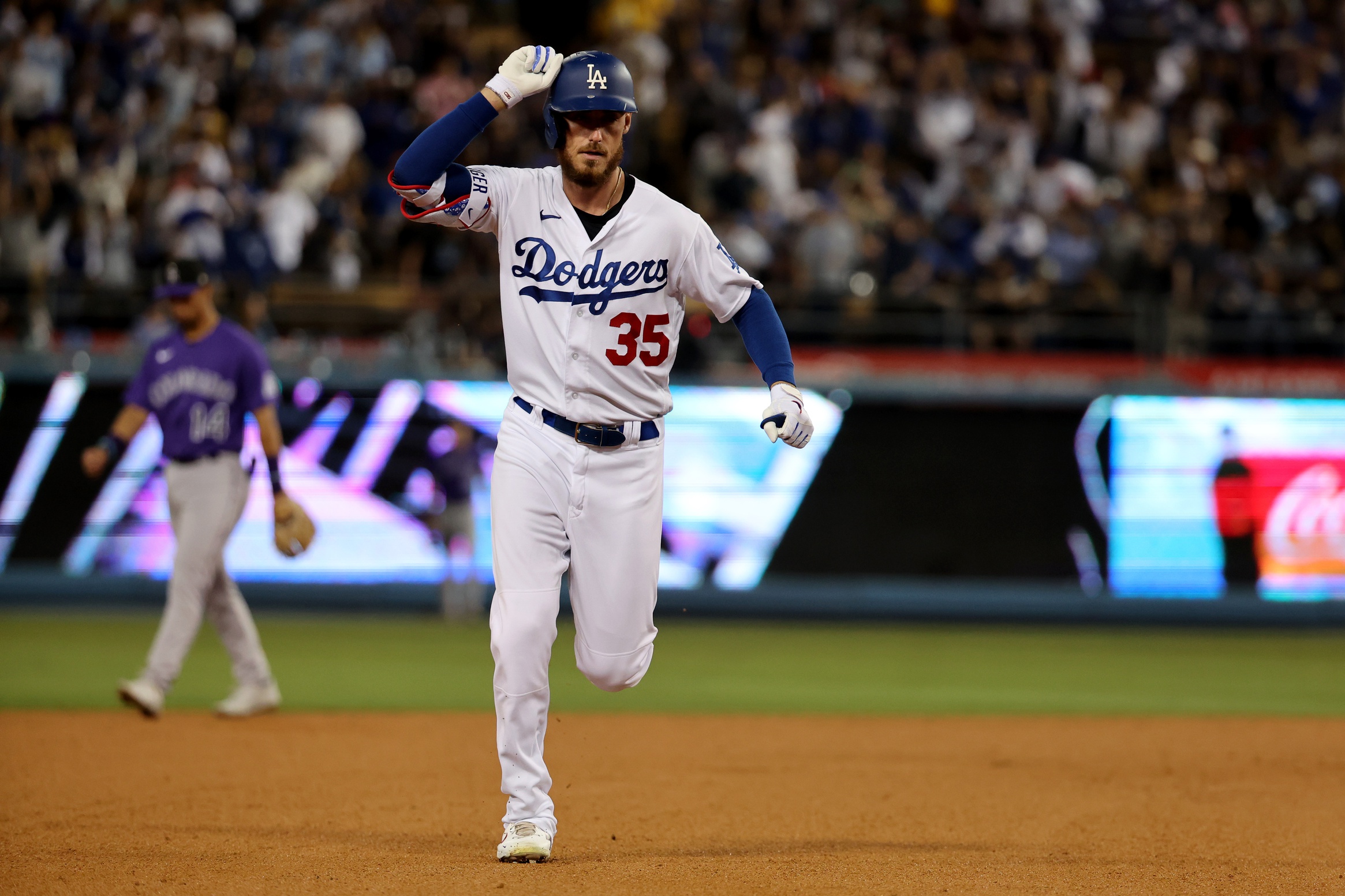 Dodgers Team News
Dodgers News: Dave Roberts Hoping Cody Bellinger's Bat Will Come to Life
Dodgers outfielder Cody Bellinger spent most of the season in the starting lineup for one reason only: his elite defense in center. After a decent offensive start to the season, he quickly regressed, and his season OPS never snuck above .700 after late May. Overall on the season, he batted .210 with a .654 OPS.
Of course, Bellinger did end the season pretty well — he batted .325 with an .860 OPS over his final 13 games of the regular season — giving Dodger fans hope that he might have another strong October. And while two games in the NLDS where he's 1-for-6 with four strikeouts is too soon to say he's cooked, it is a stark reminder that he had plenty of short spurts during the season that never materialized into the prolonged hot stretch Los Angeles hoped for.
Bellinger won't be in the starting lineup for tonight's NLDS Game 3 with tough lefty Blake Snell on the mound for San Diego. We could see him as a late-inning pinch-hitter for Austin Barnes if the Padres have a righty on the mound, a reversal of Barnes hitting for Belli against Josh Hader in Game 2.
As Bill Shaikin reports in the Los Angeles Times, L.A. manager Dave Roberts is still hoping Belli hasn't completely turned into a "good field, no hit" outfielder.
"I know he is doing the best he can, and he snuck in a knock tonight. He still is working through some things, but yeah, I mean, at some point we're going to need that offense, certainly."
Bellinger's 2021 season was even worse than his 2022, and he still managed to have some big October hits, including the game-winning single in Game 5 of the NLDS in San Francisco. He struggled in 2020, then hit the game-winning homer in Game 7 of the NLCS.
The lightning is still there, and Roberts will continue to hold the bottle open, hoping to catch it.
Have you subscribed to our YouTube Channel yet? Subscribe and hit that notification bell to stay up to date on all the latest Dodgers news, rumors, interviews, live streams, and more!