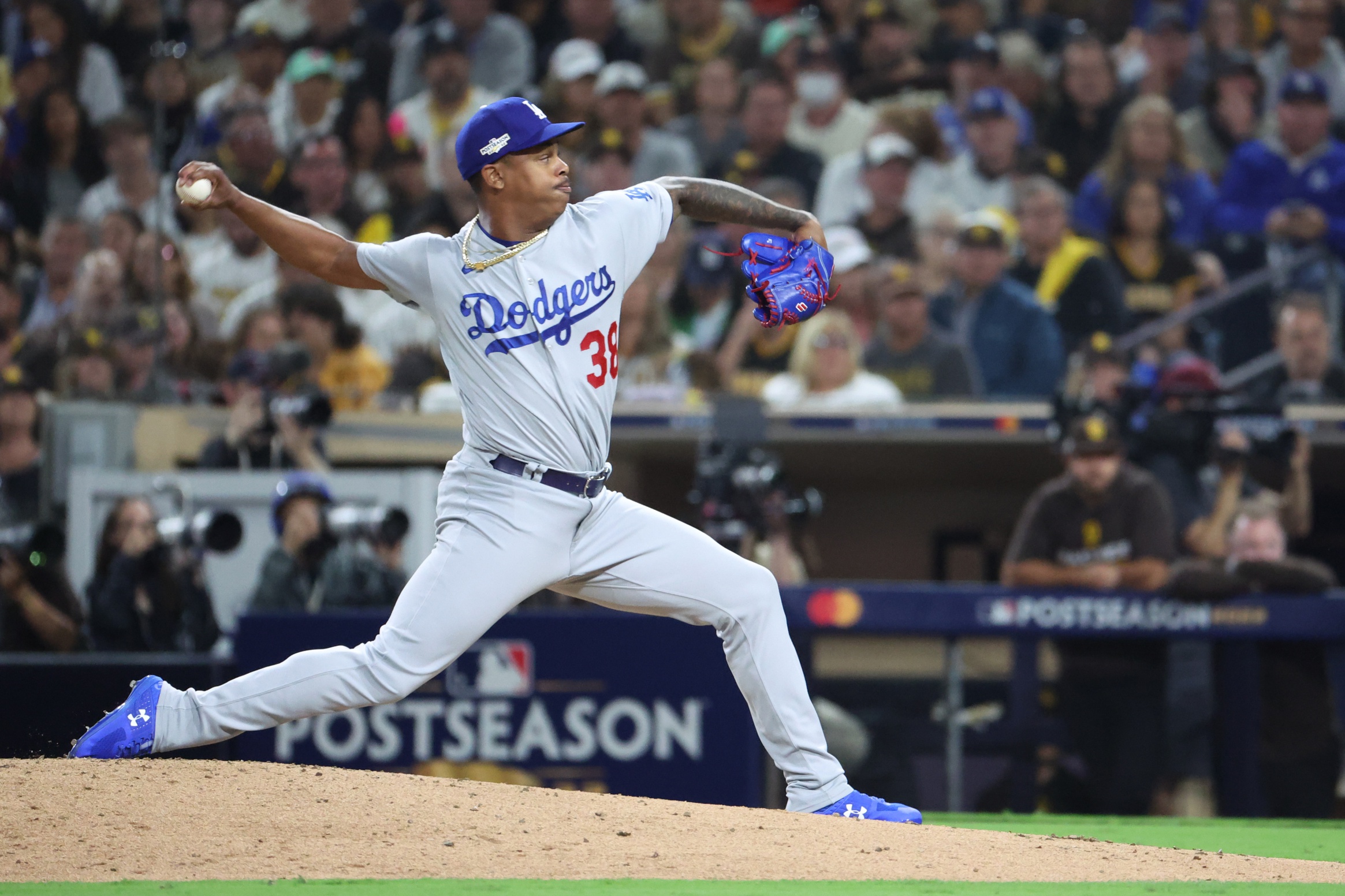 Dodgers Team News
Dodgers News: Dave Roberts Leaves Small Door Open for Yency Almonte Return
Before August, right-handed reliever Yency Almonte was an integral part of the Dodger bullpen. Early in August, Almonte suffered a knee injury, which has sidelined him ever since. There still is a slim possibility of him returning this season, but it's unlikely. Dodgers manager Dave Roberts addressed the media about Almonte on Monday.
 "It's a longer shot for the regular season," Roberts said. "It's possible. But there's a still lot of baseball to be played, talking about the postseason. So I think the main thing for Yency is just trying to get healthy and then when he's healthy and feels like he can get major league hitters out, we'll just kind of see and hope the timeline fits for him."

Via SNLA Pregame
The Dodgers find themselves in a similar position with Almonte as in the 2022 season. In the 2022 NLDS against the San Diego Padres, Almonte didn't pitch well after missing almost 2 months with a balky forearm.
Since this injury, Almonte hasn't been the same pitcher. When the Dodger bullpen was among the worst in baseball, Almonte was a big part of its struggles. Unlike last year, the Dodgers don't need Almonte's contributions to succeed during the 2023 postseason.
During his active days in the 2023 season, Almonte wasn't reliable. In one outing Almonte was fantastic, and the next he was terrible. This inconsistency would be disastrous during the postseason.
Roberts likes to use experienced relievers in the postseason since they should know how to handle the incredible pressure. Almonte shouldn't be used in the playoffs.
Now, Almonte should concentrate on healing from a serious knee injury, so he will be ready for spring training of next year.
Photo Credit: Kiyoshi Mio-USA TODAY Sports
Have you subscribed to our YouTube Channel yet? Subscribe and hit that notification bell to stay up to date on all the latest Dodgers news, rumors, interviews, live streams, and more!