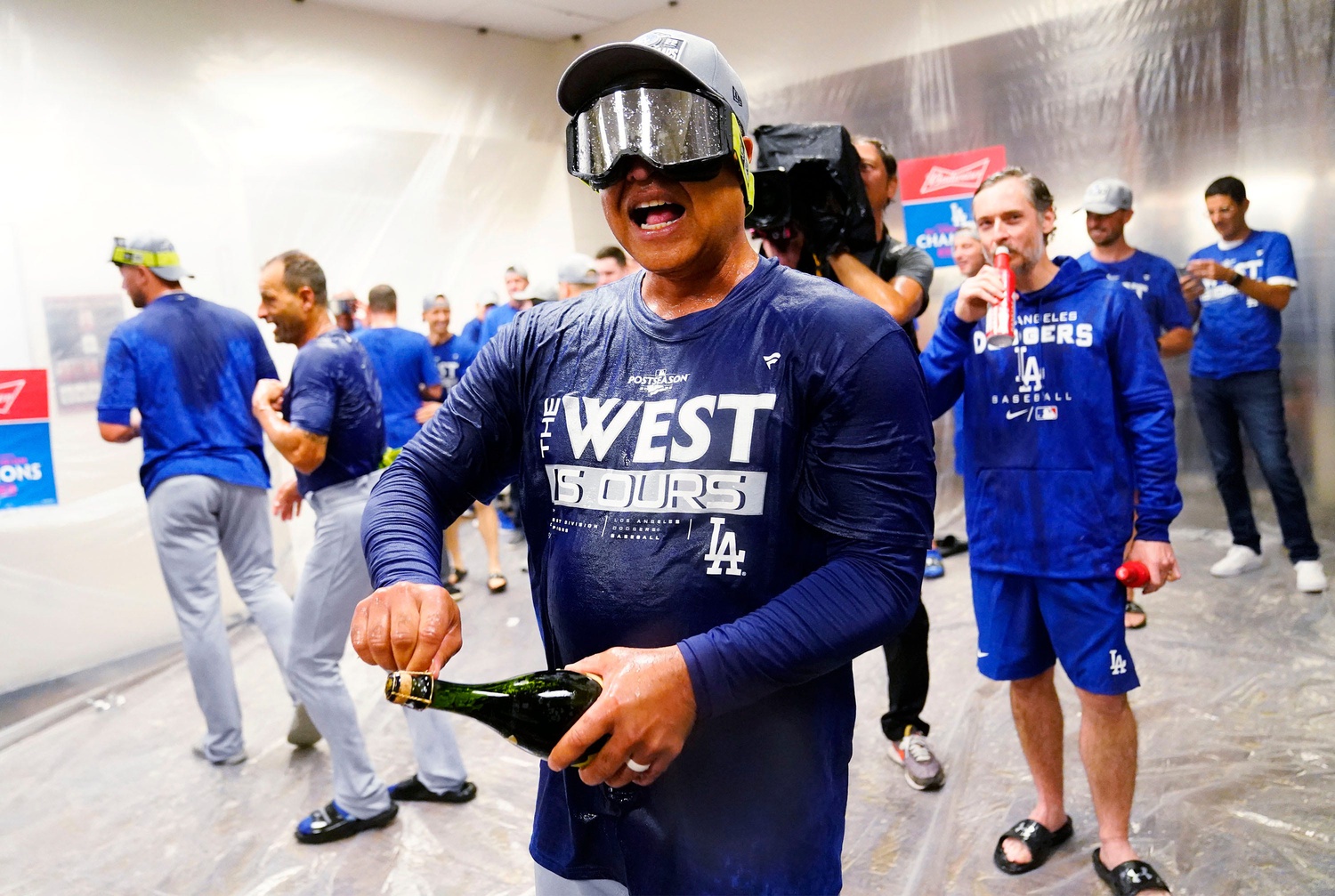 Dodgers Team News
Dodgers News: Dave Roberts Named Finalist for NL Manager of the Year Award
First, Trea Turner's agency drops a video about his elite defense and how he's slump-proof. Then Dave Roberts is named a finalist for Manager of the Year. It's like Monday was designed to elicit derisive laughter from bitter Dodgers fans.
But like it or not, Roberts was, in fact, named a finalist for Manager of the Year, which means he's one of the top three vote-getters in the league along with Buck Showalter of the Mets and Brian Snitker of the Braves.
Three NL managers who led their teams to over 100 wins. pic.twitter.com/vYCKhWCREr

— MLB (@MLB) November 7, 2022
It's worth noting, of course, that like all postseason awards, the Manager of the Year is based on the regular season. Votes are cast before the postseason even begins, so what we're looking at is two guys who managed their teams to 101 wins and a guy who managed his team to 111 wins.
Showalter has a sterling reputation as a manager. But he also piloted a team that saw a 10.5 game lead in the NL East disappear over the final four months of the season and end up in second place behind the Atlanta Braves. He's also the proud owner of arguably the worst managerial move in baseball history, bringing in Ubaldo Jimenez and his 5.44 ERA instead of Zack Britton and his 0.54 ERA to pitch the 11th inning of the 2016 AL Wild Card Game. Oh, and his team had the highest payroll in baseball this year. Showalter is a three-time Manager of the Year, but he's not scheduled to win it again for two more years (his three wins came in 1994, 2004, and 2014).
Snitker's Braves won the World Series in 2021 and battled back to win the NL East again in 2022, so it's not surprising that he's a finalist again. Snitker won the award in 2018 and has finished in the top four each of the last three years.
Roberts won the Manager of the Year Award in 2016, his first year with the Dodgers, and while he's gotten votes every year, this is the first time since 2017 he has finished in the top three. Roberts is 653-380 in the regular season in seven years as L.A. manager, and despite the reputation, he's also 45-36 in the postseason.
Here's the thing: This is a regular-season award, and it would be crazy for anyone other than Roberts to get it. He had exactly two starting pitchers stay healthy all year, several former stars slumped offensively for most or all of the year (Cody Bellinger, Chris Taylor, Max Muncy), and he led his team to 111 wins. No one really knows how to quantify what makes a manager great, but 111 wins is a pretty solid indicator.
By the way, 2001 Mariners manager Lou Piniella (116 wins) and 1998 Yankees manager Joe Torre (114 wins) both won the Manager of the Year Award those years. Frank Chance probably would have won it in 1906 for the 116-win Cubs, too, if the award had existed back then.
Roberts will win this award.
Have you subscribed to our YouTube Channel yet? Subscribe and hit that notification bell to stay up to date on all the latest Dodgers news, rumors, interviews, live streams, and more!