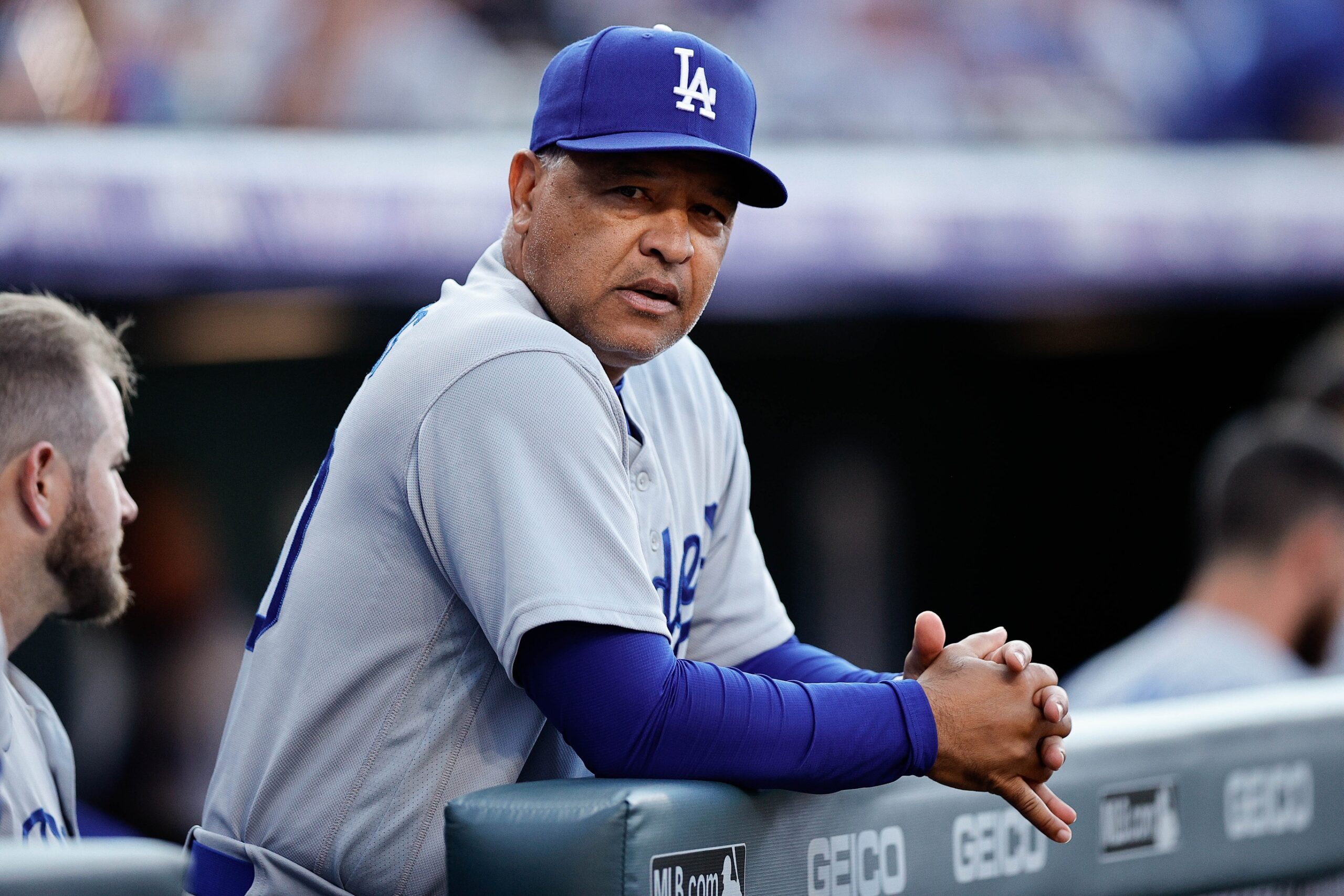 Dodgers Team News
Dodgers News: Dave Roberts Not Paying Attention to the Noise Surrounding His Name
You have to give this to Dodgers manager Dave Roberts: He still takes Bill Plaschke's calls, for some reason.
In Plaschke's latest column, he actually places the blame for L.A.'s NLDS loss to the Padres in the correct place: on the players who failed to execute. Of course, he still throws barbs at Roberts and president of baseball operations Andrew Friedman.
Roberts had a lousy seventh inning in the deciding Game 4 and still needs more dugout help. Friedman failed to acquire a starting pitcher during a summer trade deadline debacle and needs to rethink his clubhouse culture.
Funny, I don't remember Roberts allowing a single baserunner in that seventh inning, nor do I remember the starting pitching Plaschke is so upset about being even remotely the issue in this series. But why let the facts get in the way of a petulant narrative, right?
But Plaschke does eventually get to the fact that the Dodgers' offense just didn't show up in the series, and while he paints it more as a moral failing than a logical human being would do — "indifferent bats," "didn't show the necessary fire," Mookie Betts is paid well and he "needs to start acting like it" — he at least understands that this series was lost on the field, not in the dugout or the front office.
Still, people are clamoring for Roberts to be fired, which isn't going to happen, and Plaschke asked Doc about all that noise.
"Honestly, I really have not paid attention to it," Roberts said in a phone interview Tuesday. "What I do know, there was a lot of work and preparation and thought that went into giving the players the best chance for success."
That's all a manager or front office can really do. Some might think the Dodgers didn't show enough fire or passion, but fire and passion don't get hits. A businesslike two-run double from Freeman got the Dodgers on the board on Saturday, and a few more of those over the last three games of the series would have created a much different result, passion or not. Would Will Smith's sacrifice fly have been a three-run double if he were more animated? Doesn't seem likely.
Roberts did his job, and the players tried their best to do theirs. They got outplayed, and while there are plenty of lessons to learn from that, it's not a moral failure on the part of the players or a managing failure on the part of the manager. It's two good teams and one winner.
Have you subscribed to our YouTube Channel yet? Subscribe and hit that notification bell to stay up to date on all the latest Dodgers news, rumors, interviews, live streams, and more!