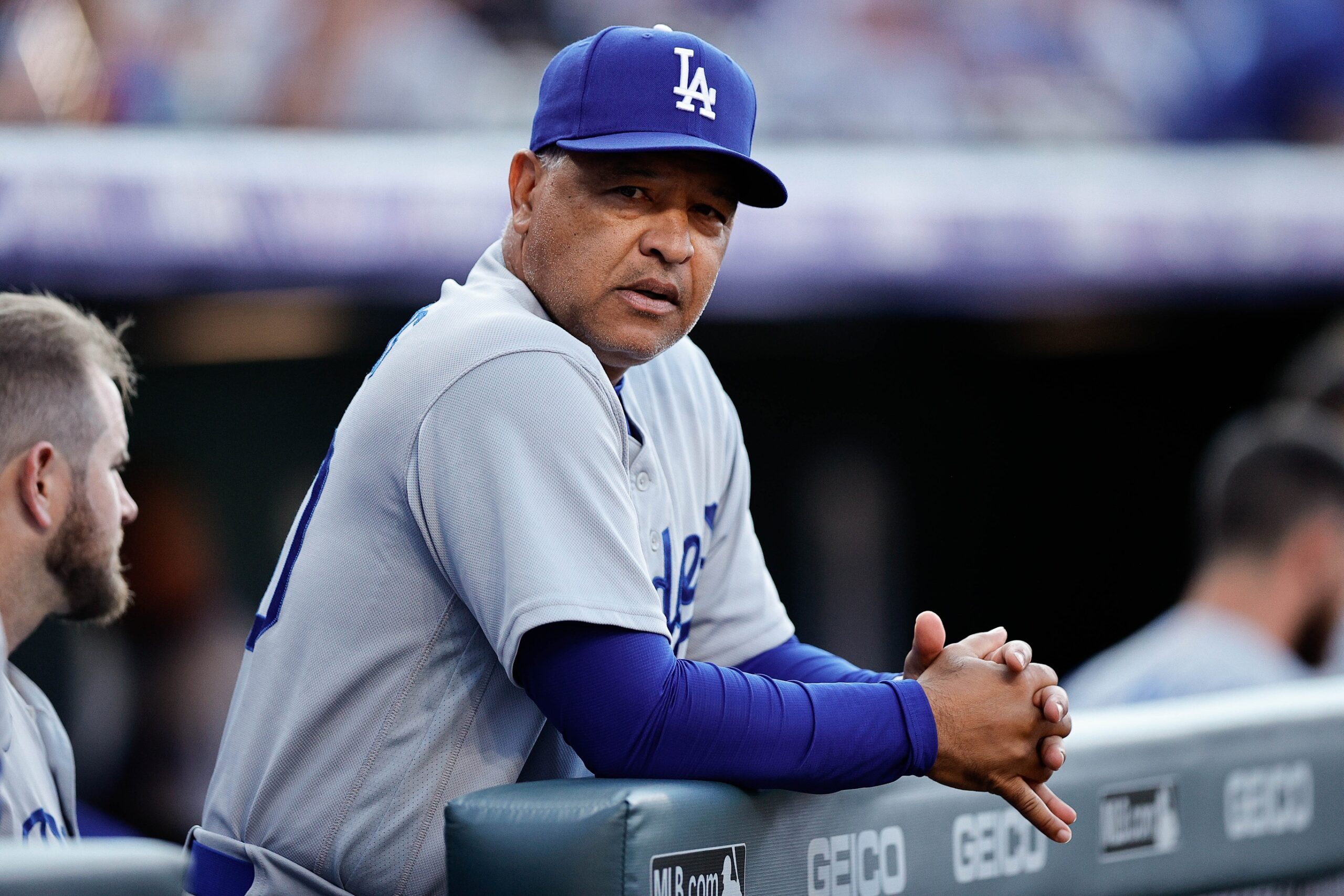 The Dodgers won 111 games in the 2022 regular season, their best record in franchise history and the best record by a National League team in over a century. For that, 17 of 30 voters for Manager of the Year thought Dave Roberts was one of the three best managers in the league. The other 13? Who knows.
Roberts joined the crew on MLB Network to talk about his season managing Los Angeles to their best record. During the conversation, Roberts uncharacteristically tooted his own horn a little bit.
"I don't like to talk about myself but I do think this is probably the best work I've done as far as managing players. I think Max Muncy and I became very close this year because of his struggle and knowing that the manager is going to be with him when he's struggling. And Cody Bellinger the same thing and Justin [Turner] a few years back, he struggled and I stuck with him and he proved to make me look very good, and the same thing happened again this year where he was the best hitter on the planet for the last three months.

So, players are going to struggle. But I really, definitely try to focus on the guys that sort of need your help, and know that you're sticking with them and sticking by their side because ultimately, what makes a good manager? Good players. And you got to have your good players play well and have confidence."
1?1?1? wins!

Dave Roberts joined the show to talk about the @Dodgers' historic season.#AlwaysLA | @Boporter16Bo | @StevePhillipsGM pic.twitter.com/bBTNqLwiL6

— MLB Network (@MLBNetwork) November 16, 2022
Good management can't really be quantified, one of the reasons this particular award is so dumb. Roberts has the best winning percentage in managerial history and has won one MoY award, and it came in the Dodgers' worst season under his care. Roberts mentioned the struggling offensive players, but he didn't even bring up that his Opening Day starting pitcher pitched just 12 games and his best reliever from last year only threw five innings. The 2022 Dodgers faced a ton of adversity and had ridiculous success. Sounds like good management to me.
Have you subscribed to our YouTube Channel yet? Subscribe and hit that notification bell to stay up to date on all the latest Dodgers news, rumors, interviews, live streams, and more!