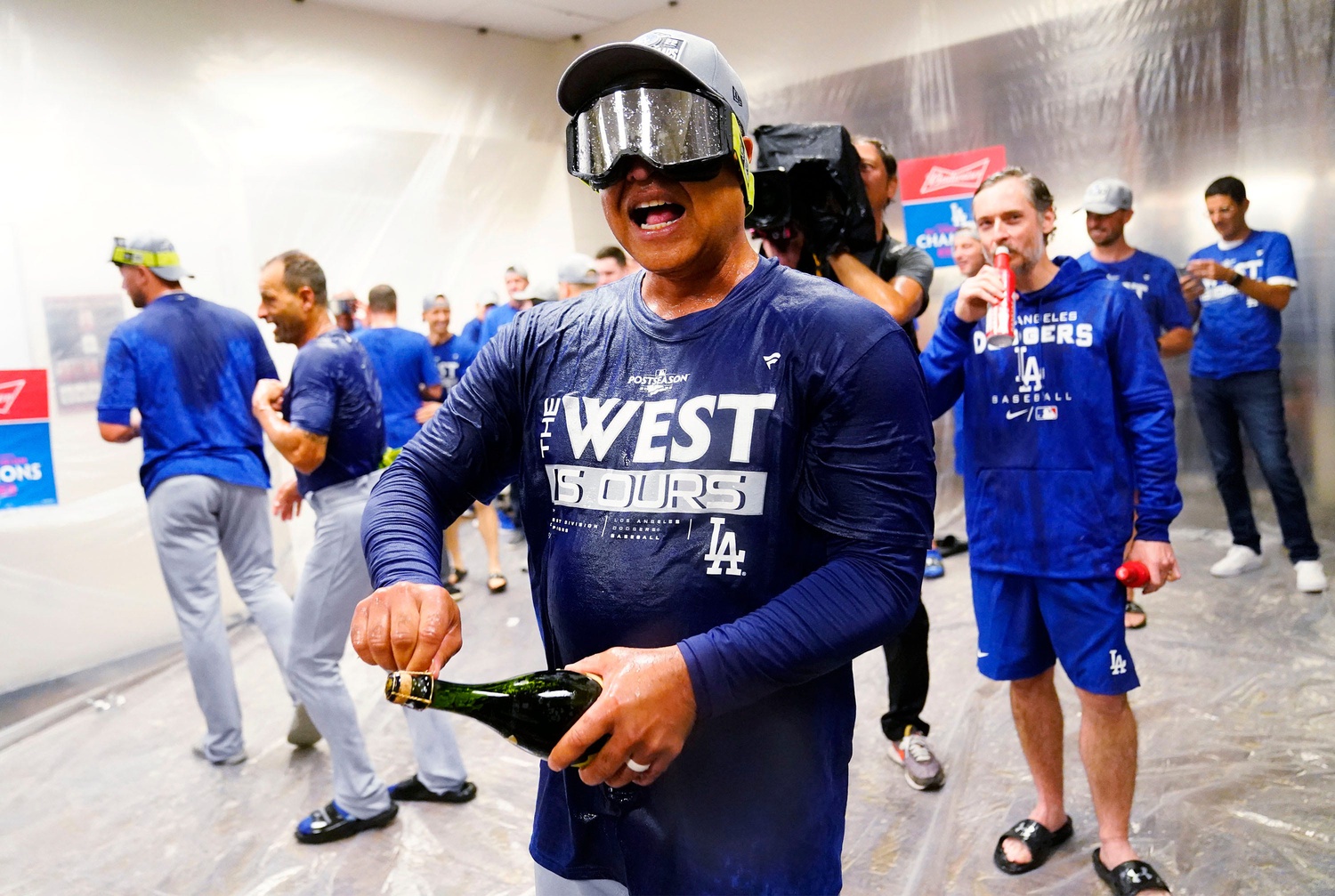 The Dodgers accomplished an incredible feat last night as they became the first team this season to reach 100 wins. This is LA's second consecutive season reaching 100-plus wins and this is the fastest Dodger team to 100 wins at 144 games. The 2022 Dodgers reached this milestone faster than the 1899 and 1953 teams, taking them 147 games. 
First to 100!

This is the fastest the Dodgers have reached 100 wins in franchise history at 144 games. pic.twitter.com/zRAL7xYjIf

— Los Angeles Dodgers (@Dodgers) September 18, 2022
Dodgers Manager Dave Roberts was asked by OC Register's own Bill Plunkett about reaching 100 wins again and he says it's not easy reaching this feat time and time again. 
"To win 100 games, you've got to do a lot of things right over the course of a long season. That's kind of the bar, the standard we have. That's what I'm most proud of. Where you get to is winning 100 games."
Since becoming the Dodgers skipper in 2016, the Dodgers have surpassed 100-plus wins in 4 of the 7 seasons Roberts has been at the helm. Not only that, but they have had a winning percentage of 55% and above in all their years with Roberts. 
The former player turned manager has been the right man for the Dodgers, no matter what people think of his managing skills. 
The 50-year-old manager also spoke about the consistency that the Dodgers have managed to maintain in this dominant 10-year stretch under the Guggenheim Baseball Management. 
This seems like the new normal for Los Angeles and frankly, this is something we expect from the Boys In Blue. The ownership, front office, manager and great players are the recipe for a championship organization and the Dodgers check every single box. 
Embrace this and soak it all in. What we're witnessing is special and is something not to be taken for granted. 
Have you subscribed to our YouTube Channel yet? Subscribe and hit that notification bell to stay up to date on all the latest Dodgers news, rumors, interviews, live streams, and more!
NEXT: Dave Roberts was 'Saddened' by Joey Gallo's Struggles