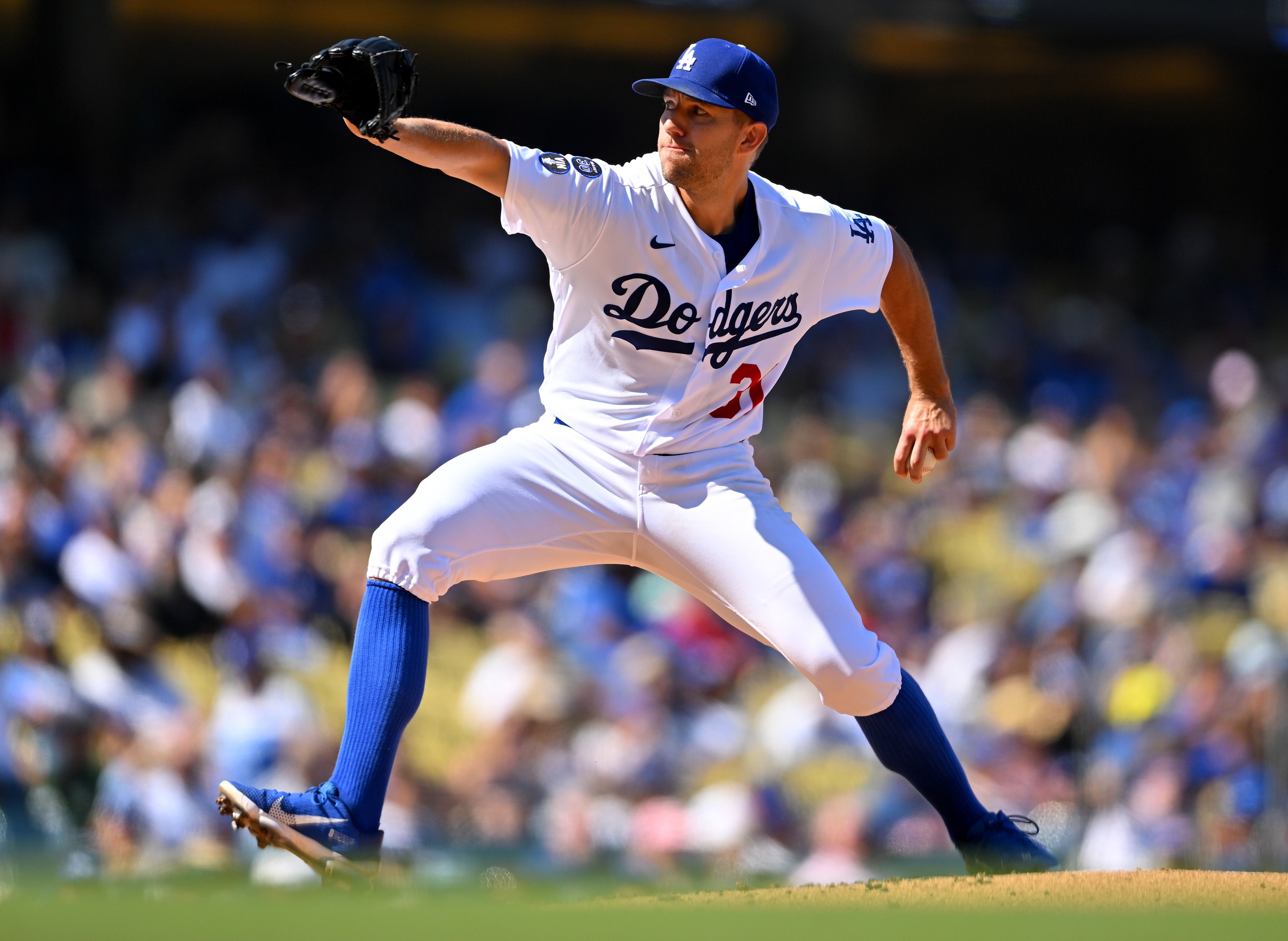 Dodgers Team News
Dodgers News: Dave Roberts Talks About the 'Big Loss' of Tyler Anderson
When the Dodgers set a franchise record with 111 wins in 2022, there was perhaps no more surprising part of that team than Tyler Anderson. Anderson signed late in the offseason and started the year piggybacking with Tony Gonsolin, but he ended up leading the team in innings pitched and making the All-Star team. After the season, he declined a qualifying offer from the Dodgers and signed a three-year deal with the Angels.
Dave Roberts was on the Starkville Podcast earlier this offseason, talking with Jayson Stark and Doug Glanville about how much Anderson will be missed in Los Angeles.
"It's a big loss in the sense that, not only the workload, the posting, which he did as well as anybody in baseball — the guy, the compete. And he even says, his best tool is his confidence and his compete. And a guy that throws 90 with a changeup, he's got to have that confidence and trust to throw the ball over the plate. So, yeah, having someone to kind of backfill, log innings to be dependable, is something that we're certainly targeting."
When you lose your innings leader, it's a big loss. When those innings were thrown by an All-Star who had the fifth-best ERA in the league, it's even bigger. Filling Anderson's shoes won't be easy, but it's definitely a priority for L.A. going forward this offseason.
Have you subscribed to our YouTube Channel yet? Subscribe and hit that notification bell to stay up to date on all the latest Dodgers news, rumors, interviews, live streams, and more!