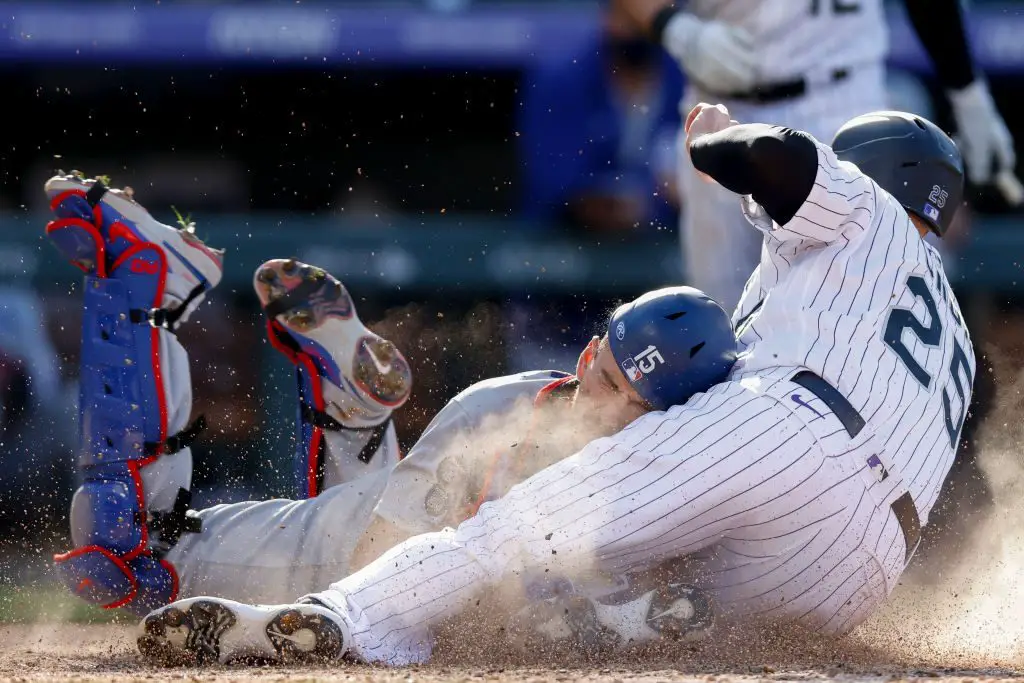 Dodgers Team News
Dodgers News: Dave Roberts Updates on Austin Barnes After Getting Spiked
With all the things that went wrong in the Dodgers' opening day loss, there was added injury to insult when in the 7th inning, catcher Austin Barnes got spiked at the plate on a wild pitch. LA pitcher Jimmy Nelson unleashed a fastball to the backstop and Barnes made a diving attempt to tag out Rockies' first baseman CJ Cron, who not only scored but took parts of Austin with him.
Barnes left the game with cuts on his throwing hand and Will Smith was pressed into action. However, after the game, Dave Roberts didn't seem overly concerned for his catcher.
He's doing ok. Initially, he was scared — he got a handful of spikes in this throwing hand. There were some cuts, but I think he'll be fine. The plan was to get him back in there on Saturday and I still think I'm planning on catching him on Saturday.
Doc added that no x-rays or further structural evaluation would be needed on the catcher's hand.
In the event that Barnes is unable to answer the bell, top catching prospect Keibert Ruiz traveled with the team as part of the covid-era taxi squad of players. This season, teams are carrying five players in their taxi squads, a step up from three last season. Still, Austin Barnes is tough — he's got that Riverside skin — so chances are he'll be fine and ready to catch Walker Buehler on Saturday.
Notably, Barnes catching Buehler continues a pattern from last October where that battery became inseparable after a dominating showing in game 6 of the NLCS. Oftentimes, the Dodgers avoid labeling Barnes as anyone's personal catcher, but this may be something to keep an eye on at the start of the season.
Trevor Bauer gets the ball in game 2 and will be working with Will Smith behind the plate.
NEXT: Trevor Bauer Calls Dodgers Rotation the Deepest He's Ever Been a Part of