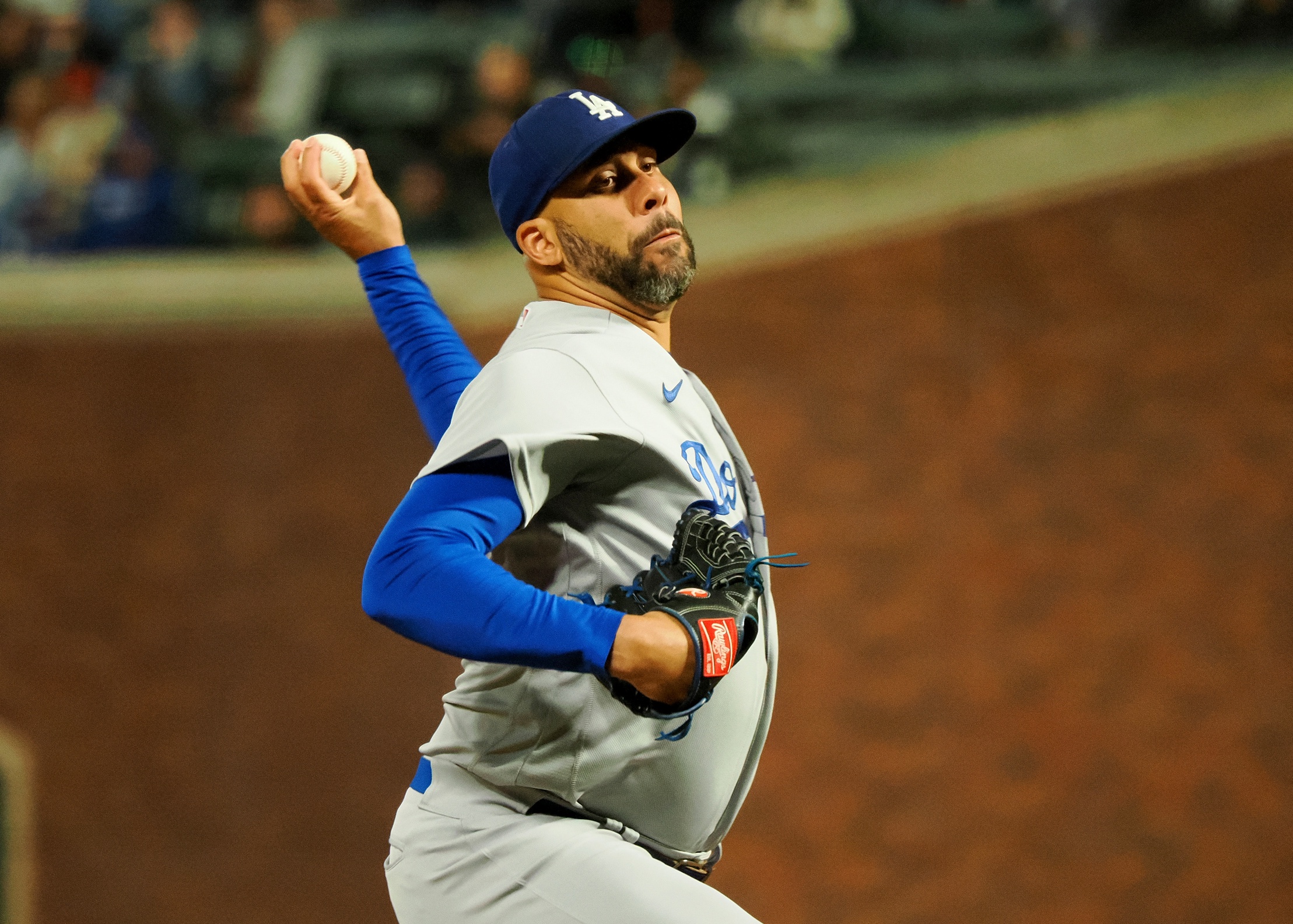 The saying goes "don't believe everything you read on the internet." Just ask Dodgers' pitcher David Price.
Rumors flew all morning on Sunday that the veteran pitcher was retiring after this season. The story was spread starting with Bob Nightengale of USA Today who said Price was "Tired and his whole body hurt." 
MLB Fox Sports even published a very official post to honor the experienced pitcher:
David Price is planning on retiring after this season, per @BNightengale & @USATODAY pic.twitter.com/KtFKwVNHGF

— FOX Sports: MLB (@MLBONFOX) September 18, 2022
But just a few hours prior to Saturday night's game against the Dodgers, Fabian Ardaya of The Athletic shut down all rumors with the inside scope from the man himself: 
David Price said he hasn't finalized any decision on retirement after this year.

— Fabian Ardaya (@FabianArdaya) September 18, 2022
Yikes. Let's see how both Nightengale and Fox Sports are able to come back from that one. 
Price has been on the injured list since the beginning of the month with inflammation in his wrist however, he is progressing well and is likely to return in time for the Dodgers' postseason run. 
Before he was transferred to the IL, the 2012 Cy Young award winner appeared in 38 appearances as a relief pitcher amassing a 2.58 ERA (164 ERA+) and a 4.63 strikeout-to-walk ratio.
He's accumulated quite the resume as well over his 14 years in the major leagues. Since his debut in 2008, Price had made 398 big-league appearances, accumulating a 3.32 ERA (123 ERA+) and a 3.70 strikeout-to-walk ratio. 
His contributions with the Detroit Tigers, Toronto Blue Jays, Boston Red Sox, and Dodgers have been worth an estimated 40.1 Wins Above Replacement, according to Baseball Reference.
We'll see what the future holds for David Price but he's made it clear that he doesn't plan to make a decision until the season is over. Will he go out with a ring or the 33-year-old will keep pushing through for LA in years to come?
Have you subscribed to our YouTube Channel yet? Subscribe and hit that notification bell to stay up to date on all the latest Dodgers news, rumors, interviews, live streams, and more!
NEXT: Dodgers Open to Replacing Craig Kimbrel? Could Closer Cost LA World Series?