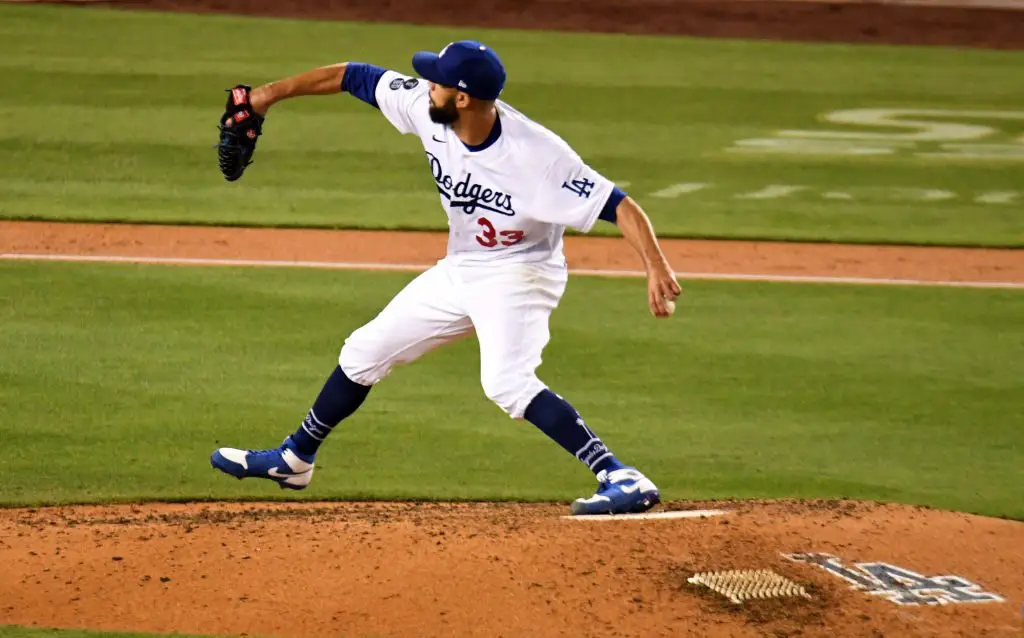 The baseball Gods have not been kind to the reigning champs in recent days. Already struggling with multiple key injuries, it seems that the Dodgers will be without pitcher David Price for the foreseeable future.
After suffering a hamstring injury during his outing against the Padres yesterday, the assumption was that Price would hit the IL. And during a press conference before Monday night's game, Dave Roberts confirmed the news.
Yeah, he had an MRI and it was a Grade 2 hamstring strain. So that's gonna put him back a few weeks, minimum. So we'll see over the coming weeks how he responds to treatment.
Price has been adjusting to a new role in the bullpen, but he seemed to be finding his rhythm after a rough start to the season. Prior to Sunday's game against San Diego, Price had gone four straight outings without allowing a run. Now facing an extended absence, it may take the veteran pitcher a bit longer to find his footing when he returns.
The Dodgers bullpen is already thin on arms, as Corey Knebel will likely miss the majority of the season with an arm injury sustained this past week as well. Dennis Santana and Mitch White are the two pitchers being recalled to eat up some innings in the meantime, as both players have the ability to go for more than three outs.
Depth has been a strength for this team in recent years, but the supporting cast has struggled to start the season. Still, it's important to remember that it's only April and the Dodgers have still managed to keep the best record in baseball despite their recent struggles. There is plenty of baseball that still needs to be played.
NEXT: Trevor Bauer Issues a Warning to Padres' Fernando Tatis Jr