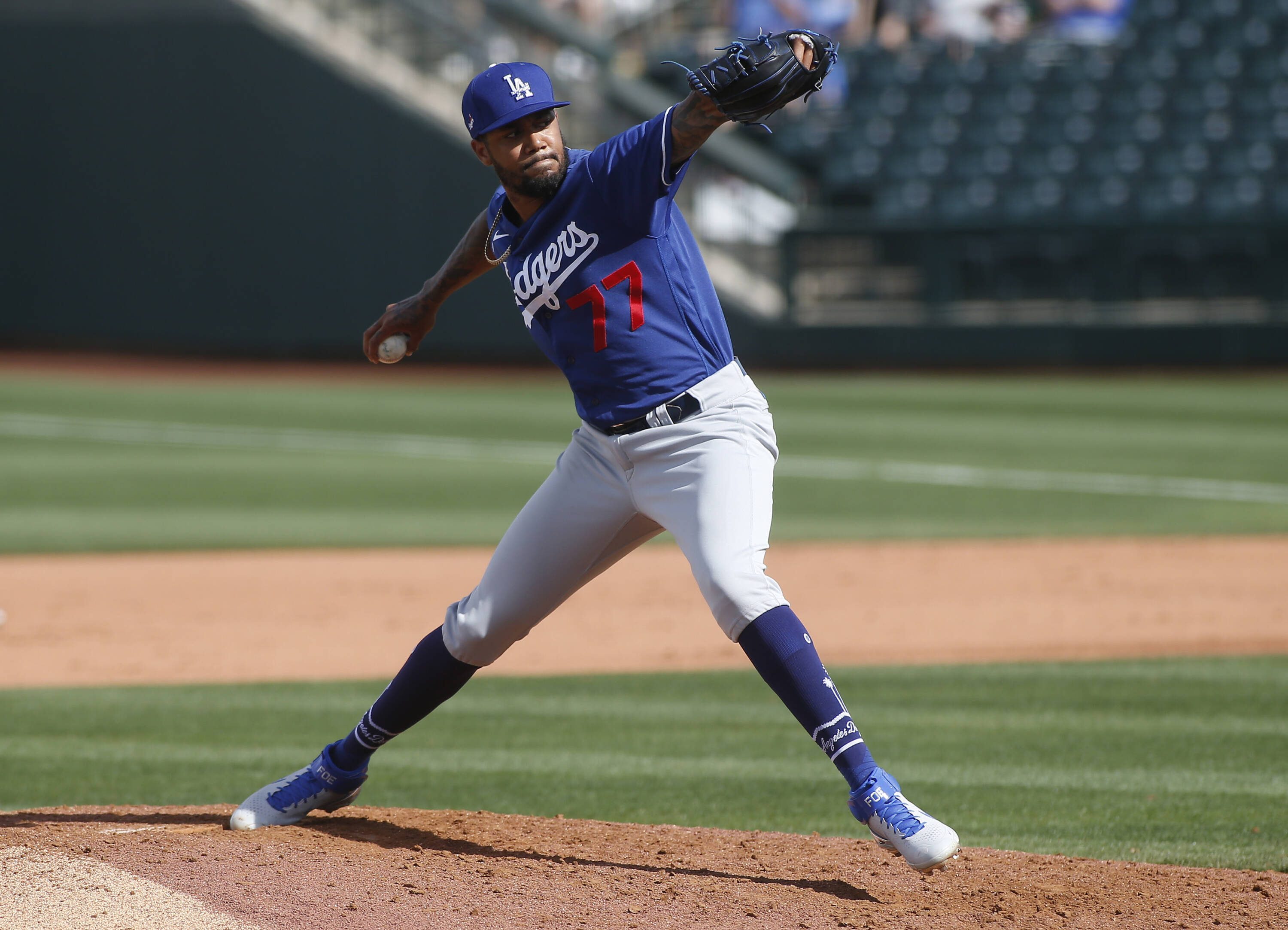 The Dodgers made a deal on Thursday morning that ended with a familiar face departing. Dennis Santana was sent off to the Texas Rangers in a deal that netted a minor league arm in return
This deal comes soon after Santana was designated for assignment by the Dodgers this past week. It ends an 8-year run with the team after Santana was signed as an international free agent by Los Angeles back in 2013 out of the Dominican Republic. 
In exchange for Santana, the Dodgers acquired left-handed pitcher Kelvin Bautista from the Rangers. Bautista is about to turn 22-years-old and has yet to play above rookie ball with the pandemic stopping the 2020 minor league season. 
For Santana, he could never find the command that the Dodgers were hoping from him. Dave Roberts had said earlier this week that the stuff is certainly there for Dennis, but commanding his pitches was the next step in his career. 
He'll have to take that next step with the Texas Rangers.
Good luck, Dennis!
Have you subscribed to our YouTube Channel yet? Subscribe and hit that notification bell to stay up to date on all the latest Dodgers news, rumors, interviews, live streams, and more!
Dodgers: Next Steps for Corey Seager Laid Out, Could Start Rehab Assignment Soon