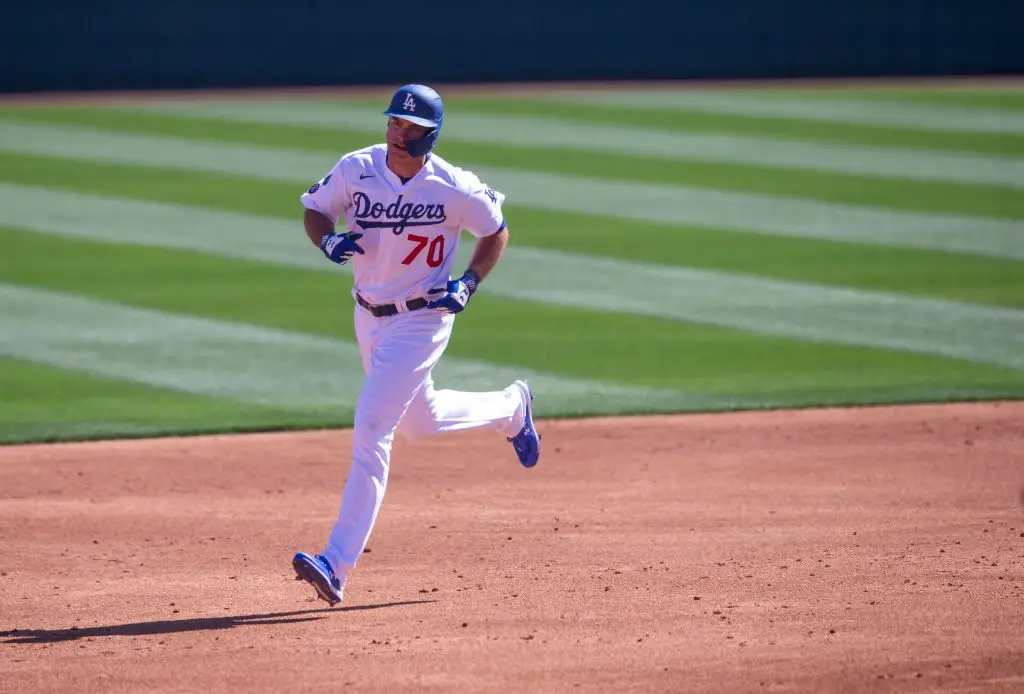 Sometimes things just don't quite work out for prospects. Dodgers fans certainly know that with big names sometimes not meeting the hefty expectations placed on them. Other times, there simply hasn't been room on the Major League roster for them. 
That was sort of the case with DJ Peters. The Dodgers took Peters in the 4th round of the 2016 draft out of Western Nevada College. He moved up through the system pretty quickly as he showed off incredible power for a guy that is 6-foot-6 and an athletic specimen. 
But Peters has been blocked at the big league level for a long time. He got his chance in 2021 thanks to injuries to the Dodgers, but it didn't quite work out. Peters went 5-for-26 in 18 games for Los Angeles and finally got the DFA this past week. 
Now we get news that Peters has officially been claimed off of waivers by the Texas Rangers. His time in the Dodgers' organization has come to an end, for now. He got 3 stints with the big league club before heading out to Texas. 
Dodgers fans hate to see him go for a number of reasons, mostly being that he was a really good story. A local kid that grew up in nearby Glendora, Peters grew up going to Dodger games and sitting out in the pavilions. But we wish him luck out in Texas! 
Dodgers: Why Having Trea Turner and Corey Seager Isn't a Problem for LA