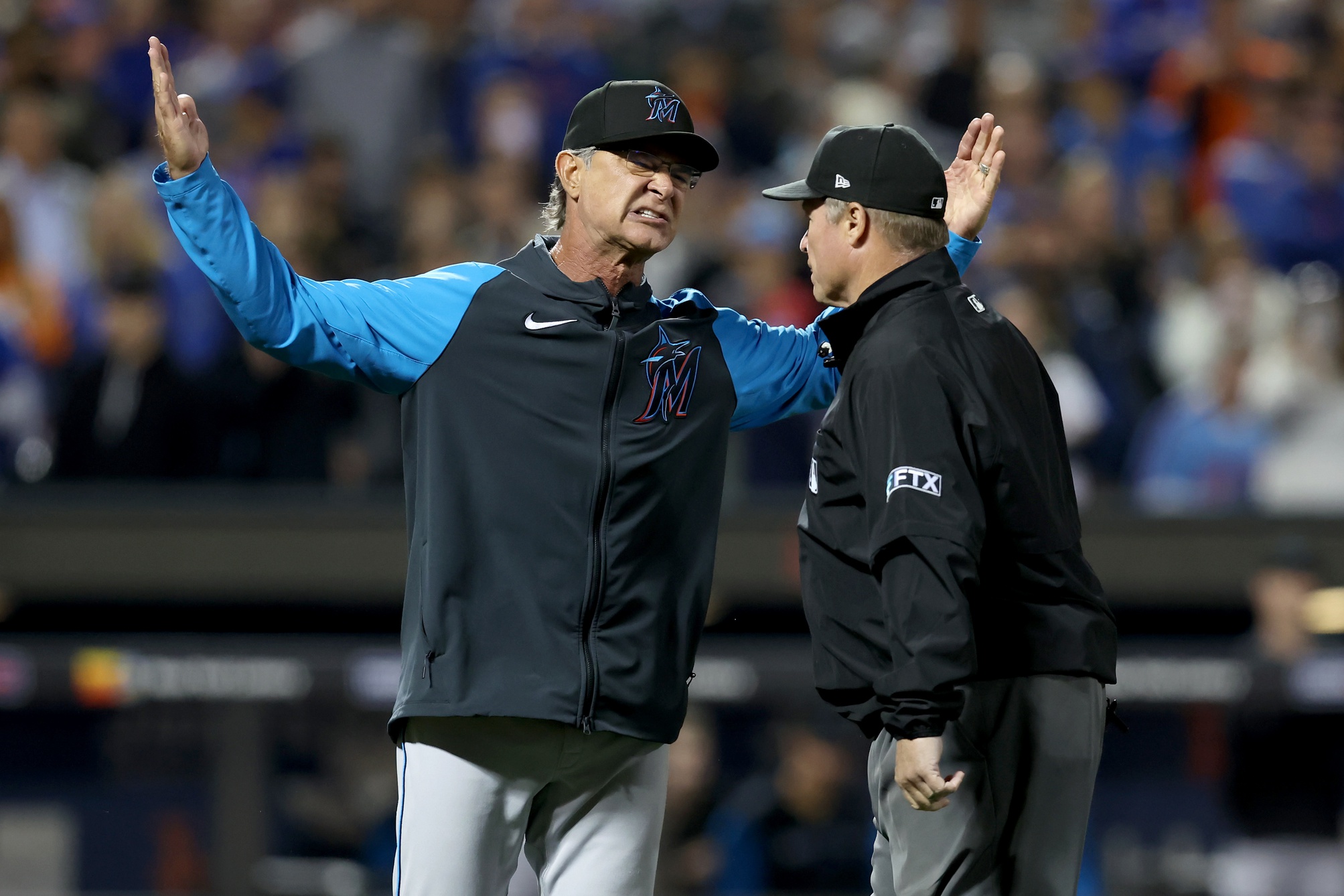 Former Dodgers manager Don Mattingly, who spent the last seven seasons as manager of the Marlins before parting ways last month, is heading to Toronto to become the new bench coach for Blue Jays manager John Schneider. The deal was rumored on Tuesday and announced Wednesday morning.
OFFICIAL: We're excited to announce that we've hired Don Mattingly as our Bench Coach.

Welcome to the #BlueJays, Donnie Baseball! ?? pic.twitter.com/juJjmJKkWN

— Toronto Blue Jays (@BlueJays) November 30, 2022
Mattingly was a borderline Hall of Famer during his playing career, which was cut short by a back issue. He posted a 147 OPS+ from 1984-89, making the All-Star team all six years and winning the 1985 American League Most Valuable Player Award. He missed time with his back problems for the first time in 1990, and he was never the same player after that. After hitting 160 homers from 1984-89, he hit just 58 the rest of his career, which ended after the 1995 season.
Mattingly returned to the Yankees in 2004 to serve as their hitting coach, and he followed Yankees manager Joe Torre to Los Angeles to serve in that same role when Torre became manager of the Dodgers. In 2011, Mattingly succeeded Torre as L.A.'s manager, spending five seasons in that role and becoming the first manager in franchise history to lead the team to three straight postseason appearances.
After the 2015 season, Mattingly and the Dodgers "mutually" agreed to part ways, and he headed to manage the Marlins. After posting a .551 winning percentage in L.A., Mattingly's Marlins had a .430 winning percentage in seven seasons, making the postseason just once, when the postseason field bloated to 16 teams in 2020.
In late September, it was announced that Mattingly and the Marlins had, again, "mutually" agreed to part ways after the season ended. Nine weeks later, here he is taking a new, lesser job in Toronto.
Schneider is a young, inexperienced manager. He took over as interim manager for Toronto at midseason and led them to a 46-28 record and a Wild Card berth. Although the Blue Jays lost to the Mariners in the Wild Card round to end their season, Schneider had the "interim" removed from his title.
If Schneider falters in his first full season at the helm in Toronto, Mattingly would presumably be in line to take over if he's fired.
Have you subscribed to our YouTube Channel yet? Subscribe and hit that notification bell to stay up to date on all the latest Dodgers news, rumors, interviews, live streams, and more!