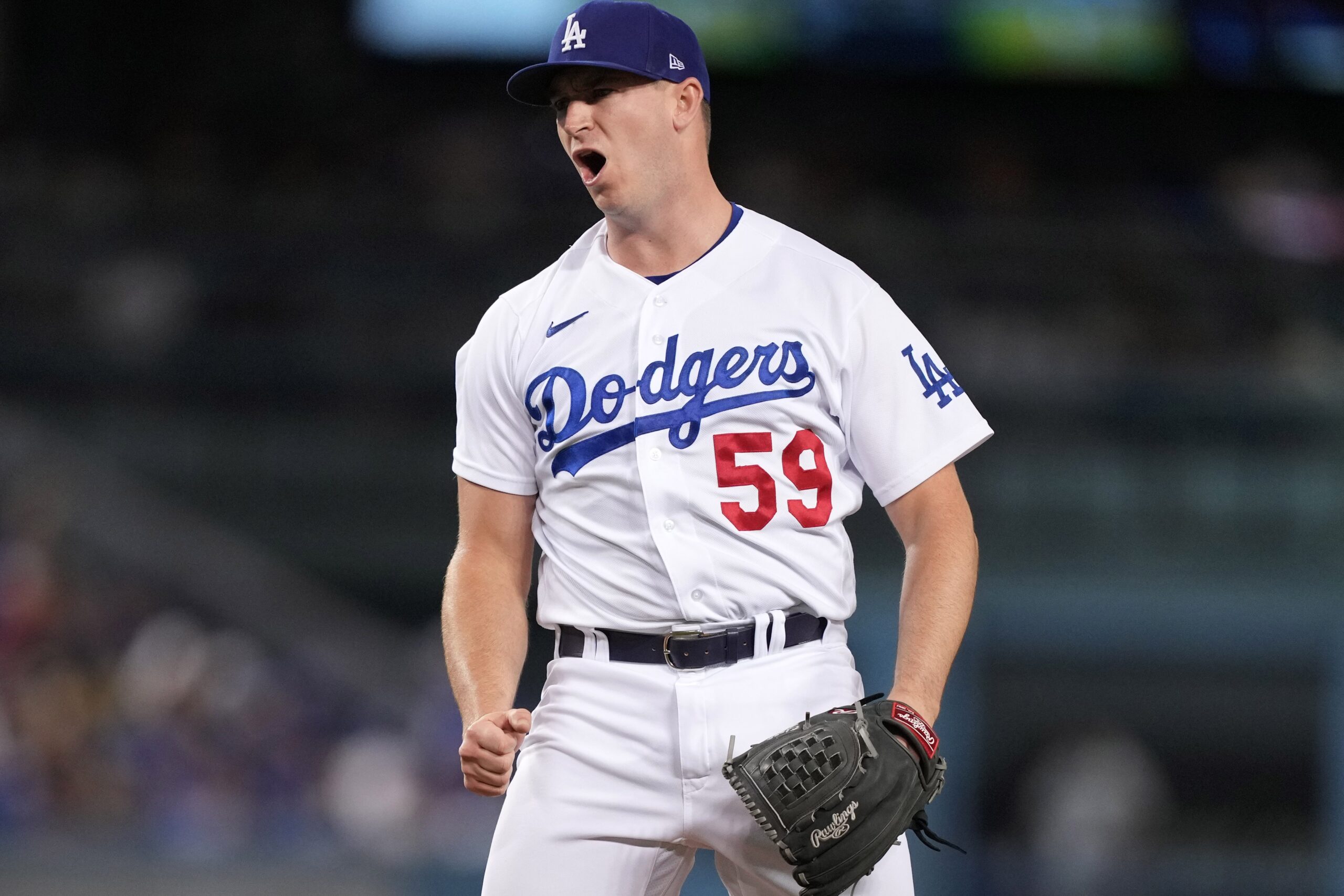 Dodgers Team News
Dodgers News: Evan Phillips Not Bothered by Role, Expectations This Postseason
The Dodgers are heading into October without a dedicated closer, opting instead for the "have a bunch of really good relievers and use them when and where they're needed" approach. It's an approach that makes a lot of sense, but it wasn't Plan A for Los Angeles, who traded for Craig Kimbrel in the spring with the expectation that he would be their closer in the fall.
With Kimbrel demoted at least out of the closer role and possibly off the postseason roster altogether, if L.A. manager Dave Roberts were to name a ninth-inning guy, it probably would have been Evan Phillips. Phillips posted a 1.14 ERA in 63 innings this year. His ability to face the heart of the opponents' order or come in the game with runners on the base and put out a fire or do whatever Roberts needs him to do, has made him quite valuable. You lose that flexibility if you declare Phillips the dedicated ninth-inning closer, and losing flexibility with Phillips makes the team worse, not better.
Phillips, for his part, isn't concerned at all about his role or expectations going into the playoffs, as Bill Plunkett reports in the Orange County Register.
"I really don't think it bothers anybody,"
Phillips said of entering the postseason without a closer identified.
"I think we saw it (Friday) with the (St. Louis) Cardinals. They have two guys they rely on late in games. It didn't work out in their favor today (the Phillies scored six runs in the ninth inning to win Game 1 of their wild-card series on Friday). But I just think that's the new age of the bullpen – understanding what guys have advantages where. Then it's up to the manager and coaches to deploy us properly.

"Hopefully we have three, four weeks of baseball ahead of us. So maybe somebody emerges as 'The' ninth-inning guy. But that doesn't even sound appropriate for what we've been doing the last month or so. I think you'll continue to see a mix of guys. I'm not sure if we've had the same guy finish the game since we made that transition. I think we've shown we have a lot of guys that are capable."
That's the sound of a reliever who has bought into the team approach — "that doesn't even sound appropriate for what we've been doing the last month or so." Phillips was one of 12 Dodgers pitchers to record a save this season; he also stranded 17 of the 22 runners he inherited. Phillips is a relief pitcher, not a closer or a setup man or any other more specific term you might want to put on him. He pitches when and where he's needed and helps the Dodgers win games.
The goal is to have an entire bullpen full of guys like that. Yency Almonte, Brusdar Graterol, Chris Martin, and Alex Vesia all fit that bill, too. If Blake Treinen is healthy and on the roster, add him to the list.
The Dodgers have the arms to get the job done, and Phillips and his bullpen buddies don't care about much else.
Have you subscribed to our YouTube Channel yet? Subscribe and hit that notification bell to stay up to date on all the latest Dodgers news, rumors, interviews, live streams, and more!