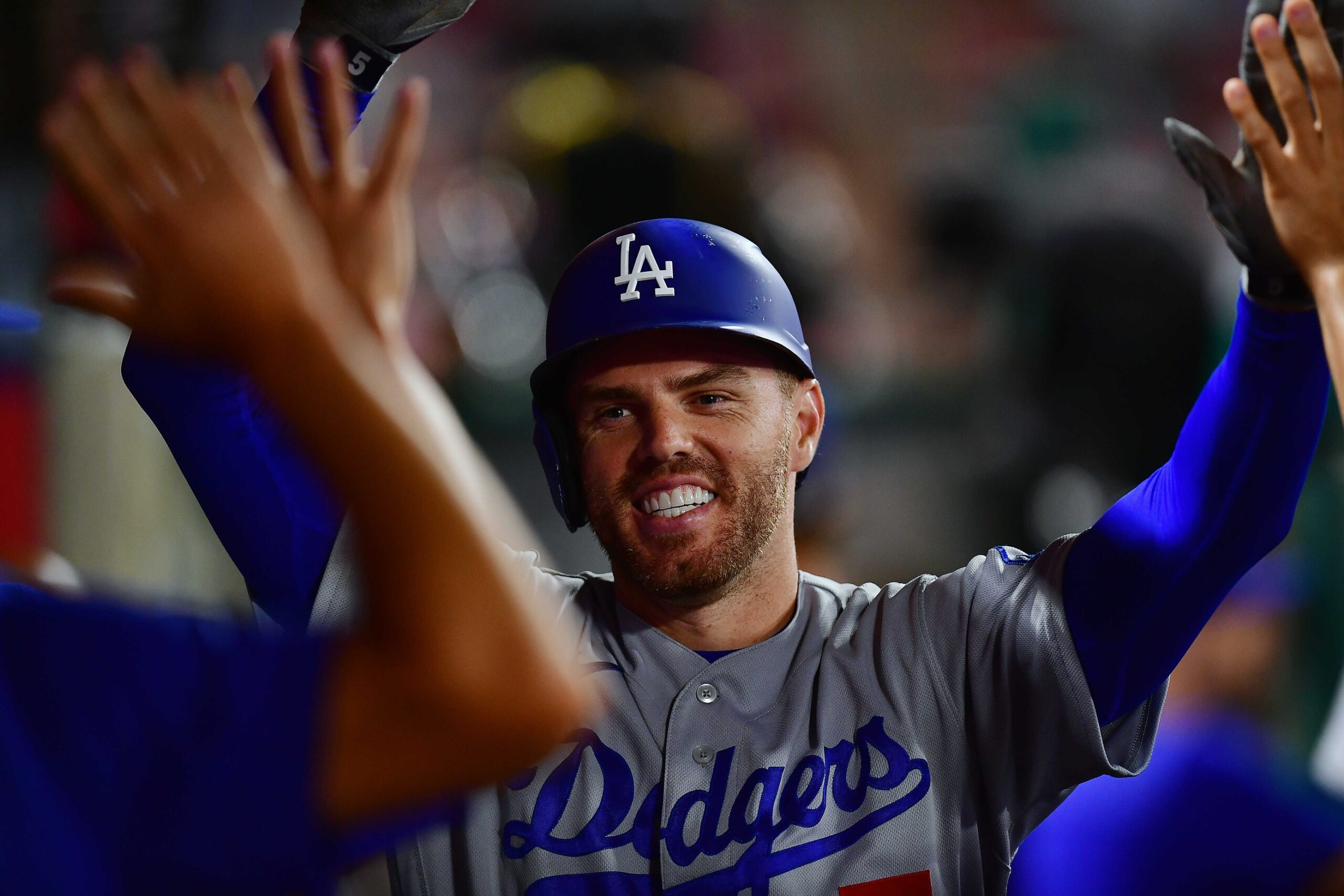 Dodgers Team News
Dodgers News: Freddie Freeman Does Not See Team Letting Up After Clinching
Freddie Freeman is pretty laid-back. Always smiling, always kind, just a sincere, chill dude.
Unless you suggest to him that his team might get complacent after clinching their division with 21 games still left to play. If you do that, Freddie will keep a smile on his face, but his answer will not be as friendly as you're used to.
When asked about a possible downside to clinching so early, Freeman's answer was short and sweet: "There's no downside."
But what about the team getting complacent? Uh oh, Mr. Reporter, did you just say the C word to Freddie Freeman?
"I think every day you wake up, you have the discipline — our job is to play baseball and you come to the yard and you expect to win every single day. If you don't have that expectation, I don't know what you're doing as a professional athlete. So, that question doesn't even register with me. … there is no complacency here."
Freddie Freeman on winning the #NLWest #Dodgers #AlwaysLA pic.twitter.com/u3eZZ4Fr3s

— Michael J. Duarte (@michaeljduarte) September 14, 2022
Freeman did acknowledge that as an organization, they can approach things a little differently now that they have clinched.
"The only good thing is, now you don't have to rush [Blake] Treinen back, you don't have to rush [Brusdar] Graterol back, maybe you give us extra rest to our starters. But to me, no, same thing: expect to win tomorrow."
One thing the Dodgers have done remarkably well this year is to focus on each game individually. After being called out by manager Dave Roberts back in June, the team has been relentless in their efforts to win every single day. And while Roberts' approach will certainly change — including, most likely, an occasional day off for Freeman, who has started every game this year — the in-game mindset for the players will remain what it has been all year: win today.
That approach has served them well, and it seems sustainable through the postseason. So for the next three weeks, they'll keep trying to "win today" while also preparing for a long October run.
Have you subscribed to our YouTube Channel yet? Subscribe and hit that notification bell to stay up to date on all the latest Dodgers news, rumors, interviews, live streams, and more!