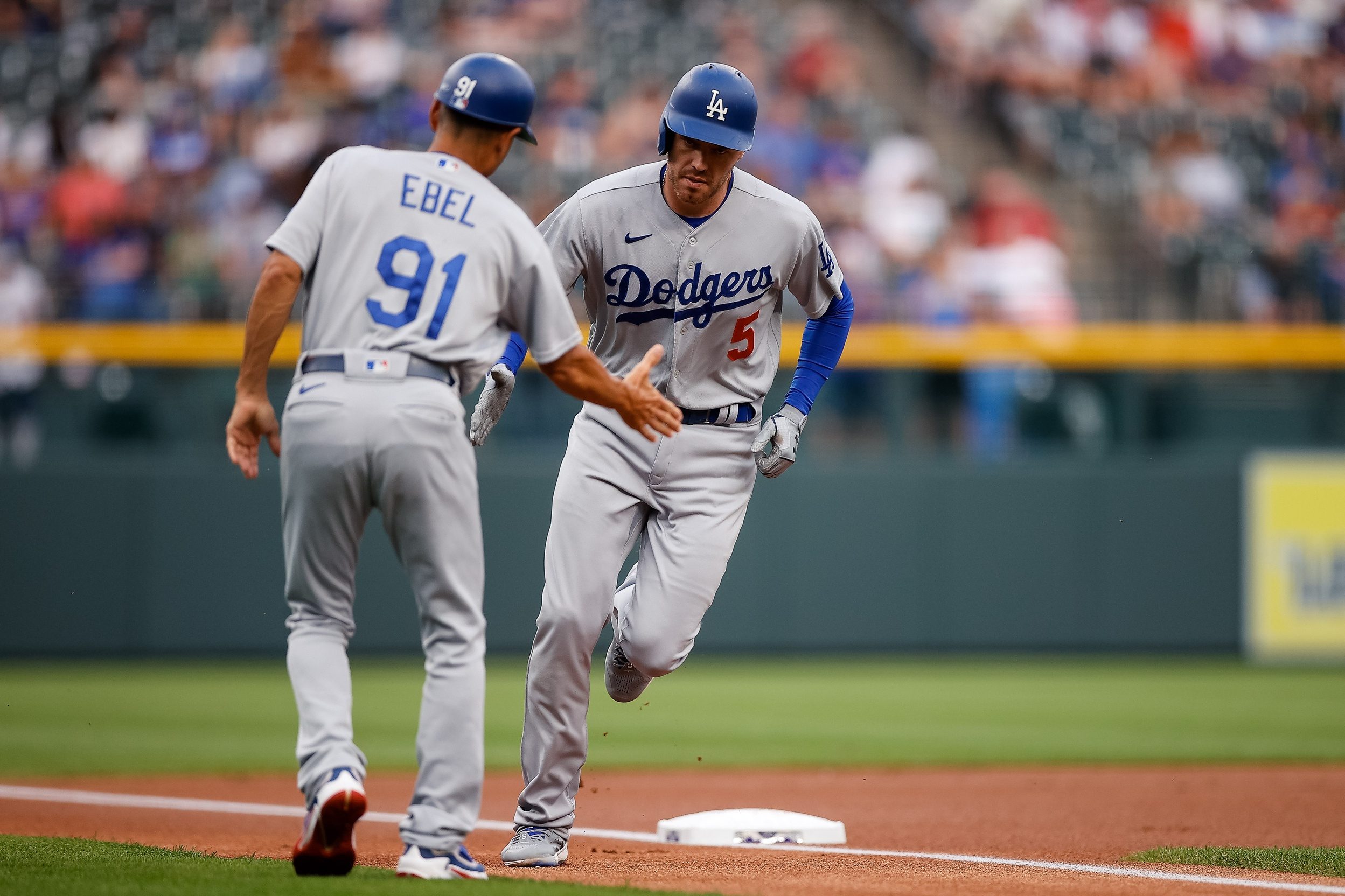 Dodgers Team News
Dodgers News: Freddie Freeman Explains Why He Didn't Pitch in the Big Leagues
You never really know how a big league career is going to play out, especially coming out of High School. Even if you're really good at one thing in your teenage years, that doesn't mean that's where you'll stick in Major League Baseball. The Dodgers have a few recent examples of that with their roster. 
You can look at guys like Kenley Jansen and Tony Gonsolin, both of whom were pretty decent hitters at one point in their careers. But the Dodgers saw potential in both of them and transformed their careers. 
As it turns out, Freddie Freeman had a similar experience. The El Modena High School alumni spoke to ESPN before the All-Star Game this week, and he said he was a pitcher in High School. The Dodgers have to be feeling thankful that the Braves wanted him to hit instead. 
"I did in High School. The Braves were one of two teams that wanted me to hit coming into the draft. I threw hard, I didn't know where it was going though. So I'm glad the Braves chose me to hit. …my arm hurt because I threw hard. I had taken a lot of Tylenol as a kid because my arm hurt. But I wanted to hit, I love to do it."
Freeman went in the second round of the 2007 draft out of High Shcool. He was the 78th overall pick in the draft, and the Braves wanted his bat in their lineup. That turned out to be the right move, obviously. The Dodgers' first baseman is currently slashing .321/.397/.530 and has crushed the ball for the month of July. 
So while we're sure he was a great pitcher in High School, Dodgers fans sure are happy that he gets to use his bat every night. 
Looking for more Dodgers News? Subscribe to our YouTube Channel! Subscribe and hit that notification bell to stay up to date on all the latest news, updates, rumors, interviews, live streams, and more!
Dodgers News: MLB Writer Puts Together a Wild Trade Package for Juan Soto