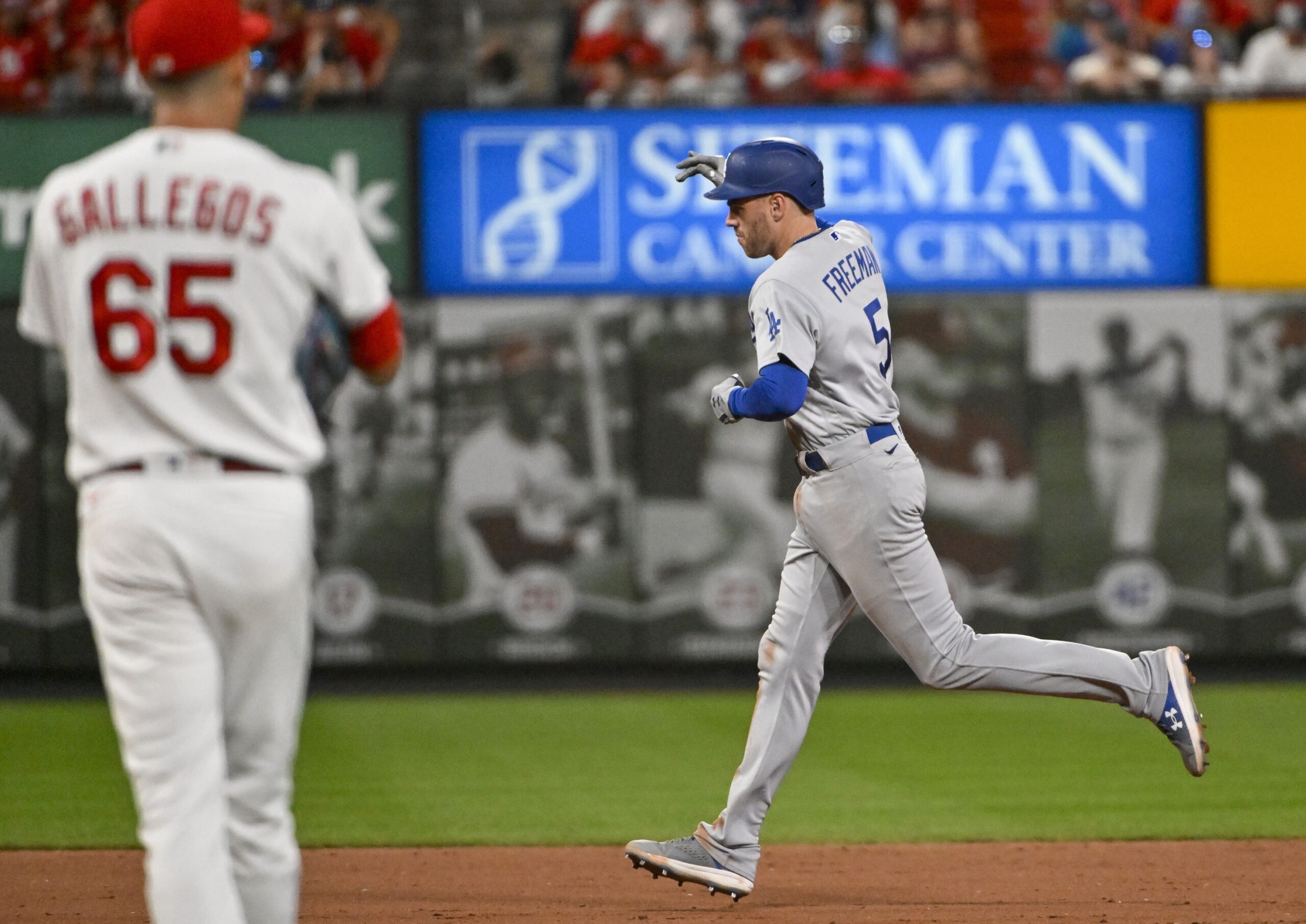 Most of the Dodgers will get a much-needed rest this week. As MLB's stars take the stage in Los Angeles, most guys are headed out for a week with their family to unwind and get their bodies healed up. But there are 6 guys that won't have much of a moment to take a break. 
One of those Dodgers players is Freddie Freeman. And the left-handed first baseman has been on one heck of a streak coming into the break. Freeman went into the weekend tearing the cover off of the ball, to the point where it felt like every at-bat was going to result in a hit. 
Because of that wild streak, the Dodgers' first baseman was rewarded with player of the week for the National League. It's the second time this year that Freddie has won the award. He last won it for the week of June 25th. 
Freddie Freeman: 5 G, 12 H, 5 RBI .632/.652/1.158
Matt Carpenter: 5 G, 3 HR, 12 RBI .400/.550/1.133

Your NL, AL @Chevrolet Players of the Week! pic.twitter.com/pDDixwYSGK

— MLB (@MLB) July 18, 2022
Freeman collected an absurd 12 hits in 5 games over the last week. In that time, he hit .632 and reached base over 65 percent of the time. That helped the Dodgers collect 4 wins over the 5-game road trip as well. He's hitting over .400 for the month after that week of crushing the ball. 
But all eyes are on the All-Star Game and festivities this week. The Dodgers went into the break an astounding 10 games up on the Padres in the National League West. Everything is coming up Los Angeles. 
Have you subscribed to our YouTube Channel yet? Subscribe and hit that notification bell to stay up to date on all the latest Dodgers news, rumors, interviews, live streams, and more!
MLB All-Star Game: Dodgers Mookie Betts Giving Away Two Tickets Through Foundation