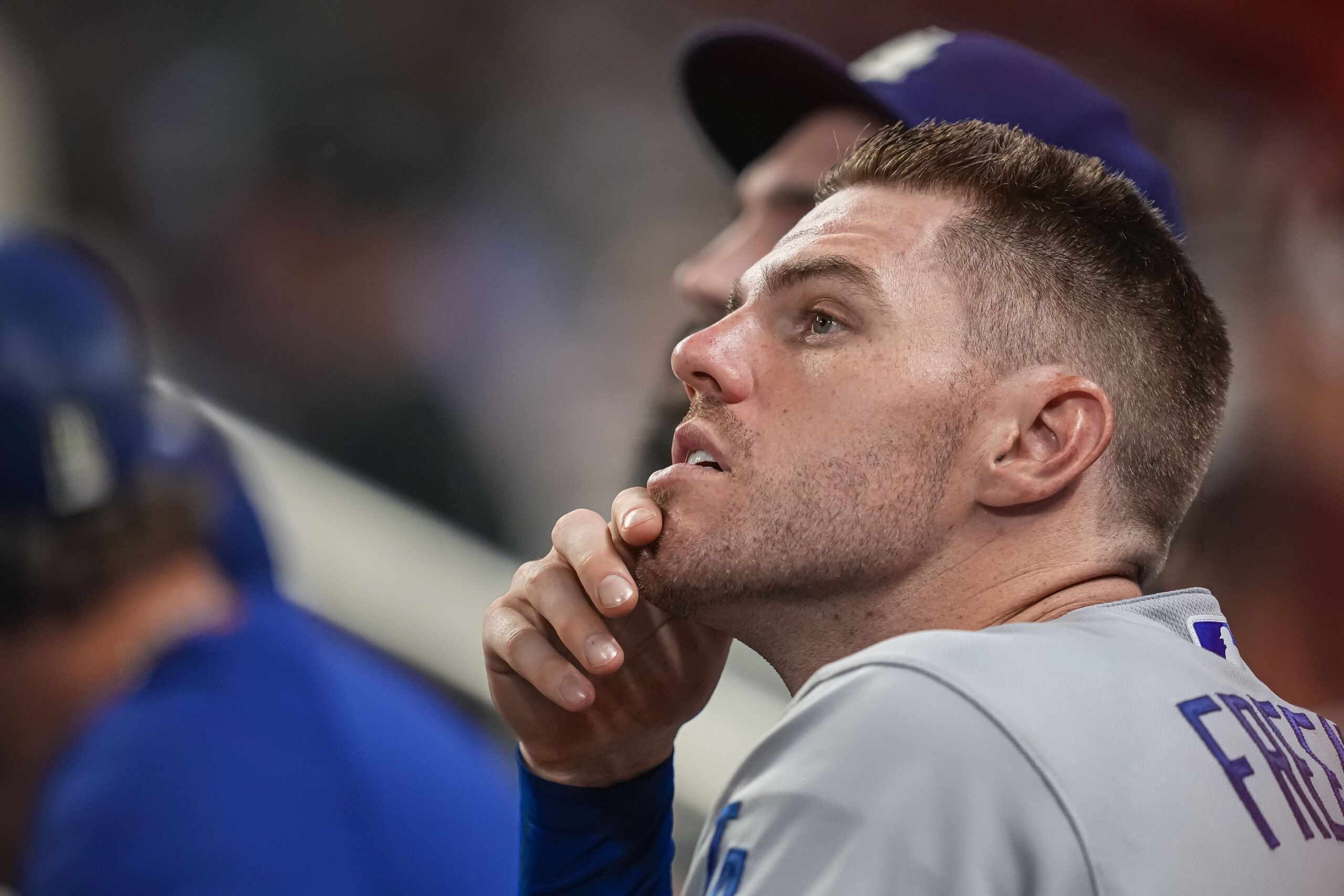 Dodgers Team News
Dodgers News: Freddie Freeman's Former Agent Suing Doug Gottlieb for Libel
The Freddie Freeman-Atlanta drama encapsulated the baseball world for almost a full week. Freddie's emotional return to Truist Park, punctuated by tearful a press conference and watery-eyed standing ovation, led some Dodgers fans to feel as though Freeman wished he was still playing for Atlanta.
After the Dodgers weekend series in Atlanta, Freeman abruptly changed agents. Which turned heads.
National radio host Doug Gottlieb added gasoline to the fire when he reported that the reason Freddie switched agents was due to Excel Sports Management's Casey Close, his longtime agent, not disclosing the Braves final offer to Freeman during his free agency.
The story took another turn on Thursday. ESPN's Jeff Passan reported that Close is suing Gottlieb for his comments.
"Agent Casey Close sued radio host Doug Gottlieb for libel Thursday, alleging in a complaint that Gottlieb defamed him and Excel Sports Management in a tweet regarding the contract negotiations of Dodgers star Freddie Freeman, according to court documents obtained by ESPN."
At this time, Doug Gottlieb hasn't responded publicly to the legal development between he and Close.
Many baseball fans were caught off guard by Gottlieb's statement about how Close handled Freddie's free agency. Gottlieb covers everything sports, but like most national pundits, doesn't frequently dip into baseball. 
For what it's worth, it does seem a bit out of the ordinary that Gottlieb, and only Gottlieb, not any national MLB reporter, would have the inside scoop on details involving a premier baseball player's free agency.
Have you subscribed to our YouTube Channel yet? Subscribe and hit that notification bell to stay up to date on all the latest Dodgers news, rumors, interviews, live streams, and more!
Dodgers: Los Angeles Rams Owner Calls Dodgers Ownership Group Best in Sports