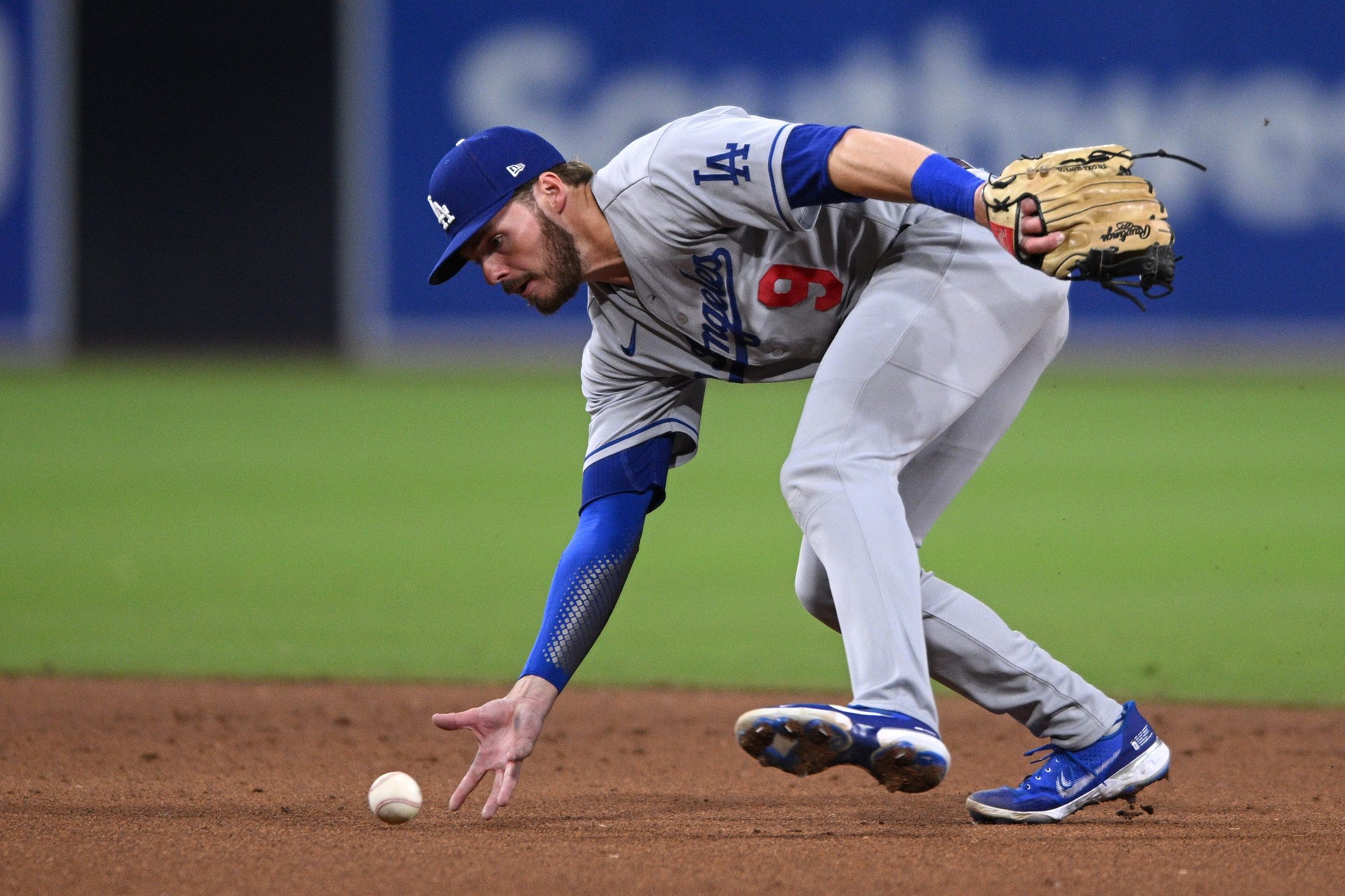 Dodgers second baseman Gavin Lux has played just five games since August 22 and none since September 1 in New York. Lux is dealing with a neck issue that required a cortisone shot, but it looks like his return is getting closer, as reported on MLB.com.
Sept. 12: INF Gavin Lux set for live BP
Lux hasn't played since Sept. 1 because of a neck issue that required a cortisone shot, but he has made considerable progress in recent days. Manager Dave Roberts said Lux was in the batting cage at Chase Field on Monday, doing "all baseball activities" and "feeling good."
Here's what Dave had to say on what's coming up for Lux.
"[Monday] he was in the cage doing all baseball activities. He's feeling good, so hopefully we can get him to Camelback (Ranch) either [Tuesday] or the next day and hopefully get him back online at some point in time this coming weekend."
"We're going to do it at some point in time." – Dave Roberts doesn't care the #Dodgers haven't officially clinched a playoff spot yet. pic.twitter.com/8xQqXnSA9s

— SportsNet LA (@SportsNetLA) September 13, 2022
Getting Lux back would be a boon to the Dodgers lineup. The infielder has started to live up to his potential this season, batting .293 with a .797 OPS (119 OPS+) in 418 plate appearances. Chris Taylor has gotten the bulk of the starts at second in Lux's absence, with Mookie Betts and Hanser Alberto also filling in at times. Lux's return would reduce the times the Dodgers would need to play Alberto and his .601 OPS, and both Taylor and Betts have other positions to play.
A return this weekend would give Lux close to three weeks to get ready for the postseason. It would also give him a chance to hold onto the MLB lead in triples, which he currently shares at seven with Cleveland's Amed Rosario and Baltimore's Jorge Mateo. Brandon Nimmo of the Mets has six triples, one behind Lux for the NL lead.
Have you subscribed to our YouTube Channel yet? Subscribe and hit that notification bell to stay up to date on all the latest Dodgers news, rumors, interviews, live streams, and more!