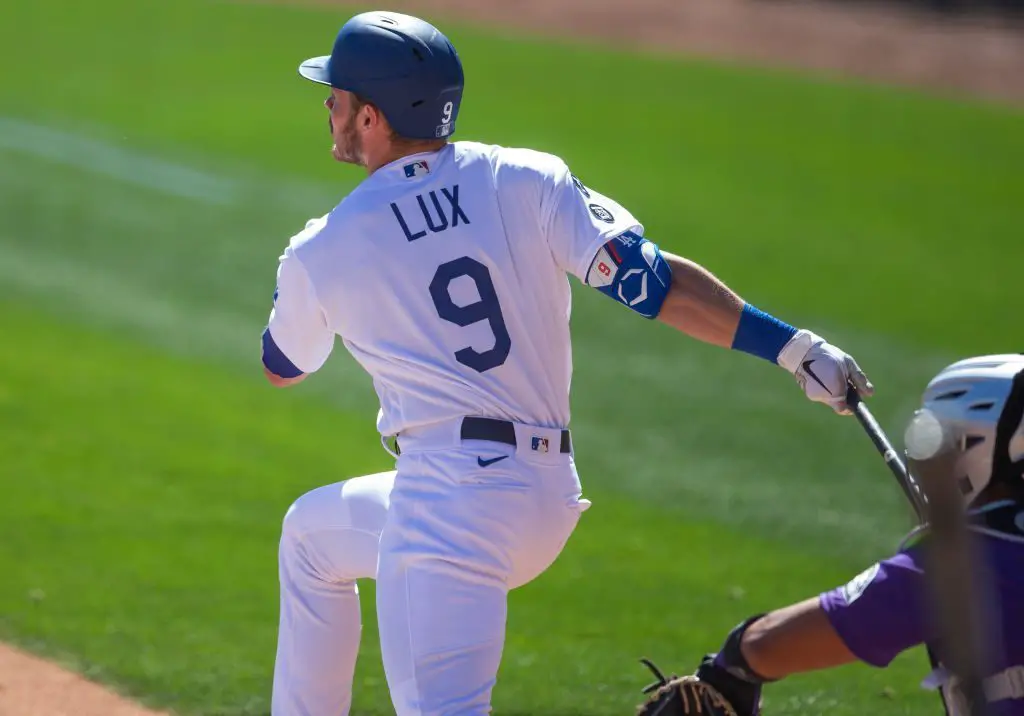 Dodgers Team News
Dodgers News: Gavin Lux Returns From the Injured List and Has a New Role
After finally coming off the injured list, it looks like Gavin Lux is going to be another new utility guy for the Dodgers. Lux had been dealing with a hamstring strain that put him on the 10-day injured list. Now that he is back, Lux will be placed wherever the team needs him to be.
After speaking with the media on Tuesday, Dave Roberts talked about Lux starting at third base and what else he expects from him.
He hasn't played a whole lot of third base, but he's taken ground balls over the past few years. He's played on the left side of the diamond so the ball comes off the same way…he looks actually really natural over there. I have all of the confidence in the world in Gavin there.
Of course, things didn't go quite according to plan for the former top prospect. Gavin committed a pair of errors in his first start at the hot corner, both throwing. Still, this is just one position Lux may be playing for now. Roberts went on to add what else could be in store for the Dodgers' infielder, and how they are going to use him to their advantage.
I think right now for Gavin it's help in any way you can and I know he is of that same mind. Whether it's third, it's second, it's potentially right field, it's a bat off the bench, it's a pinch-hit, pinch-run, whatever the ball club needs, I know he is up for it.
As Roberts continued, he also said what to expect of Lux, he's out in right field.
He's taken some fly balls out there, moved around. Gavin is a very athletic player. It's just playing deep second base. If he's out there, he'll be fine.
Having a player that is as versatile as Lux is a big benefit to the Dodgers. If he is able to be placed in any fielding spot and be successful, then that is a big win. We'll just have to give him some time.
NEXT: On Dave Roberts; A Wonderful Man, and a Decision Making Liability