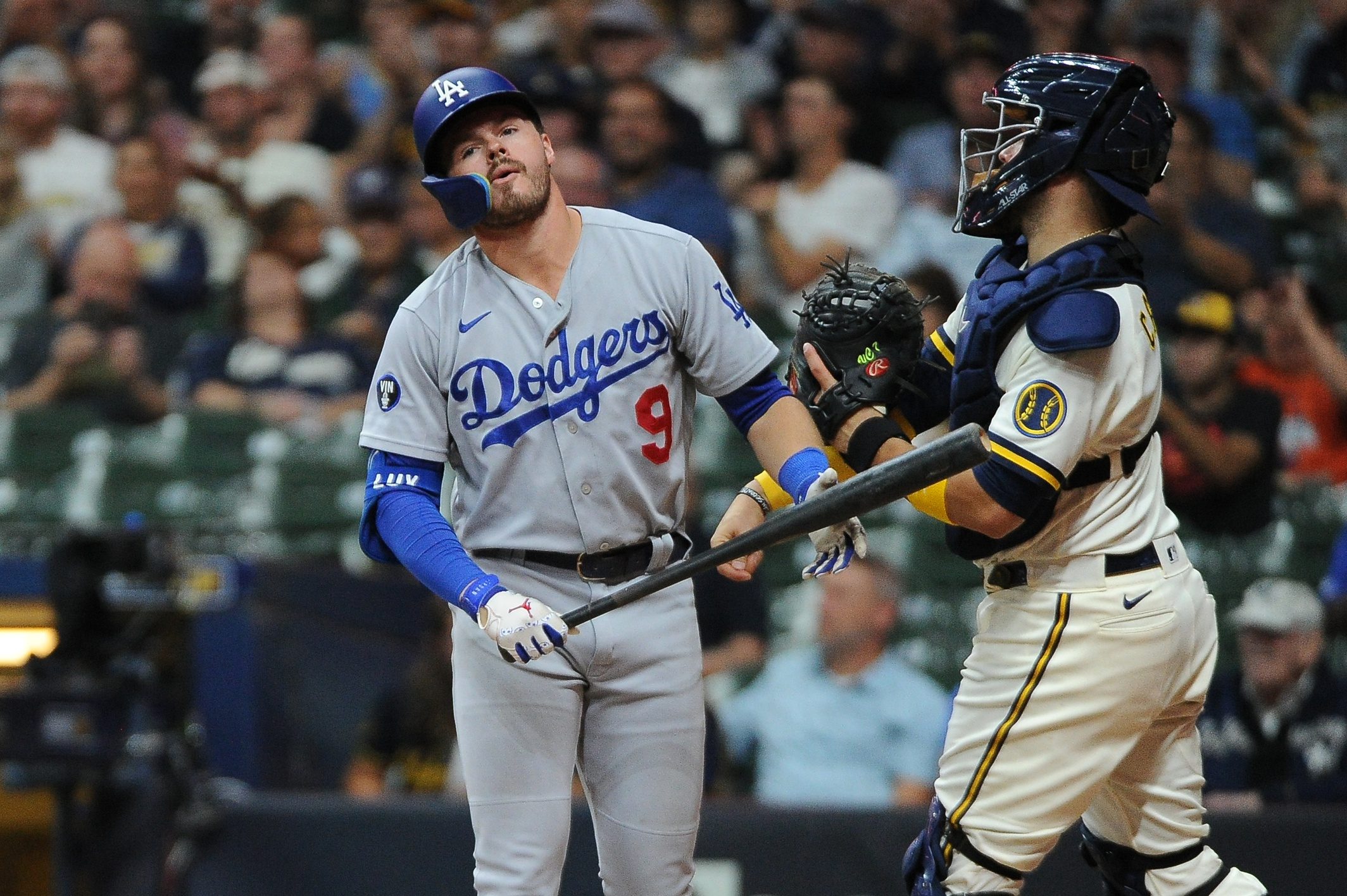 Dodgers second baseman Gavin Lux was originally in the lineup for tonight's game against Corbin Burnes and the Brewers, but he was a late scratch about two hours before the game.
#Dodgers Gavin Lux was scratched with a neck issues. He will be down today, and likely tomorrow. Dave Roberts said he doesn't see it being an IL situation.

— Kirsten Watson (@kirsten_watson) August 24, 2022
With Lux out of the lineup, Chris Taylor shifted from DH to second base (and Lux's original seventh spot in the lineup), Cody Bellinger moved from ninth to eighth, and Trayce Thompson slots in at DH in the ninth slot.
Lux, in his fourth season with the Dodgers, has really come into his own this year, batting .297 with an OPS of .812 and an MLB-leading seven triples. His strikeout rate is down significantly, and he's walking at a higher rate than ever to go along with a batting average more than 50 points higher than his previous career-best.
If this injury ended up sidelining Lux longer than a couple days, it would be a significant loss for the Dodgers. They obviously have the depth to fill in for him, but everyone having a season as good as Lux is already playing every day, so his replacement will be at least half a step backward.
But as we've seen in several other situations, the Dodgers are playing the final weeks of the regular season with an eye on October, and a healthy Lux in the postseason is much more important than a healthy Lux with an insurmountable division lead in September. With that in mind, we can hold out hope that this is more precautionary than anything.
And it gets "10 PM Trayce" in the lineup, so it's not all bad news.
Have you subscribed to our YouTube Channel yet? Subscribe and hit that notification bell to stay up to date on all the latest Dodgers news, rumors, interviews, live streams, and more!