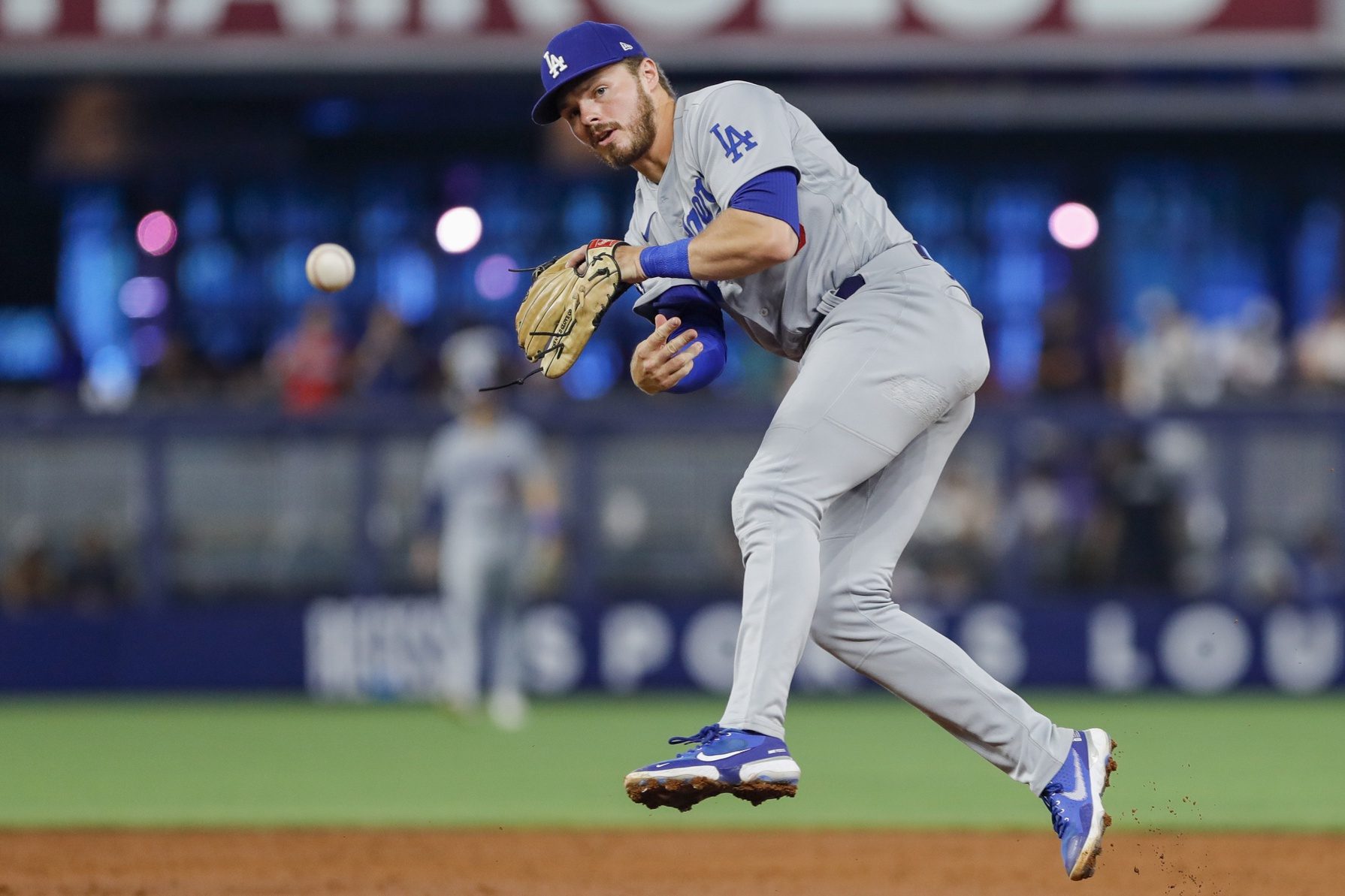 Dodgers Team News
Dodgers News: Gavin Lux to Remain Out of Lineup Longer Than Originally Expected
As the Dodgers bullpen has suffered the most from injuries this season, it was infielder Gavin Lux who went down this time and isn't looking to return as soon as manage Dave Roberts and fans had hoped. 
The 24-year-old has been dealing with some discomfort in his lower neck/upper back area for over a week now and the cross-country trip just a few days ago didn't seem to make things much better. 
Lux, who is currently slashing .293/.368/.428 received a cortisone shot on Saturday after being scratched from Friday's lineup. He will also be missing from Sunday's game and it looks like a few games beyond that.
Roberts is confident the second baseman won't make a trip to the IL though. Doc talked about his second baseman's status and hopeful return date.
"[It will likely be] five, six days until we're having a conversation about getting him in the lineup. He felt … that he could play (all three games in New York) and then we got back the other night and he showed up and said his neck was just in a worse place."
With October right around the corner and a whopping 18 game lead in the NL West, the Dodgers can afford to give Lux some time off. During this time off, Roberts has decided to give top hitting prospect, Miguel Vargas, some playing time as he started in left field for Saturday's game. The 22-year-old could also appear at first, second, or third base, said Roberts.
"I think certainly with Gavin being down for, let's call it a week, I think that will give Miggy some opportunities."
Vargas batted in the No. 8 spot and had one of the team's 12 runs last night. After debuting just last month, it was also his first time reaching home in the major leagues. Vargas started on Saturday and also made an appearance Friday night so it won't be a surprise if he makes another showing in Sunday's game.
Have you subscribed to our YouTube Channel yet? Subscribe and hit that notification bell to stay up to date on all the latest Dodgers news, rumors, interviews, live streams, and more!
NEXT: Dodgers Analyst Has Tough Words for Cody Bellinger Amid Continued Struggles